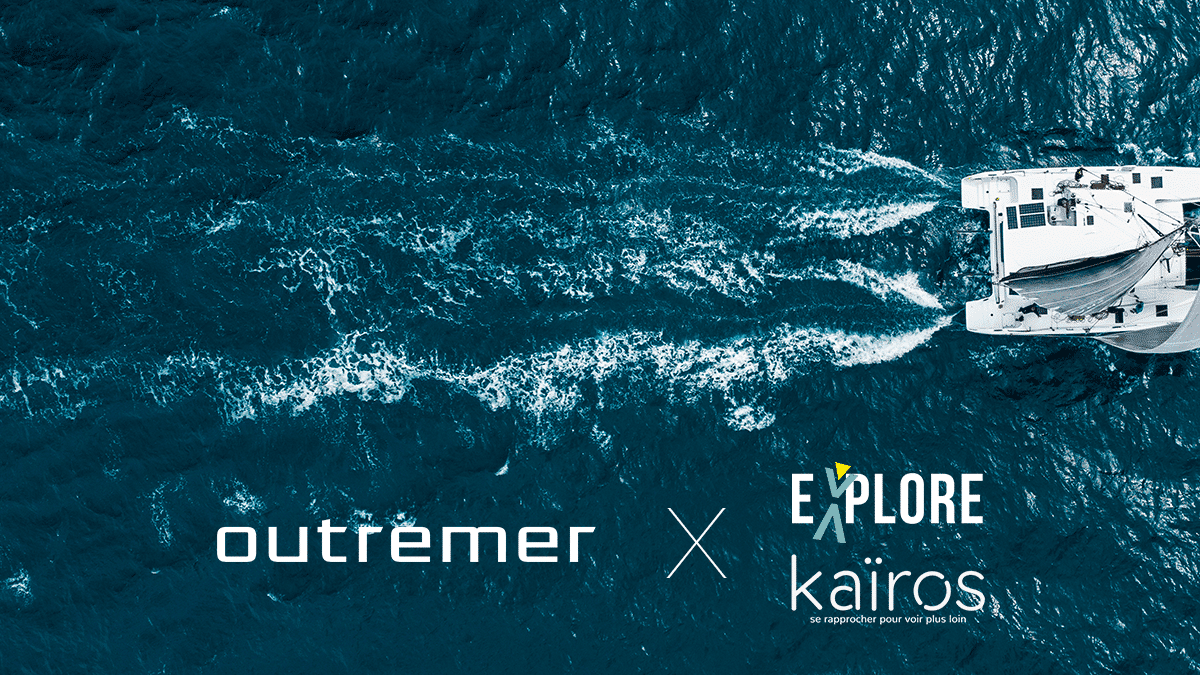 "Challenge accepted" as they say! A new Outremer 5X project made of flax fiber was officially launched on Monday, June 14, 2021, following the announcement of the foundation that initiated the We Explore project and under the leadership of the great ocean racer Roland Jourdain.
This project is the happy materialization of a first initiative named BIOBAT, which started in 2020, in collaboration with Kaïros, a research and R&D office specialized in bio-sourced solutions. The main challenge is to reduce the environmental impact of our production: from the selection of raw materials to the end of the sailboats' life.
The project will highlight the behavior of different bio-sourced materials, their characteristics from a practical point of view of implementation, their mechanical resistance and their lifespan in marine environments. According to the results obtained, the selected biosourced materials will be integrated in the manufacturing process of our catamarans.
This is the first time an Outremer 5X integrates flax fiber instead of fiberglass and a first in the history of boating for a boat of this size (18m28) – integrating so many biomaterials. "This project is the continuation of the work and commitment of an entire team to limit our impact on the environment. Doing better with less is a permanent challenge where we combine tenacity and humility," summarizes Roland.
Why linen fiber? It is a recyclable, compostable plant fiber with mechanical properties similar to those of fiberglass.
"By committing to this project, our ambition is that these new technologies will one day be used on all boats and will have a positive impact on our carbon footprint," explains Xavier Desmarest, co-founder of the Grand Large Yachting Group, whose flagship brand is Outremer.
For what sailing program? Roland Jourdain's ambition is to take part in the next Route du Rhum 2022, to show that it is possible to combine performance and innovation. Be sure to follow the edition very closely!
Once the boat has proven itself in regatta conditions, it will embark on a completely different mission, with the foundation's scientific explorers (to carry out new research, innovations and awareness-raising). After all, Outremers are built to live many different lives, it would be a shame not to take advantage of it 😉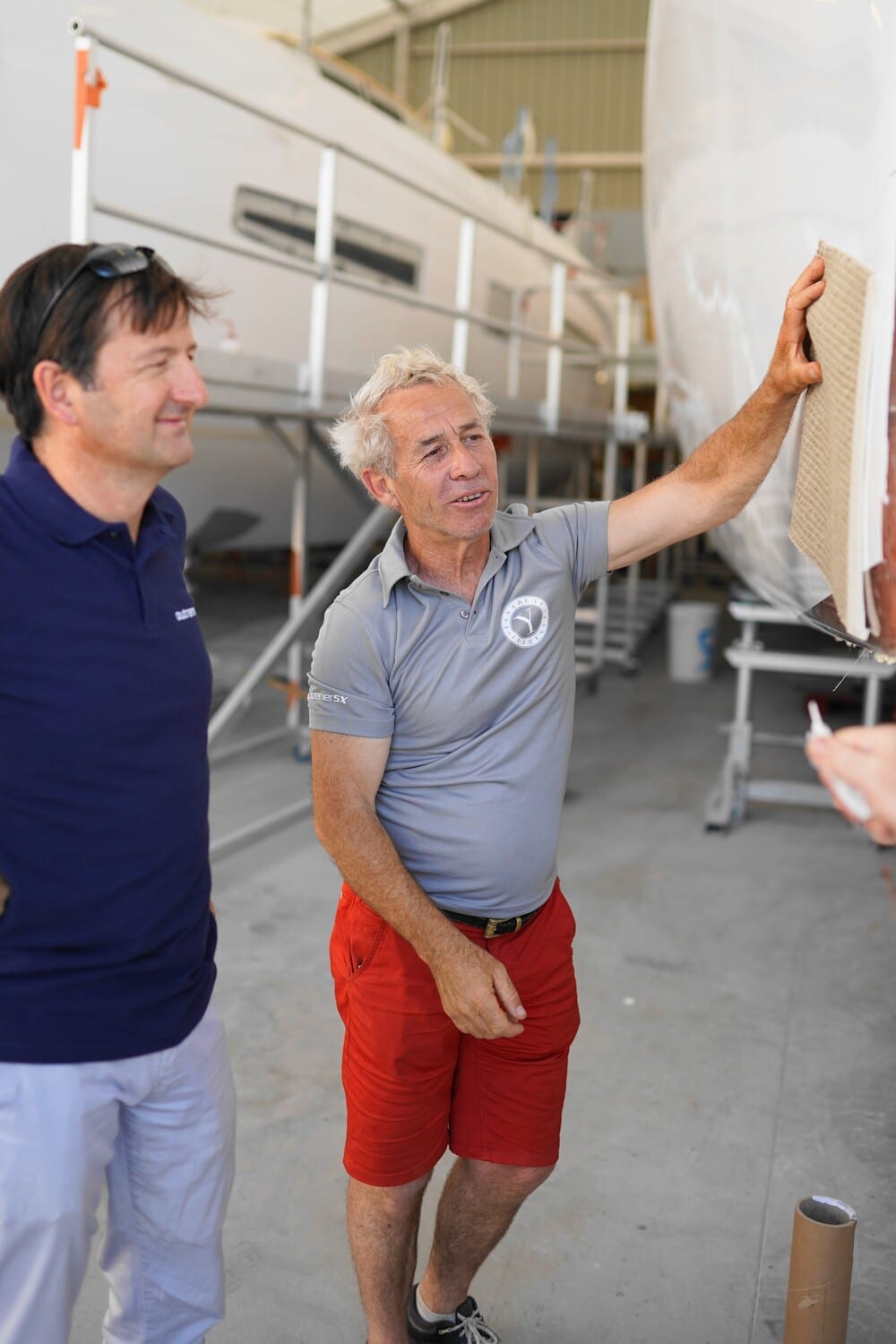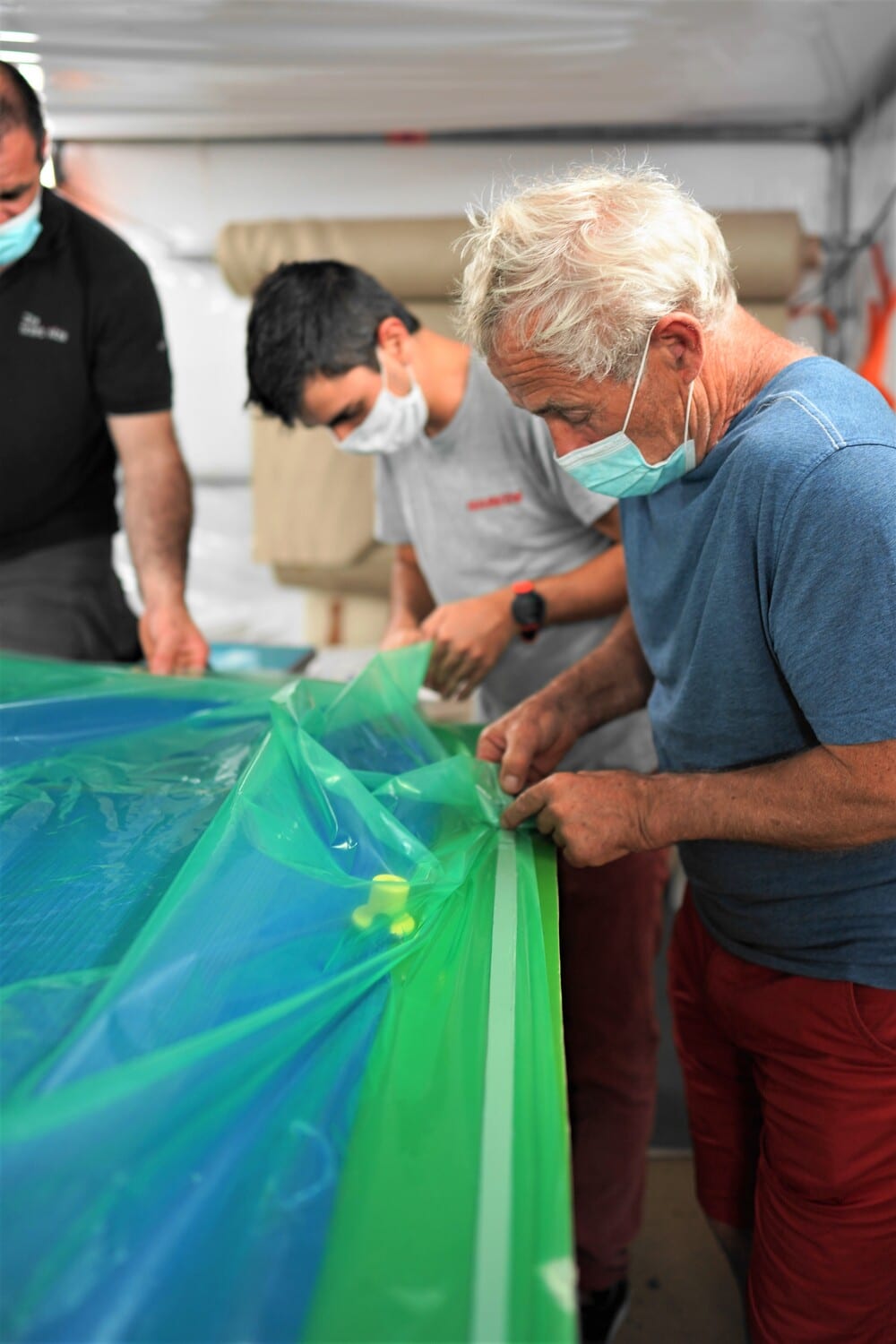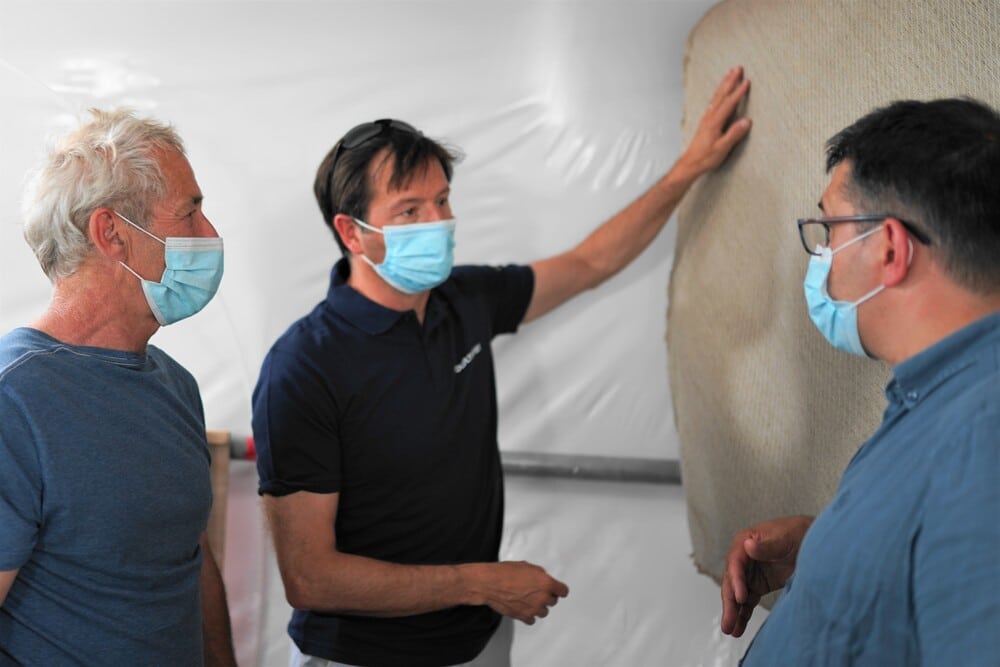 Continue navigation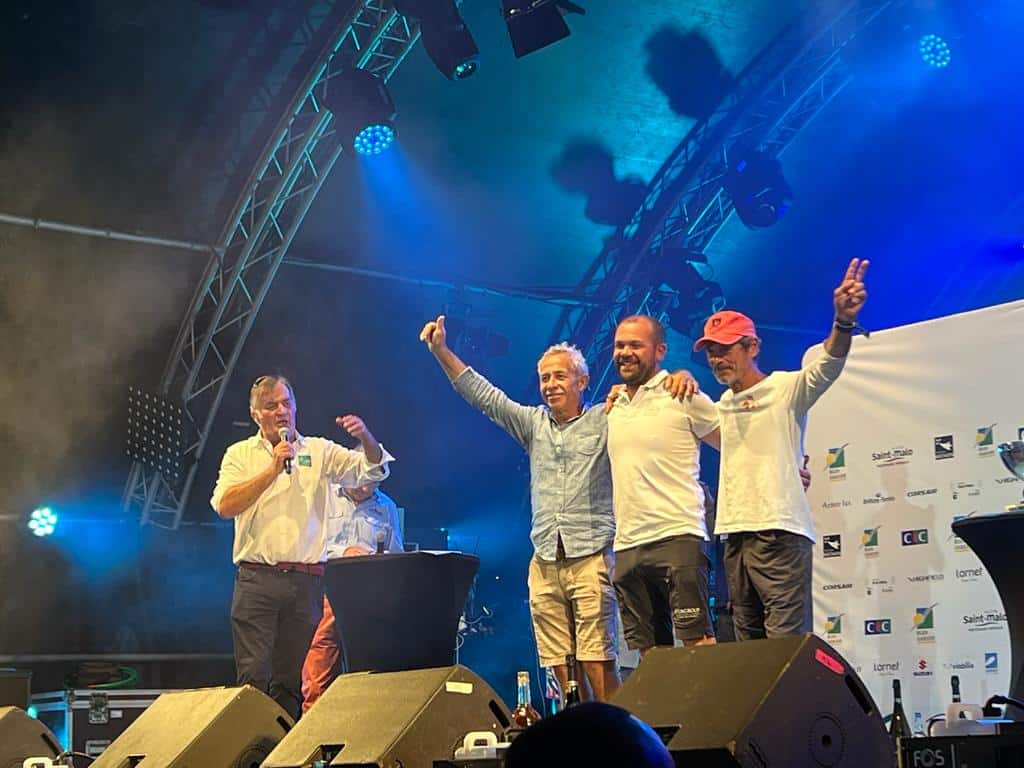 28 November, 2022
Route du Rhum: 2nd place for Roland Jourdain onboard 5X We Explore
Following an epic race across the Atlantic, Roland Jourdain, onboard the Outremer 5X We Explore crossed the finish line of the 12th edition of the Route du Rhum on Friday 25th November 2022.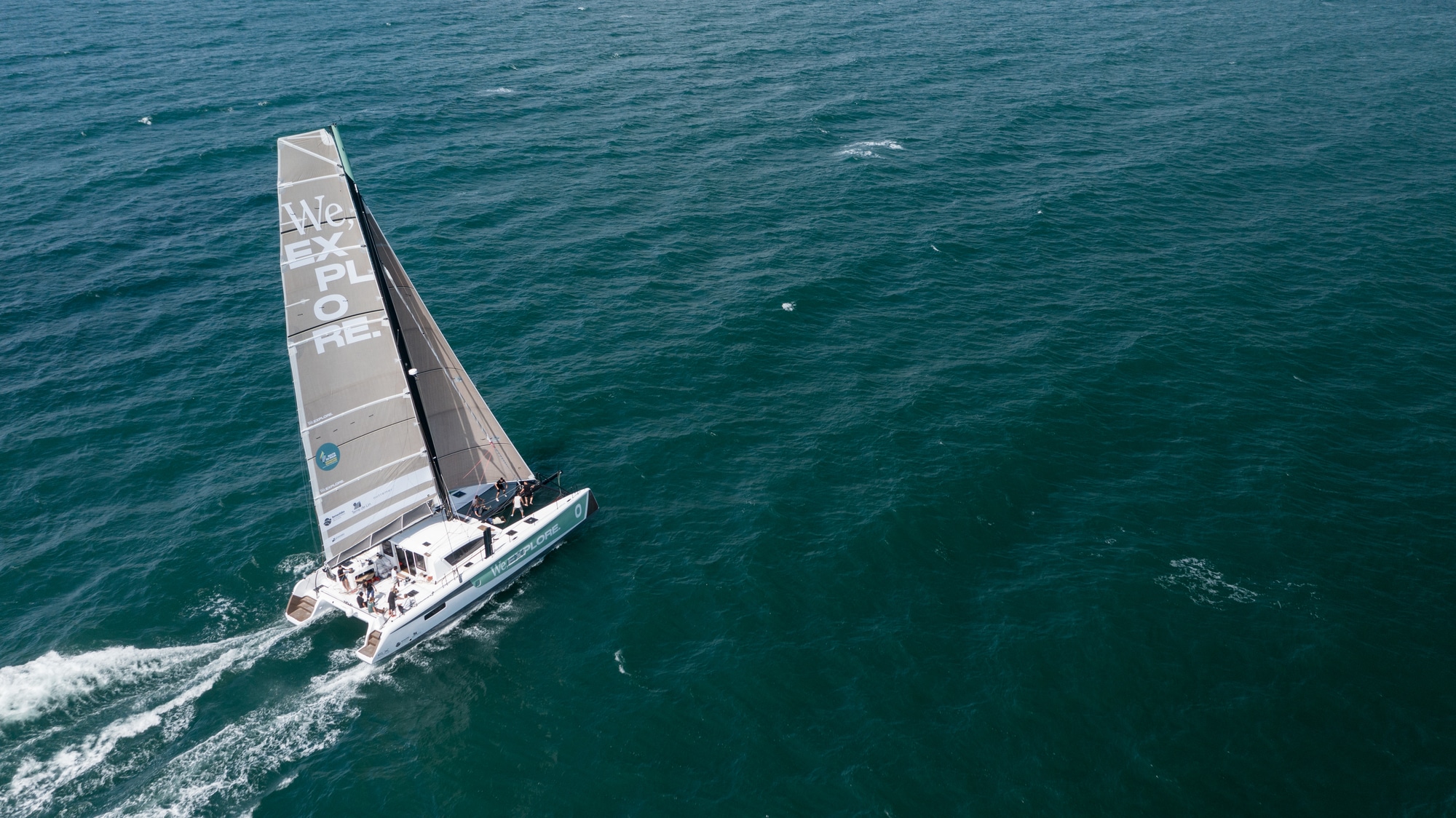 6 November, 2022
Departure 5X We Explore (Route du Rhum)
Roland Jourdain will be departing from St Malo, onboard the Outremer 5X We Explore (made of flax fiber) on November 6th, for the Route du Rhum – Destination Guadeloupe