 The very best of performance and comfort united
An exceptional high-end catamaran
The Outremer 5X is the flagship of the Outremer shipyard. An exceptional sailboat, capable of exceptional speeds while offering unequaled safety and comfort. Sleek, fast, comfortable, reassuring, the Outremer 5X has been able to satisfy the most demanding sailors. She represents the very essence of Outremers' know-how and experience.
Gallery
Virtual tour
* non-contractual virtual tour, this does not necessarily represent the standard version of the boat
Characteristics
Easy maneuvering
Despite her size, the 5X is designed to be easily sailed by a short-handed crew. The small displacement, the controlled sail area will allow you to handle your 5X with two people in all circumstances. With excellent visibility, and all the maneuvers led back to the helm station, no need for an additional seasoned crewman!
Top-of-the-range finishes
Famous interior designer Franck Darnet has drawn an interior with obvious harmony, through fluid layouts. Materials and colors are of course fully customizable, you will be able to define the atmosphere that suits you. Fine essences or veneers, lacquered furniture and soft foams, mottled fabrics, there will only be limits to your imagination to design the boat of your dreams.
Exceptional steering feel
The Outremer 5X is equipped with no less than 4 helm stations (two steering wheels, and two tillers) for an exceptional steering feel and increased adaptability.
From a wheel steering, maneuvers within easy reach, or comfortably installed in an ergonomic seat, the carbon tiller as a natural extension of your hand, you will keep control of the boat with a short-handed crew in all circumstances.
Technical specifications
Architects
Barreau/ Neuman
Design consultant
Patrick Le Quément
Interior design
Darnet Design
Length
60 ft
Beam
27.7 ft
Draught
3.9/ 8.7 ft
Air draught
86.7 ft
Displacement
14.8/ 20 t
Sailplan
- Mainsail
- Selftacking jib
- Gennaker
- Spinnaker

125 m2
74 m2
190 m2 (option)
257 m2 (option)
EC approval
8/ 30 p
Engines
2 x 75 HP
Testimonials
OUTREMER 5X KKOUM, KELLY ET JEROME
Very happy owners of a 51 for an Atlantic tour in 2016, we upgraded to a 5X for a longer Pacific journey. As usual, Outremer's comfort, space, speed, safety, easiness to handle, resolutive after-sales service make life in paradise more paradisiac.
OUTREMER 5X EXCALIBUR, BILL & LIZ
We wanted a boat that actually sails. [...] It is a fantastic boat whether for a cruise or regatta program. We're really having fun.
OUTREMER 5X MOANA, CHRISTINE & JOANN
It's complete happiness, from A to Z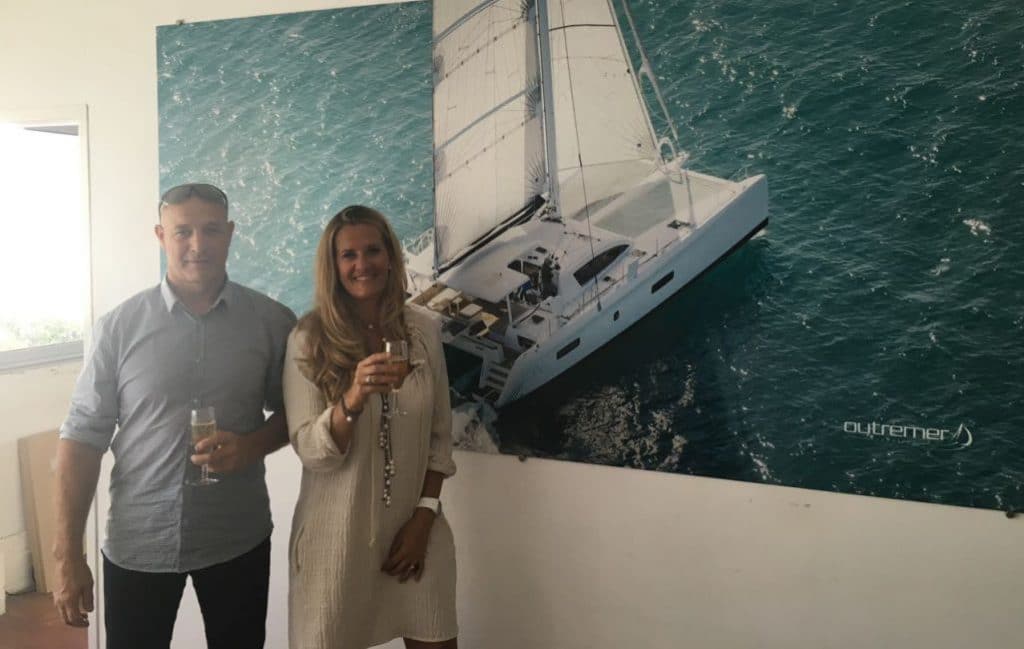 OUTREMER 5X
« Le voyage de Pom »
Domi and Mapie
This is the story of one man's cruising project, with a very loving woman at his side who agrees to follow him. They retired in 2018 and it was finally time for them to start the blue water adventure on their dream boat: an Outremer 5X.
Do you have any questions?
Is this the sport version of the 51'?
No, the Outremer 5X is a 60-foot model in her own right. Longer and more spacious than the Outremer 51, she will appeal to pure performance enthusiasts who don't want to sacrifice living space.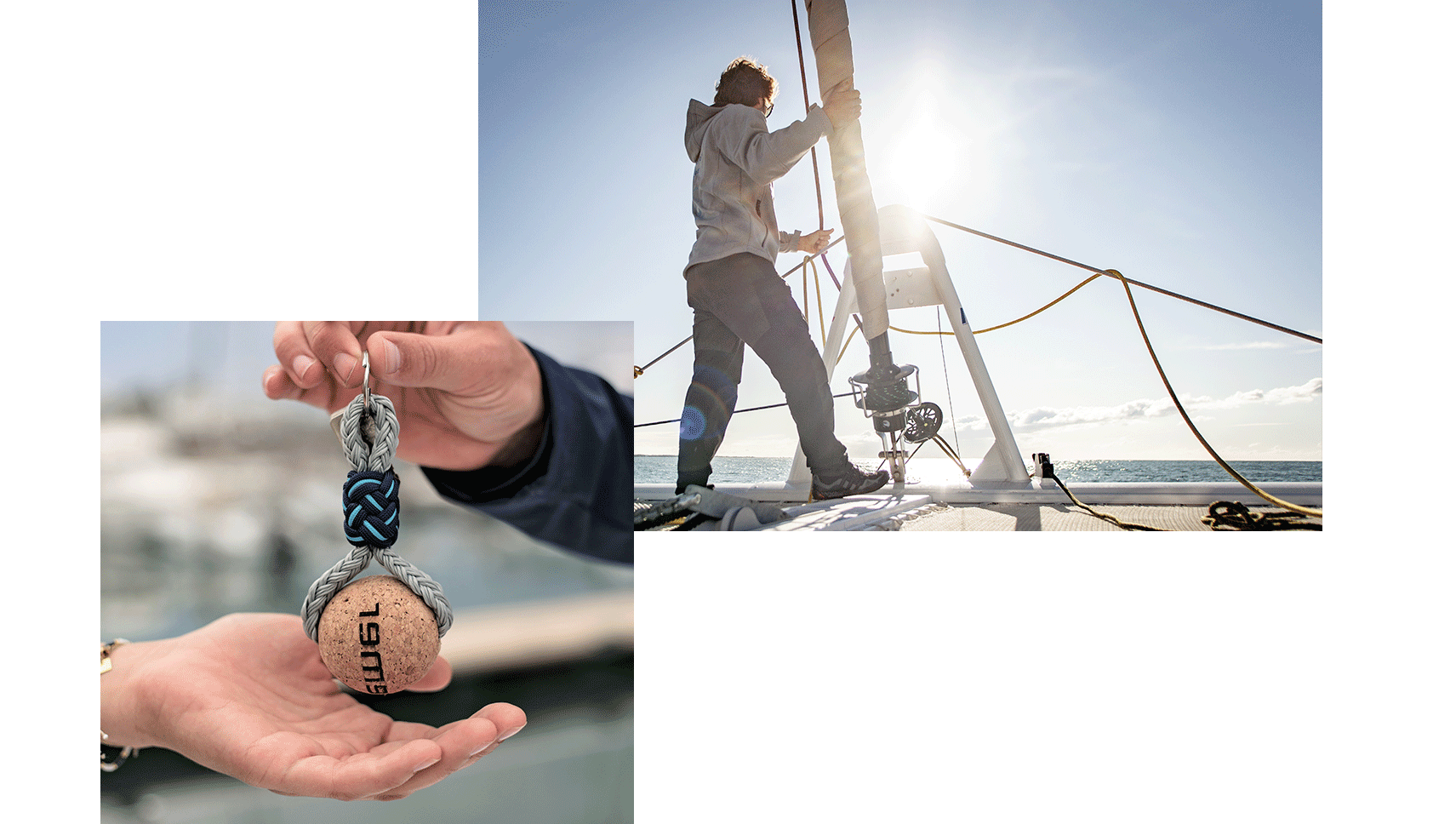 Support
Beyond building your boat, Outremer brings your dreams to life by being by your side at every stage of your project. To always better support you, we have created Outremer Services. This structure, integrated within Grand Large Services is able to meet all your needs, from the start of your project to the resale of your catamaran.
Seminars on the theme of blue-water cruising, training on land and at sea, charter, concierge services, refit, a network of approved partners around the world, OCM ™ e-maintenance and lastly brokerage. We offer complete and personalized support according to best fit your needs.
Find out more
Brokerage
Impatient, not sure you can invest in a new catamaran or simply curious? See our latest second-hand boats on offer. Please note that the demand is high, don't wait to contact us.
See what's available
Charter an Outremer
SHORT TERM CHARTER WITH SKIPPER
From the legendary Outremer 45 to the acclaimed Outremer 55, not to forget the 51 and the 4X, you will find a wide range of Outremer catamarans to charter, depending on your model of interest.