 The performance catamaran
A lighter version
The Outremer 4X is a performance catamaran that makes no compromises on seaworthiness by staying true to its ocean cruising DNA. Its build is optimized for weight gain. The sail plan and deck layout are studied to handle all weather conditions.
While preserving the same level of comfort as the Outremer 45, the Outremer 4X pushes the boundaries of performance on an ocean cruiser. Blue-water cruising as a family or competing in a regatta, the Outremer 4X can do it all!
Gallery
Virtual tour
* non-contractual virtual tour, this does not necessarily represent the standard version of the boat
Characteristics
A cruiser-racer sailplan
Genoa and staysail, the preferred configuration for demanding sailors for their cruising catamaran. To optimize performance in light airs and efficiency in heavy weather, nothing can match the genoa + staysail combination. Of course, you will have to do more maneuvers, manage tacking and set up the removable forestay to set the staysail, but the satisfaction of a well-set sail plan is more than worth the effort!
Structural weight savings
The 4X includes more carbon in the strong structural elements: mast, bulkheads, compression beam, bimini support, etc, but also benefits from additional weight savings: the attention to detail is pushed very far! On the scales, despite having more equipment, the 4X performance catamaran weighs 500 kg less than the 45, and therefore accelerates faster!
The hunt for superfluous weight in the interior
Simple and light-weight fixings, but the same quality of finish as the Outremer 45 blue water catamaran. To lighten the boat, we suggest, for example, replacing the doors and some shelves with fabric structures, closed with zips or even magnets: simple and effective. The storage space is the same, and even if some Corian worktops have been replaced by lighter composite, the same concern for quality can be seen in every detail of this comfortable liveaboard catamaran.
Technical specifications
Architects
Barreau / Neuman
Design consultant
Patrick Le Quément
Interior design
Darnet Design
Length
48 ft
Beam
23.3 ft
Draught
3.3/ 6.6 ft
Air draught
66.9 ft
Displacement
8.2/ 11.1 t
Sail plan
- Mainsail
- Genoa
- Gennaker
- Spinnaker

69 m2
55 m2
115 m2 (option)
150 m2 (option)
CE approval
8 / 16 p
Engines
2 x 30 HP
Testimonials
OUTREMER 4X NO LIMIT, LOICK PEYRON
We feel that work has been done on the weight. [...] Lightness is not only a question of performance but of safety on these boats.
OUTREMER 4X, JEAN-PIERRE BALMES – BACK FROM THE ROUTE DU RHUM
I took part in the Route du Rhum on the Outremer 4X, a boat that I have recommended to many families and I wanted to show them that I meant what I was saying, that you can really sail with it!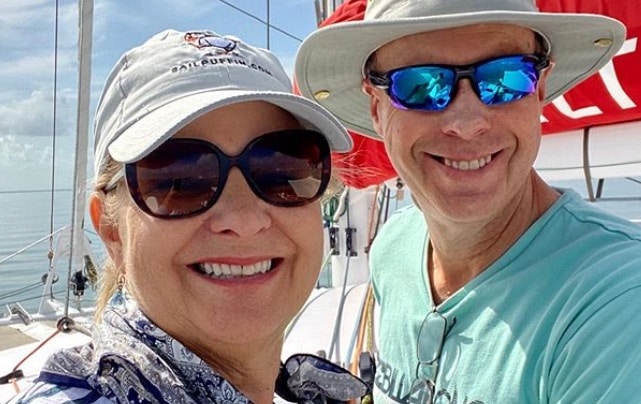 OUTREMER 4X
« Sail Puffin »
The Hibberd family
This Australian family started their adventure aboard Puffin, an Outremer 4X performance catamaran, in 2020. This is their second Outremer and they enjoy sharing their experience on the technical aspects of sailing.
Do you have any questions?
What is the difference between the Outremer 45 and the 4X?
The Outremer 4X has been designed for demanding owners, who want more performance than the 45 in light airs, and more possibilities for sail trimming. If you can't spend more than a few minutes without adjusting the trim of your sails, then the 4X is for you! The bimini is reduced in size to facilitate passage through the cockpit to access the starboard and port winches, but removable canvas on carbon posts will protect you from the sun or rain when at anchor or in port.

Is it possible to go cruising with an Outremer 4X?
Of course! Some owners of this great performance catamaran like to take part in a cruiser-race on occasion (in 2018, a 4X even brilliantly participated in the Route du Rhum, and finished as the first production boat!), but all of them are mostly used for cruising. What differentiates them is undoubtedly a certain requirement to "sail just right"!


Is the payload the same as the Outremer 45?
The recommended maximum load is the same as the Outremer 45, but the boat is lighter and benefits from a higher payload compared to the 45.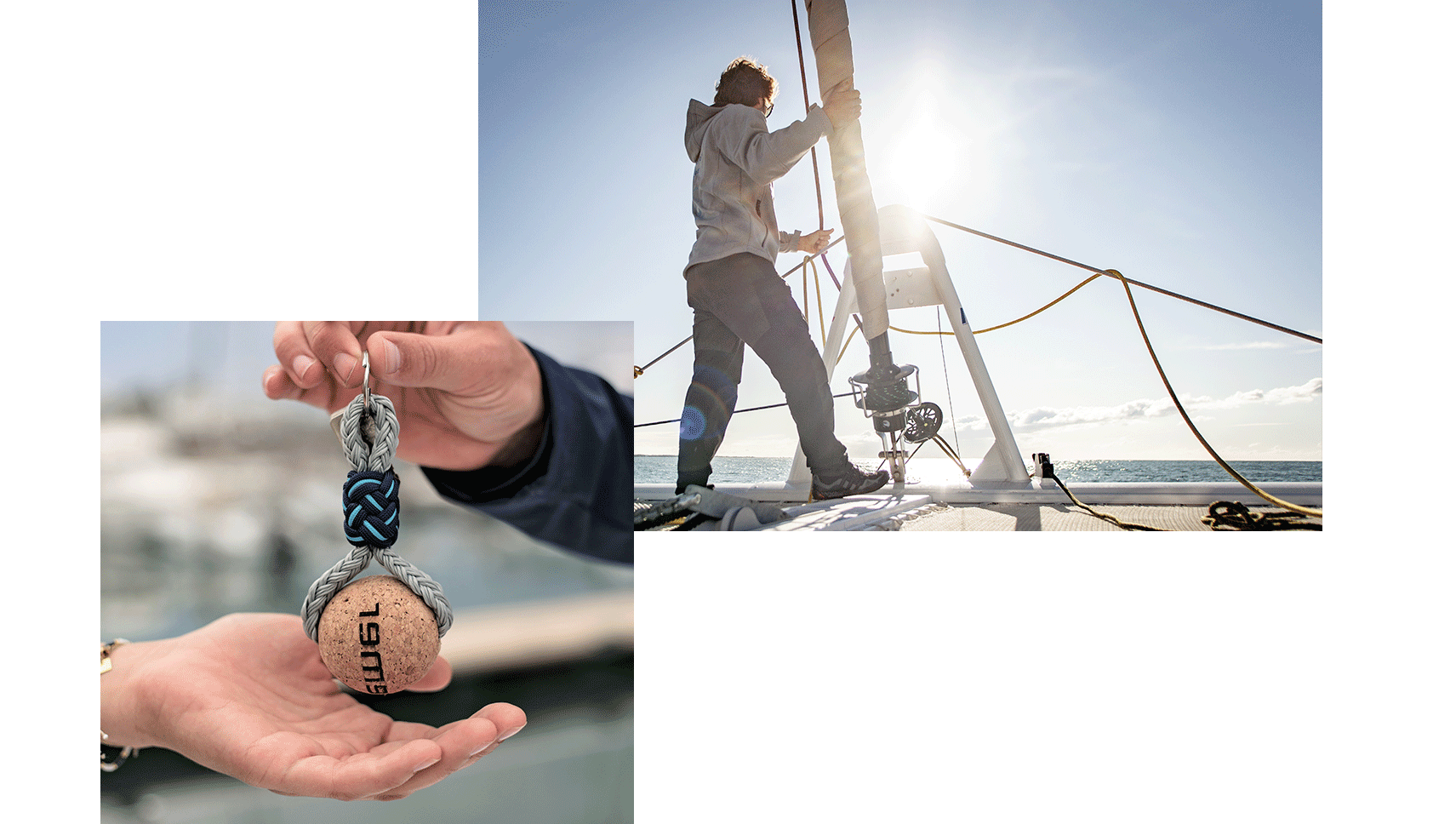 Support
Beyond building your boat, Outremer brings your dreams to life by being by your side at every stage of your project. To always better support you, we have created Outremer Services. This structure, integrated within Grand Large Services is able to meet all your needs, from the start of your project to the resale of your catamaran.
Seminars on the theme of blue-water cruising, training on land and at sea, charter, concierge services, refit, a network of approved partners around the world, OCM ™ e-maintenance and lastly brokerage. We offer complete and personalized support according to best fit your needs.
Find out more
Brokerage
Impatient, not sure you can invest in a new catamaran or simply curious? See our latest second-hand boats on offer. Please note that the demand is high, don't wait to contact us.
See what's available
Charter an Outremer
SHORT TERM CHARTER WITH SKIPPER
From the legendary Outremer 45 to the acclaimed Outremer 55, not to forget the 51 and the 4X, you will find a wide range of Outremer catamarans to charter, depending on your model of interest.