The Outremer Team
Over 40 years of experience, unequaled know-how
From experienced sailing catamaran builders to design and customer care, our team combines 30 different specialties, over 200 collaborators and a close relationship. The average length of service in the company is more than ten years.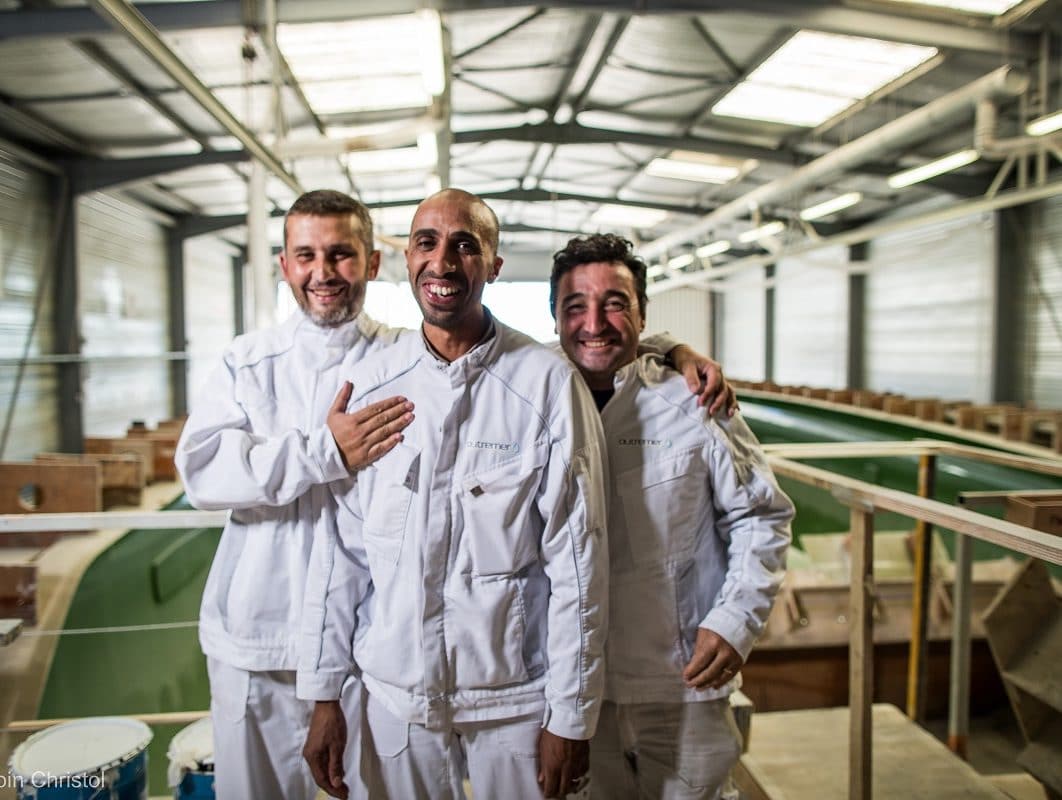 Our values
Listening to and respecting the customer
Our main objective as sailing catamaran builders is to create the yacht that will make you happy. Customer relationship is our number one priority, from boat shows to delivery, within the Design Office as well as in production: the Outremer shipyard is able to meet your specific requests to provide the most suitable solution for your blue water catamaran in a concerted manner.
Quality
The ambitious programs of Outremer yachts make this notion THE value that guides us on a daily basis. Rigorous quality controls are carried out throughout construction, right up to delivery to achieve our goal of a zero-fault boat and offer you the best multihull for your ocean cruising.
Team spirit
Building a blue water catamaran boat calls for many trades, it requires true teamwork to build a sailboat that always corresponds to a unique project, whether it is short distance cruising or sailing around the world.
Pride in our work
Our Outremer Team are French experienced multihull builders, and we are proud to make the dream of navigators out to discover the world come true not only in Europe but all around the globe.
Innovation (Research and development)
The world is changing, technologies are evolving. In order to remain among the best catamaran builders, Outremer is constantly on the lookout for new ideas and processes that will help better optimize its catamarans and let you take advantage of them.
Know-how and transparency
It is with these values, and in a spirit of companionship, that our teams work. The average length of service in the company is over ten years. This translates into know-how acquired over time. We master internally all the strategic trades of multihull construction, from the infusion of large parts to the finishing touches.
We also pay particular attention to weight control. This culture allows us to guarantee the flawless reliability of our performance catamaran boats. We are proud to think that our company has a soul: it is also this extra something that drives us forward.
Meet part of the team behind our success