Our concept: designing the safest catamaran for your journey
Building seaworthy, comfortable, and safe catamarans, ideal for long distance cruising
Outremer catamarans are specially designed to cope with all sea or ocean conditions to allow you to travel with peace of mind alone, as a couple or with your family. Our ambition is to ensure the safety of the whole crew and build the safest catamaran possible for our owners.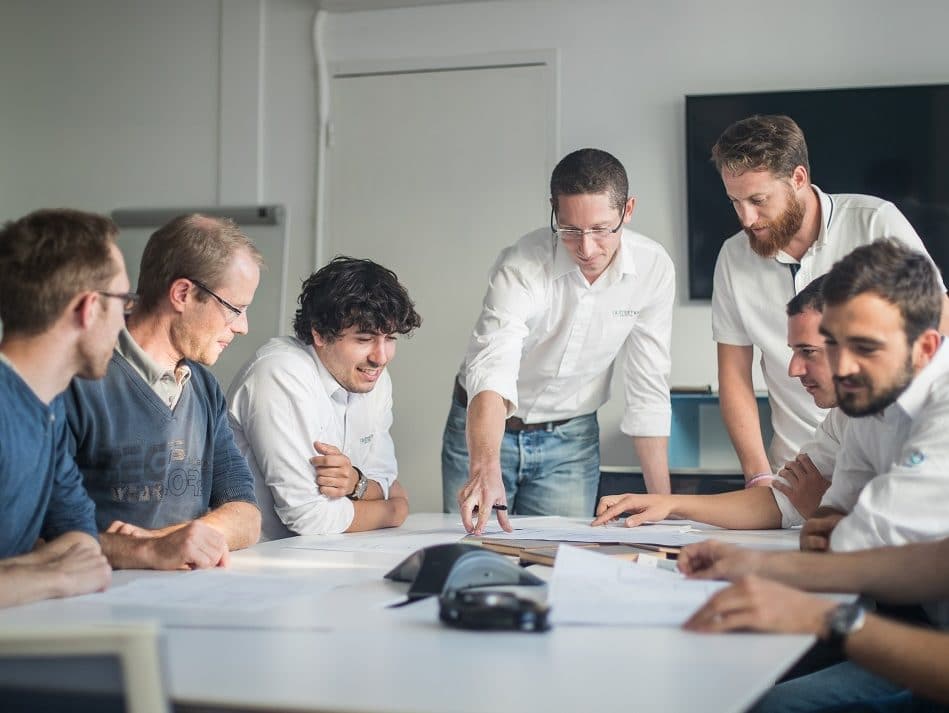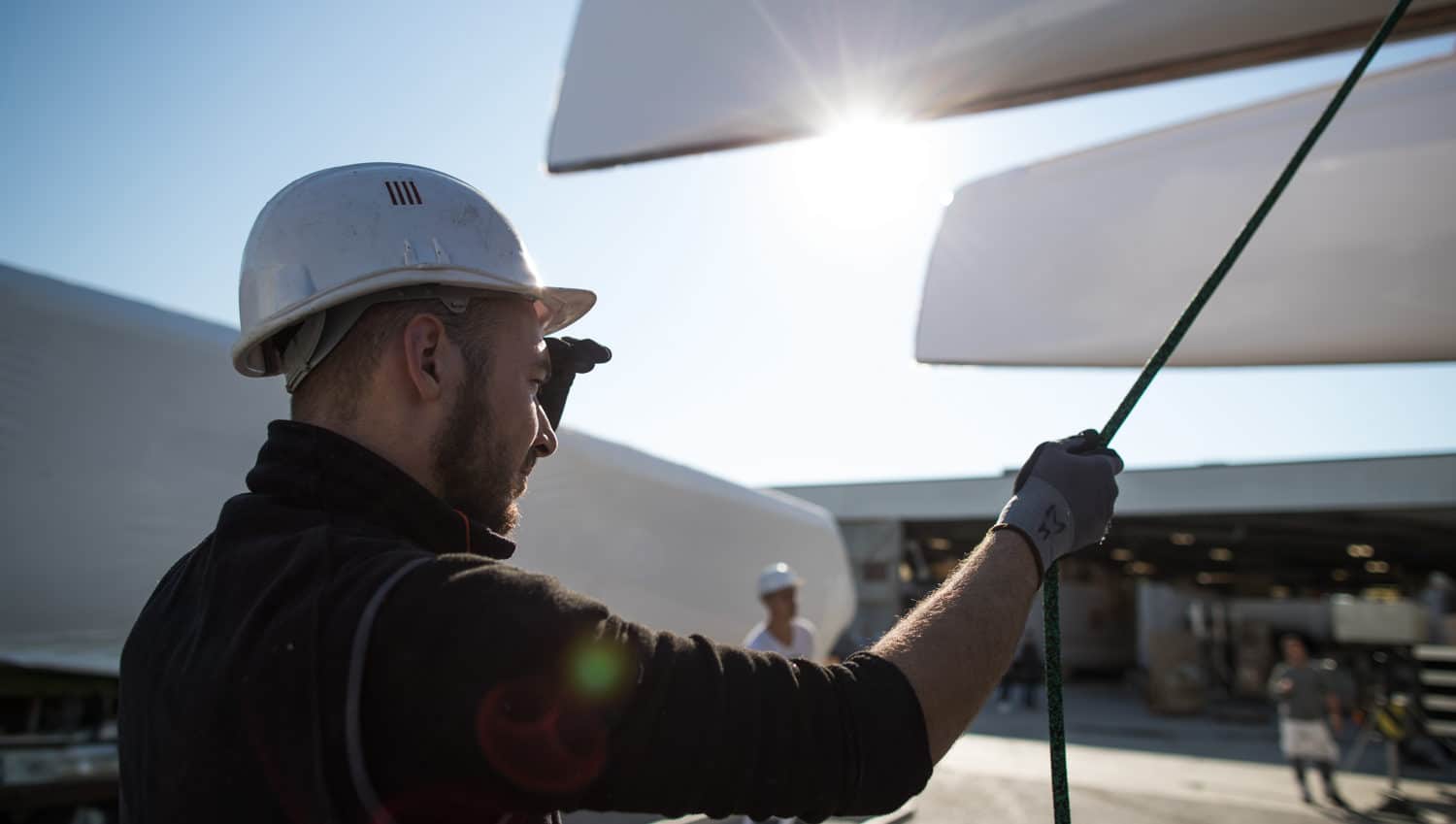 Vision and choices
Combining seaworthiness and quality of life on board is an ambitious challenge! The vision of the architect Gérard Danson when he designed the first ocean-going Outremer catamaran is still as relevant today: designing the safest catamaran for your journey, as safety and marine qualities are not negotiable offshore. Rather than increasing the number of berths and bathrooms or seeking to create a design essentially for charter, he imagined the family living space on board and designed the hulls necessary to carry such a cruising project.
Blue water cruising means going to new destinations with a short-handed crew and being able to face serenely all the conditions that may be encountered – including sailing in rough seas, storms, etc. A catamaran is the result of the choices made by a team, but we don't compromise with family safety for such ambitious projects!
The Outremer concept: safe performance catamarans for a stress-free journey
Our ocean-going catamarans have long hulls capable of taking all the necessary equipment. An irreproachable reliability to bring peace of mind and confidence. Remarkable performance for safety and pleasure. Perfect ergonomics to improve ease of handling and eliminate all stress. An Outremer is a slice of life where only pleasure and shared emotions should remain!
Strong principles
• Design with the best architects for balanced, high-performance multihulls
• In-depth study of the materials adapted to each area of the yacht and culture of respecting the weight specifications
Irreproachable construction quality
These principles have made Outremer catamarans THE reference for blue water cruising boats. Our vocation is to accompany you at all stages of your project, to give you the means to live your dream.
After more than thirty years in business, the Outremer experience can be summed up around three fundamental values:
Peace of mind on board
Outremer deploys all its energy to design and build, with great care, ever safer and more resistant catamarans with unequalled seakeeping qualities. Outremer yachts are designed to be easily sailed single-handed or with a small crew. We do not compromise on sailing qualities, a guarantee of safety, comfort, and performance, but also longevity and reliability.
Outremer catamarans sail with ease and in perfect safety in all weathers and on all seas, for sailing in complete serenity.
Emotion
Outremer places emotion at the top of its values and is committed to making every moment rich in emotion:
Pleasure of seeing your custom catamaran born, built on request, personalized for each program.
Pleasure of the senses with attractively designed yachts with a modern interior and large living spaces.
Communion with the sea and with your boat: sensation of speed, the pleasure of sailing, the emotion of a multihull that is easy to maneuver and sails in complete safety.
Surpassing oneself, fulfilling one's projects and dreams: pleasure and sharing life on a cruise across the ocean.
Belonging to a community of sailors, whether beginner or experienced, who recognize themselves and share strong human values.
Performance
Thanks to the latest technologies from the world of racing catamarans, Outremer catamarans are not only safe but also known to be fast and seaworthy. They provide unequalled sailing sensations without sacrificing comfort and well-being on board, in a balance that is specific to Outremer. Outremer performance catamarans are capable of performing well on all points of sail and in particular are able to sail well upwind.
Performance is also a guarantee of safety: linked with weather forecasts and options in the face of weather. Indeed, the qualities of an Outremer cruising catamaran, combined with the increasingly precise weather information available on board, allow you to avoid being subjected to wind and sea with a minimum of know-how. The high average speeds of the Outremer allow to reduce passage times, and therefore exposure to weather hazards, but also to anticipate and position oneself dynamically in front of them, for example by choosing the right side of a depression.
Speed is a fundamental element of active safety: taking shelter quickly, escaping from a difficult weather system, escaping from a lee shore, day-sailing between two distant islands… Opportunities to rely on the performance of your boat are not rare in a sailor's life.
TESTIMONIALS FROM OUR OWNERS