Our electric catamaran paving the way for green sailing
The first Outremer catamaran with an electric engine
The Outremer 4.zero is the first series cruising electric catamaran. Without fossil fuel on board (diesel or gas), it can be used without any CO2 emissions. Designed for long distance sailing, its ability to produce energy by the engines when the boat is sailing gives it autonomy without limits other than the weather.
This innovative green catamaran created for the preservation of the environment allows the sailor to navigate with favorable winds, thus reconnecting with nature and his boat, whilst maintaining the comfort and safety necessary for a family trip.
Gallery
Virtual tour
*non contractual virtual visit, it does not necessarily represent the standard version of the boat
Characteristics
An optimized energy balance
With a high-performance electric catamaran, can we manage to balance energy consumption? To answer this question, we have carried out several tests, integrating a solar panel and hydrogenation pair.
New generation battery banks
A large 17,5KWH battery bank, with an energy density never reached before, is installed on the 4.zero to ensure maximum autonomy when sailing across the ocean.
Electric engines
With its two 10KW engines, the Outremer 4.zero electric sailing catamaran has a power equivalent to that offered on the thermal version, with a much higher torque
Technical specifications
Architects
Barreau/ Neuman
Design consultant
Patrick Le Quément
Interior design
Darnet Design
Length
48 ft
Beam
23.3 ft
Draught
4.1/ 6.6 ft
Air draught
66.9 ft
Displacement
8.1/11.7 t
Sail plan
- Mainsail
- Selftacking jib
- Gennaker
- Spinnaker

69 m2
41 m2
115 m2 (option)
150 m2 (option)
EC approval
8/ 16 p
Engines
2 x 10 kW
Do you have any questions?
When will the 4.zero be available?
We wanted to make sure that the system of this electric catamaran was reliable before marketing it to the general public. The key word at Outremer is above all safety, and we remain faithful to our DNA by conducting tests before marketing...


Why did you decide to initiate this project with Jimmy Cornell?
Jimmy Cornell is a long-time friend of Grand Large Yachting. He worked with Garcia on the Exploration 45 and is now involved in the organization of the GLY World Odyssey. We share a more eco-responsible vision of the nautical world and it was quite naturally that we moved towards the joint project of developing the first 100% electric Outremer sailing catamaran.
How does the Outremer 4.zero differ from the 45?
The habitability is identical, weight savings on the structure are made to compensate for the weight of the batteries. The main difference is the electric engine.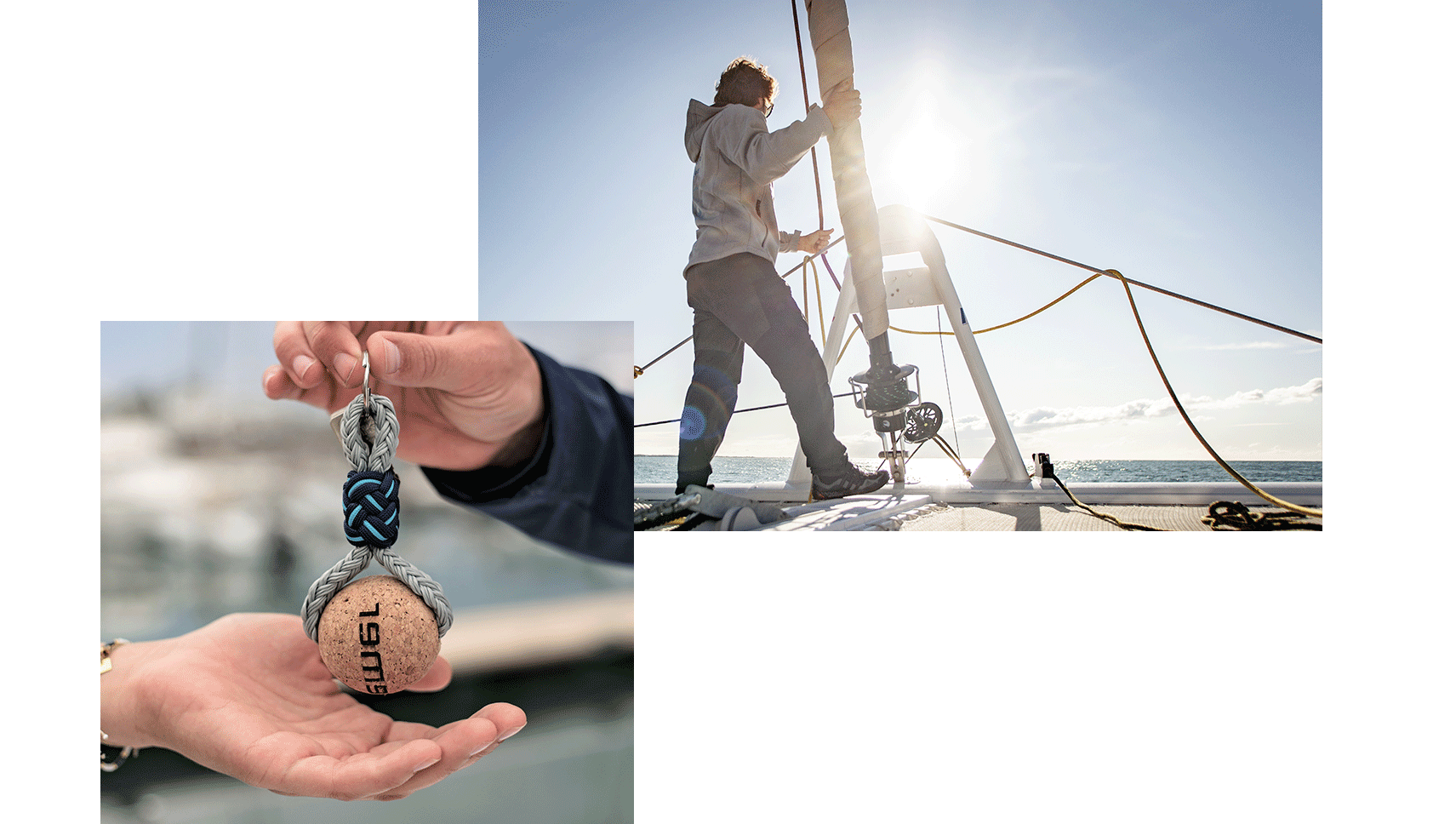 Support
Beyond building your boat, Outremer brings your dreams to life by being by your side at every stage of your project. To always better support you, we have created Outremer Services. This structure, integrated within Grand Large Services is able to meet all your needs, from the start of your project to the resale of your catamaran.
Seminars on the theme of blue-water cruising, training on land and at sea, charter, concierge services, refit, a network of approved partners around the world, OCM ™ e-maintenance and lastly brokerage. We offer complete and personalized support according to best fit your needs.
Find out more
Brokerage
Impatient, not sure you can invest in a new catamaran or simply curious? See our latest second-hand boats on offer. Please note that the demand is high, don't wait to contact us.
See what's available
Charter an Outremer
SHORT TERM CHARTER WITH SKIPPER
From the legendary Outremer 45 to the acclaimed Outremer 55, not to forget the 51 and the 4X, you will find a wide range of Outremer catamarans to charter, depending on your model of interest.