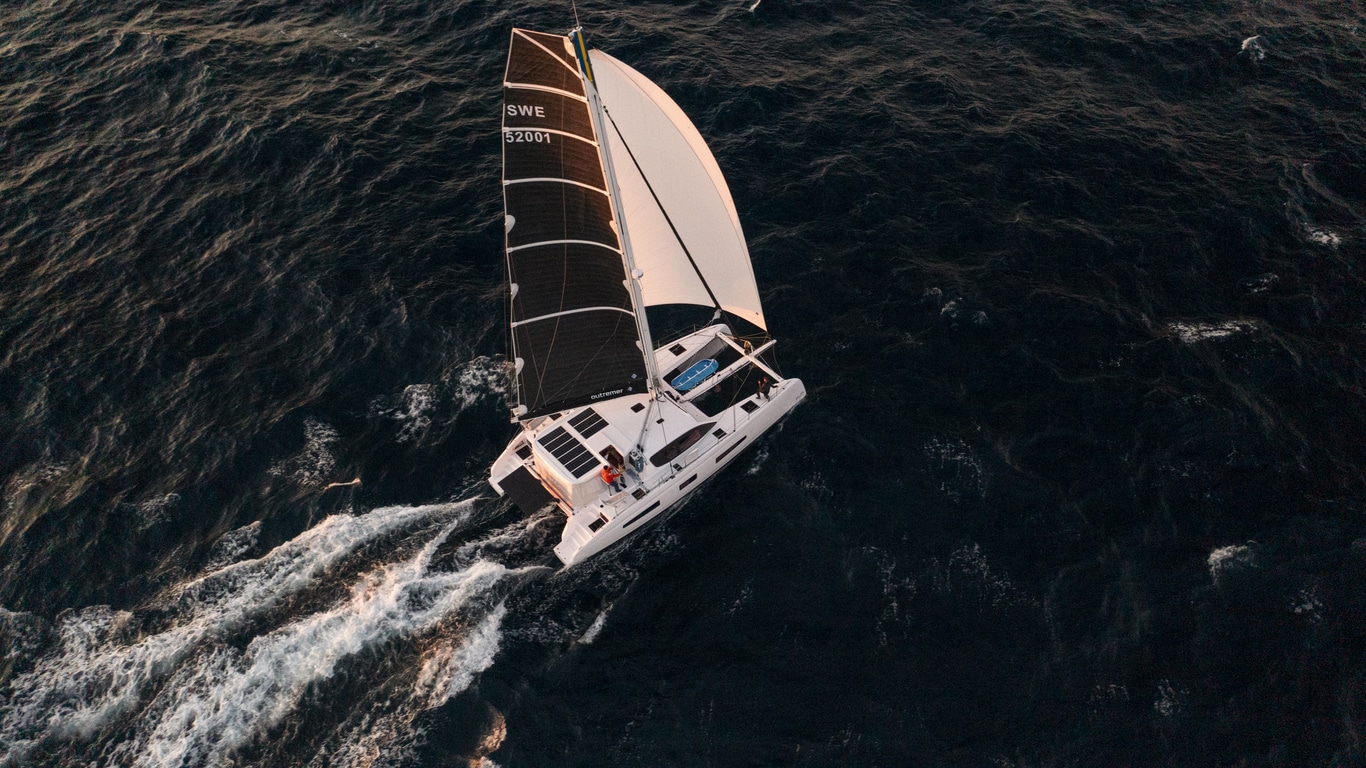 Outremer is delighted to announce its participation in the Miami International Boat Show 2024, one of North America's most prestigious boating events. This exceptional exhibition will be held from February 14 to 18, 2024. We look forward to welcoming you there!
It will be an opportunity to visit our latest catamaran, the Outremer 52, which is competing in the European Yacht of the Year 2024. We hope to see many of you there.
Come and visit our Outremer booth at the Miami International Boat Show
You want to visit us ? Pre-register now to gain access to our stand. By registering in advance, you will benefit from several advantages on the day of your visit:
Rapid access to our stand and the opportunity to visit the O52
Free invitations to the Miami International Boat Show
You can also receive exclusive updates from the shipyard.
Outremer at the service of your sailing dreams
The show will also be an opportunity to take part in our Blue Water Sailing seminar! This seminar is an opportunity to put all your questions to couples or families who have recently returned from a long sea voyage. Experts, trainers and experienced sailors will be on hand to answer your questions and perhaps start planning your future adventure.
You'd like to discuss your sailing plans in more detail ? You need personalized advice on the catamaran model that's right for you ? You feel curious to know more about our various services such as our Outremer Academy training offer, our events, after-sales service, financing etc.?
Our team will be on hand to answer any questions you may have. If you have any questions before the show, you can ask them right here!
If you are thinking of buying a pre-owned catamaran and would like to know more about the Outremer brokerage offer, please contact our dedicated team via this form.
We look forward to welcoming you to our stand 😊
Continue navigation