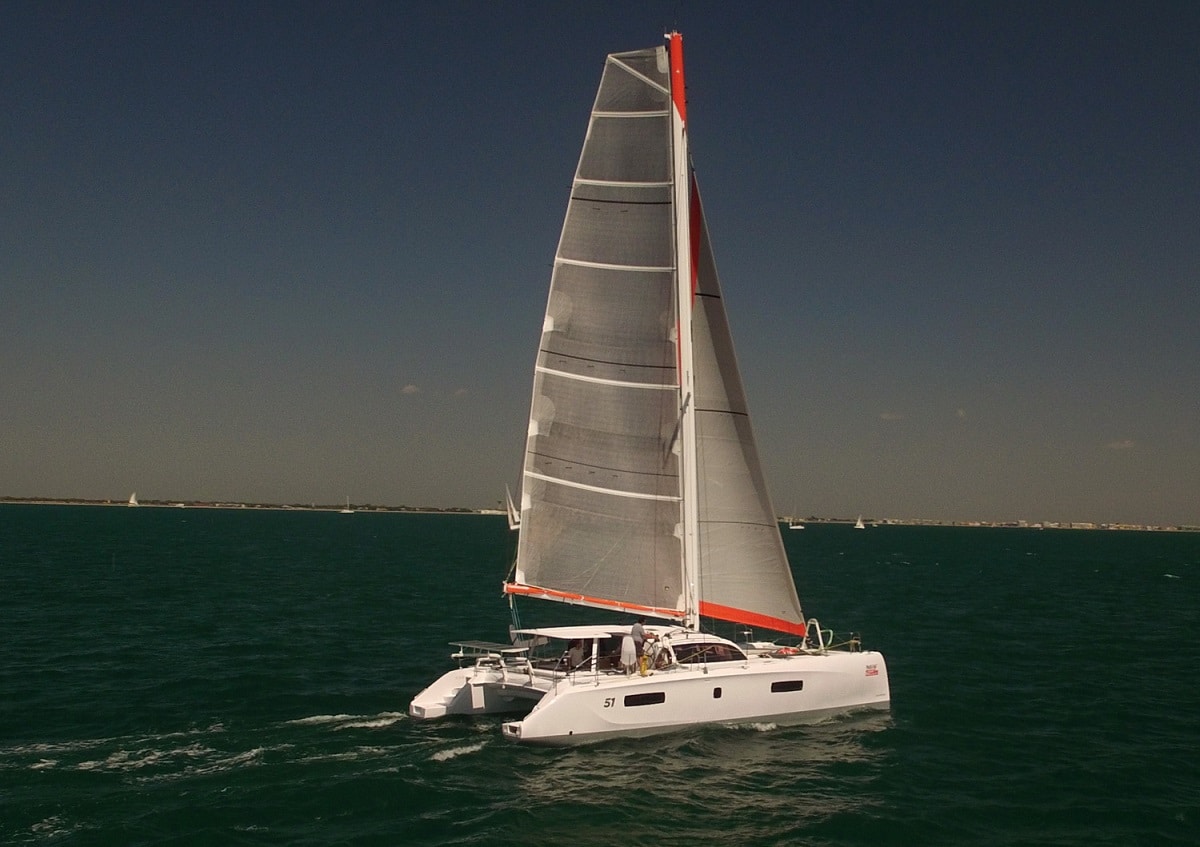 A worthy successor to the Outremer 49, winner of both European Yacht of the Year and Boat of the Year in the United States, the Outremer 51 sets the standard in cruising catamarans for families around the world.
In 2018, thanks to feedback from numerous owners, a new version will be appearing, with an updated design, a new interior and enhanced performance: the New Outremer 51.
The new lines, drawn by Patrick Le Quément, are fluid and elegant, affirming their allegiance to the range.
The interior has been redesigned by the team at Darnet Design who have modernized, notably, the galley and the chart table, making them even more ergonomic.
Extra weight-savings have been achieved in the boat's structure, allowing for even better performance.  Next year's Outremer Cup will undoubtedly show the proof!
It was on Wednesday April 18th 2018 at the International Multihull Show, that this latest model was unveiled, and christened by the town's Mayor, Stéphan Rossignol and sailor Loïck Peyron.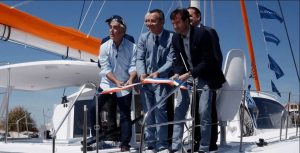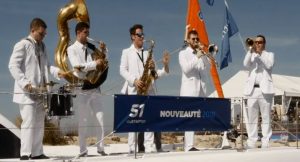 Continue navigation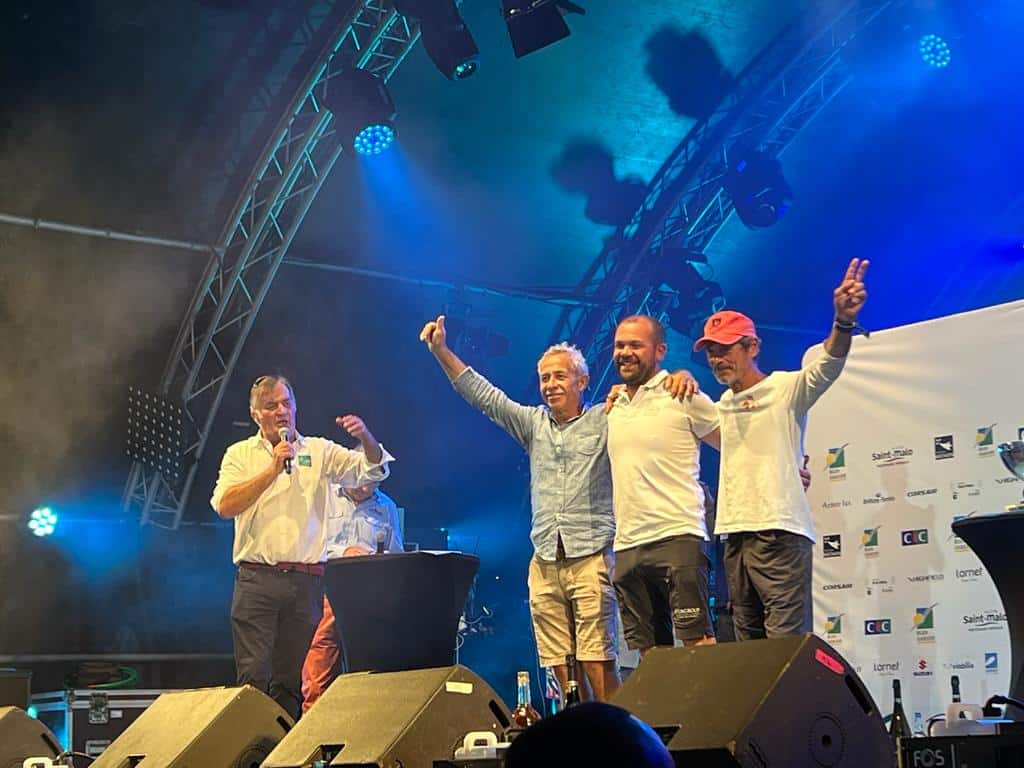 28 November, 2022
Route du Rhum: 2nd place for Roland Jourdain onboard 5X We Explore
Following an epic race across the Atlantic, Roland Jourdain, onboard the Outremer 5X We Explore crossed the finish line of the 12th edition of the Route du Rhum on Friday 25th November 2022.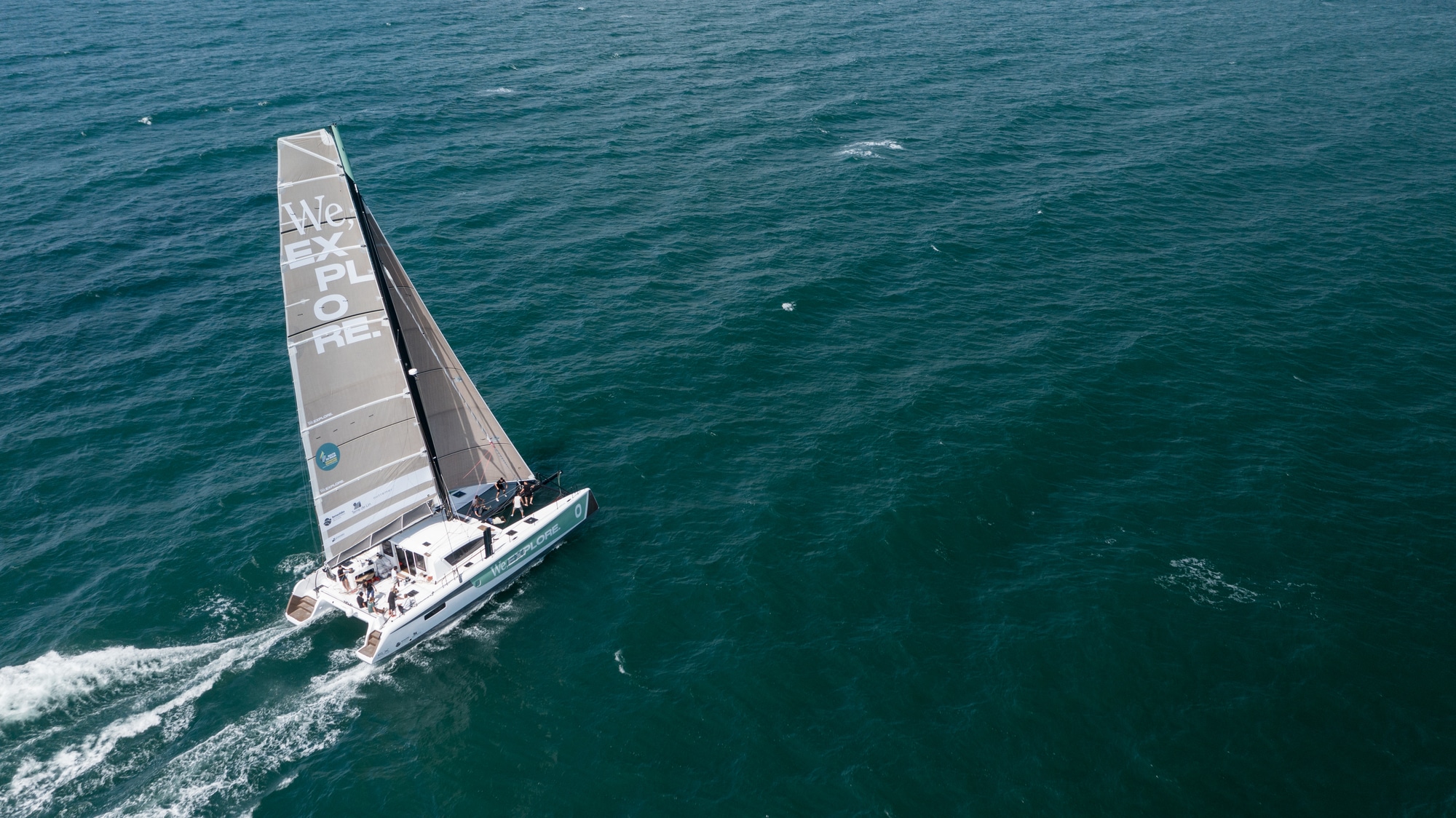 6 November, 2022
Departure 5X We Explore (Route du Rhum)
Roland Jourdain will be departing from St Malo, onboard the Outremer 5X We Explore (made of flax fiber) on November 6th, for the Route du Rhum – Destination Guadeloupe