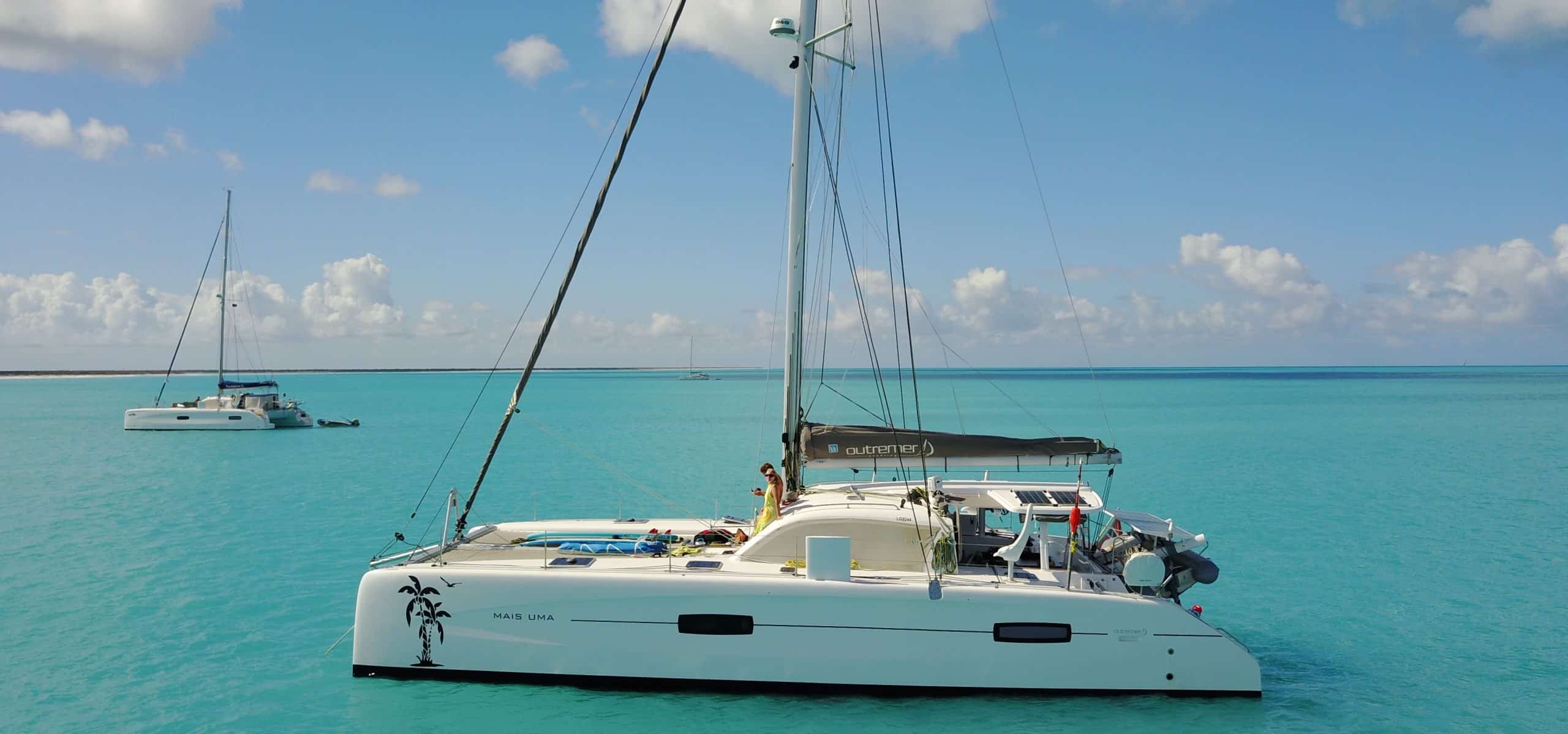 Back in 2016, Norwegian couple Knut and Anita joined us for Outremer Cup for the first time with their Outremer 45 Mais Uma. This was only the beginning of the adventure. Little did they know back then that they would mark the history of Outremer.
Mais Uma is the first Outremer 45 to have completed a full circumnavigation: from La Grande-Motte to Brazil, through the Panama Canal, New Zealand, New Caledonia, Australia, South Africa, then back to Brazil, followed by another Atlantic crossing and a stopover in Gibraltar mid-May.
This is one of many possible routes but by far cruisers favorite way to go, offering favorable winds and currents, a supportive sailing community along the way, destinations with well-established port facilities and services, and of course some gorgeous landscapes…
This is a life-changing experience that we could not wait to hear more about! Watch below as the couple tell us more about the highlights of their voyage and their experience with the Outremer 45 Mais Uma.
A trying end to the journey.
This is a good example of the Outremer 45's capacity of sailing upwind. Uma took up a challenge that few cruisers would have dared to face: a full month non-stop upwind, against wind and current!
This challenge had to be undertaken to arrive in time for the Outremer Cup this weekend.
Since leaving Natal, Anita and Knut have never been able to let go of the sheets: since the passage of the Equator, with current and sustained NE trade winds. Uma and the crew have bravely tacked over 3500 miles without stopping. They were able to smell the scent of Cape Verde, tacking to touch Santo Antão, then a little further to the Canaries, approaching the Azores and finally tacking to the Strait of Gibraltar, which they crossed again… by tacking.
A short stopover in Malaga; time to stock up on some fresh food and drink a well-deserved beer, and they were off again, still sailing upwind!
Continue navigation

27 July, 2023
Outremer 51 becomes a testing platform for solar sails
Sea trials: Héole solar sails composed of flexible organic photovoltaic (OPV) membranes and fabrics were tested on an Outremer 51.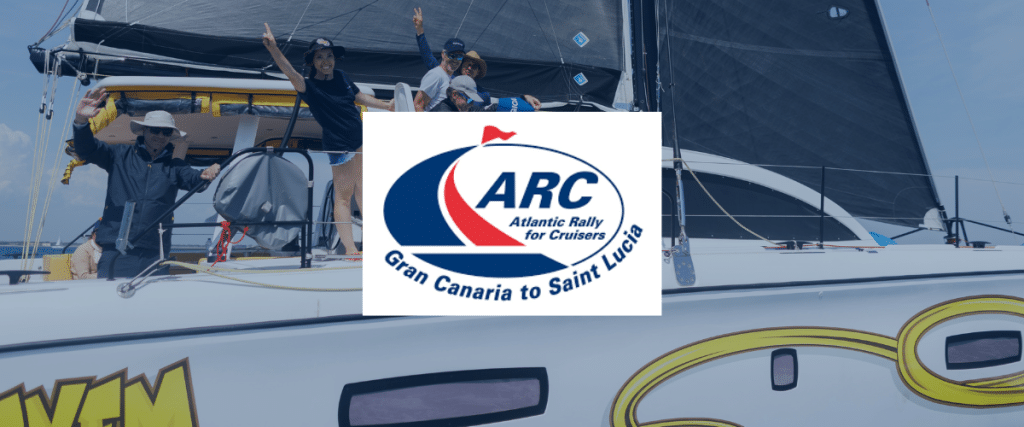 6 July, 2023
Record breaking number of Outremers registered for ARC/ ARC+
7 Outremer owners have decided to take on the challenge of the ARC+ rally and another 3 will be sailing the traditional ARC route, starting November 2023.