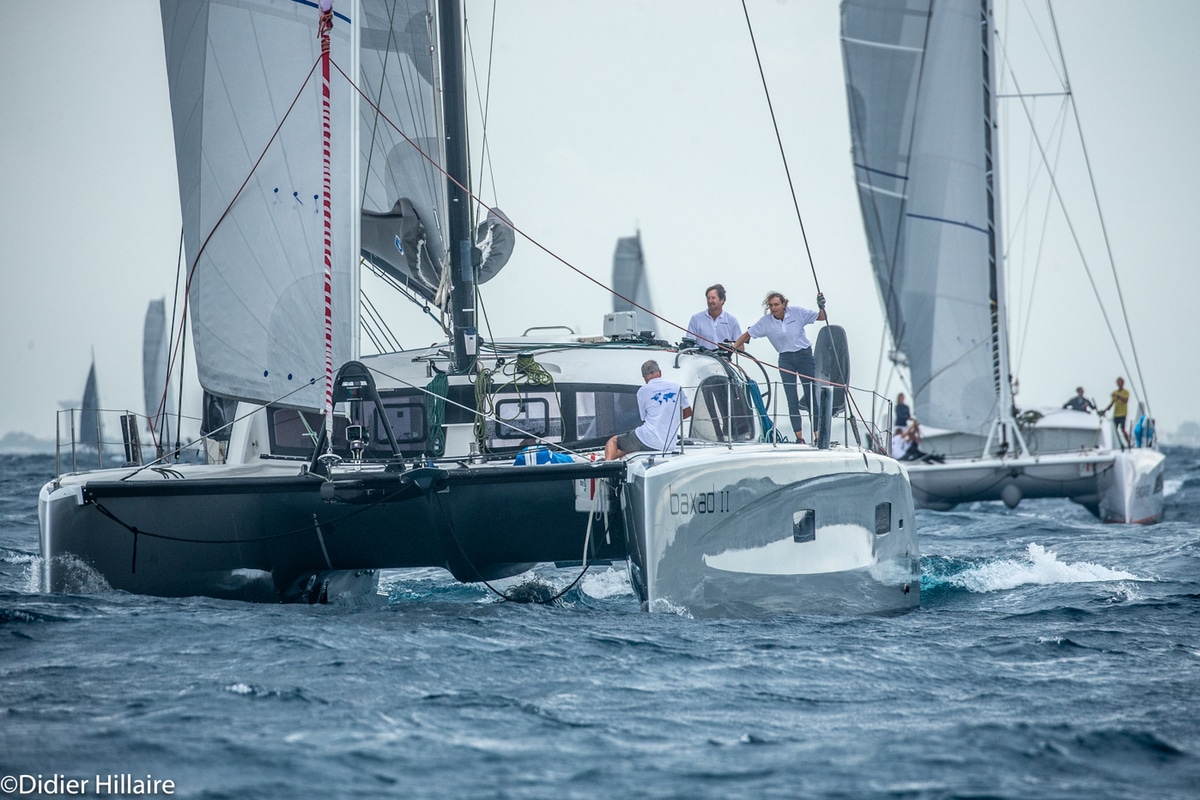 The VIP DAYS take place from March 19 to 20, 2022.
Click here to schedule an appointment.
Boat tours, trials and open house at the shipyard for the VIP DAYS from March 19 to 20, 2022.
Come and meet us just a few meters from  the heart of La Grande-Motte, the home town of the Outremer shipyard.
See you from Saturday, March 19 to Sunday, March 20, for the 2nd edition of the VIP DAYS, following the success of the first one last September.
This event will be an opportunity to discover the Outremer 55 range, as well as its predecessors, the Outremer 45 and 51.
On the program:
Boat tours
Enjoy a personalized guided tour of one or more of our five Outremer models. Remember to book your time in advance to avoid waiting on site. Please note that the number of people on board is limited due to sanitary measures.
– Click here to reserve your time –
Site visits
In English and French, Saturday 5pm and Sunday 10am (by appointment only). Come and discover almost all of our manufacturing secrets whether in the first Outremer workshop or in the new 55′ construction building, the visit is worth the detour…
– Click here to reserve your time –
For an appointment regarding our Outremer opportunities, please send an email to brokerage@grandlargeservices.com
Sea trials
Every day, at 10am or 2pm (by appointment only). To book your test drive, please send an email to
– Click here to reserve your time – Outremer 55
Continue navigation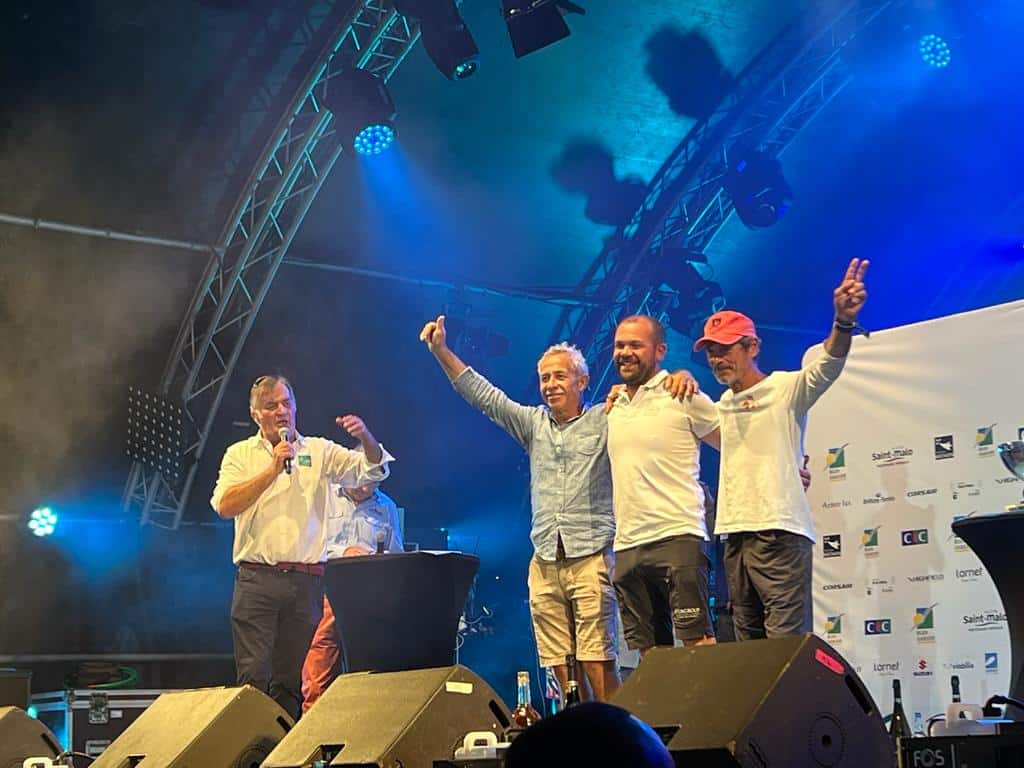 28 November, 2022
Route du Rhum: 2nd place for Roland Jourdain onboard 5X We Explore
Following an epic race across the Atlantic, Roland Jourdain, onboard the Outremer 5X We Explore crossed the finish line of the 12th edition of the Route du Rhum on Friday 25th November 2022.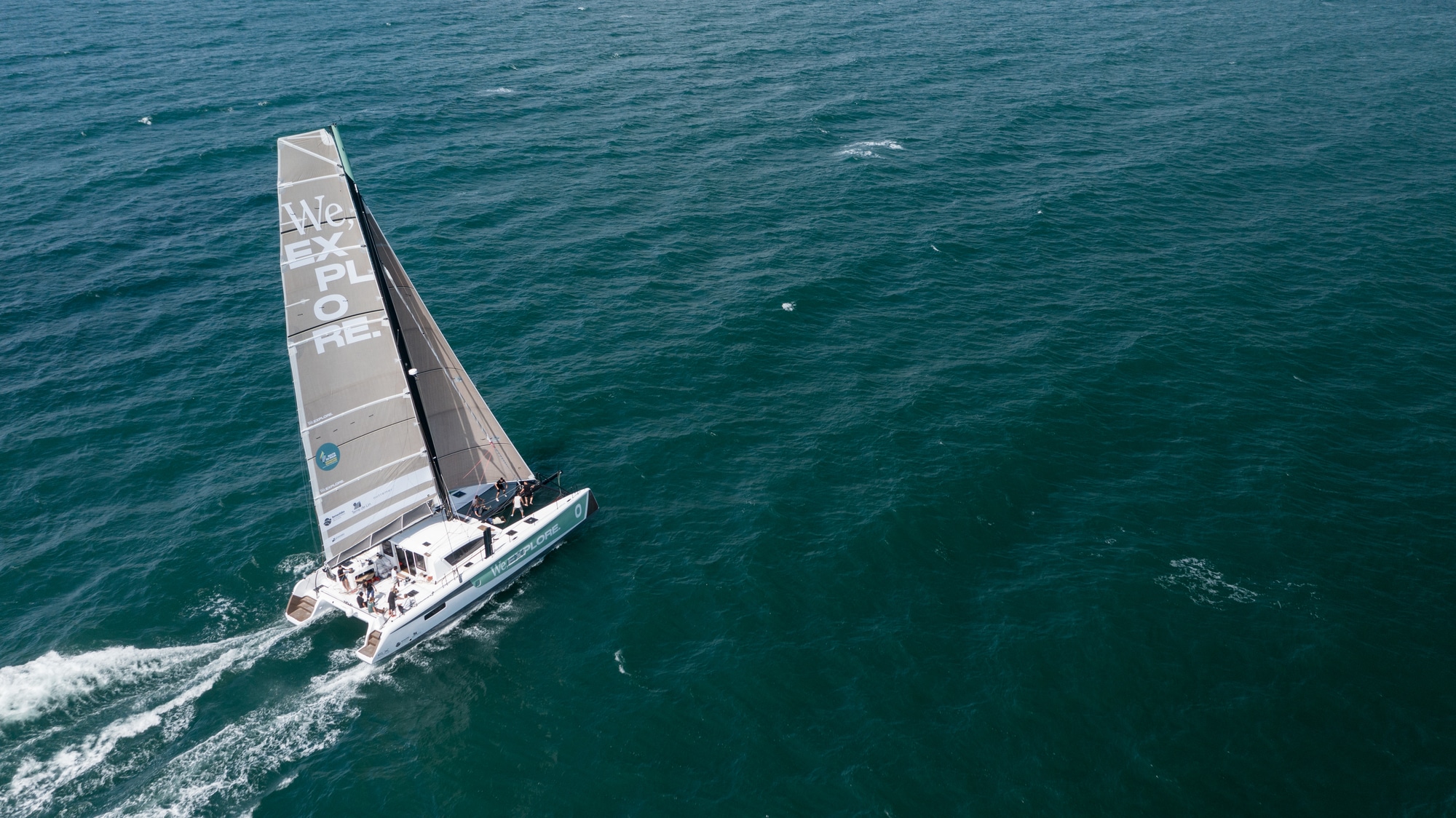 6 November, 2022
Departure 5X We Explore (Route du Rhum)
Roland Jourdain will be departing from St Malo, onboard the Outremer 5X We Explore (made of flax fiber) on November 6th, for the Route du Rhum – Destination Guadeloupe