2021-05-07 — Update: due to Covid restrictions, the Outremer VIP Days set to take place May 14-16, 2021, are cancelled.
Click here to book a Zoom meeting with our Sales Team.
Boat tours, sea trials and open doors at our shipyard for the Outremer VIP Days, which are set to take place May 14-16, 2021.
Because we are committed to welcoming you despite the cancellation of the La Grande-Motte International Multihull Show, we are organizing a private event the same week. Come and meet us a few meters away from where the initial boatshow was to be held, in the heart of La Grande-Motte, hometown of the Outremer shipyard.
Save the date for the 2nd Edition of the Outremer VIP Days, which following the success of the first Edition last September, will take place Friday May 14th to Sunday May 16th, 2021.
This event will be an excellent opportunity to officially discover the latest addition to the range, the Outremer 55, as well as its predecessors, the Outremer 45, 4X, 51 and 5X.
On the agenda:
Boat tours
Follow the guide for a personalized boat tour on one or more of our five Outremer models. Remember to book your time slot in advance to avoid having to wait. Please note that the number of people on board is limited due to health restrictions.
– Click here to book your time slot –
Open shipyard
In English and French, every day, at 6 p.m. (upon booking only). Come and discover almost all our manufacturing secrets. Learn more about our history with the first Outremer workshop and see what's new with the Outremer 55 construction building …
– Click here to book your time slot –
One-to-one meetings
Take the opportunity to come and discuss your project in more detail with a member of our Sales team. We will be at your disposal to go through the specificities of each model and evaluate your needs. You may also be interested in learning more about our services, including the Outremer Academy training program.
Not able to travel at the moment? We can also plan a Zoom meeting.
– Click here to book your time slot –
If you'd like to learn more about our second hand boats, book a meeting by sending an email to brokerage@grandlargeservices.com
Sea trials
Every day, at 2 or 4 p.m. (upon booking only). To book your sea trial, please send an email to info@catamaran-outremer.com
Continue navigation
19 September, 2021
GLY World Odyssey rally
The Grand Large Yachting World Odyssey 500 is a round the world rally, commemorating the 500th anniversary of the first round the world voyage by Ferdinand Magellan and Juan Sebastian Elcano.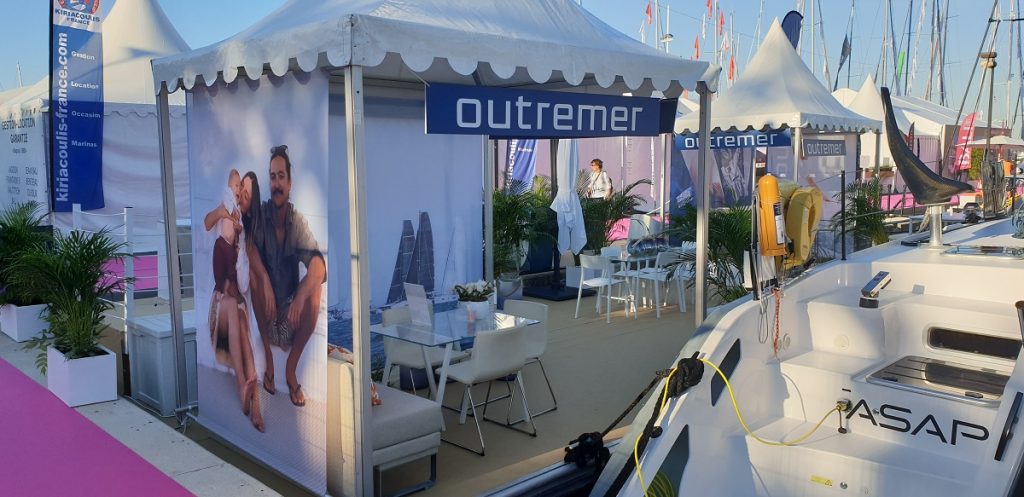 7 September, 2021
Cannes Yachting Festival
We are happy to announce that we will be present at the next Cannes Yachting Festival, which will take place September 7-12, 2021.