Jimmy Cornell's Outremer 4.zero, the first fully electric Outremer, was christened last Friday, in the port of La Grande-Motte. Much of Jimmy's family – his wife, daughter and son – were present, having travelled from England, to celebrate and prepare for the 80-year-old sailor's departure.
He was offered several parting gifts on the occasion, including a half-hull of his 4.zero.
Doina Cornell, Jimmy's daughter, broke the traditional bottle of champagne on the catamaran's anchor.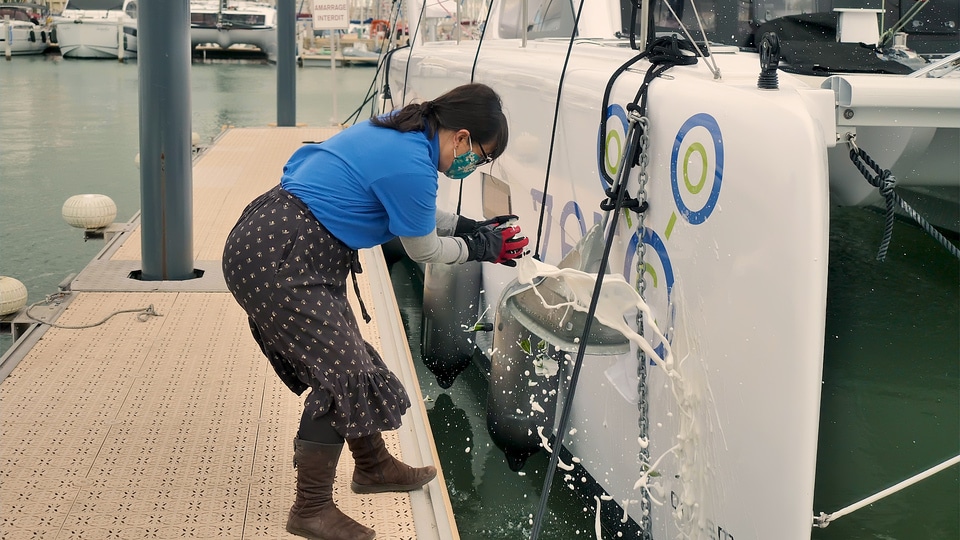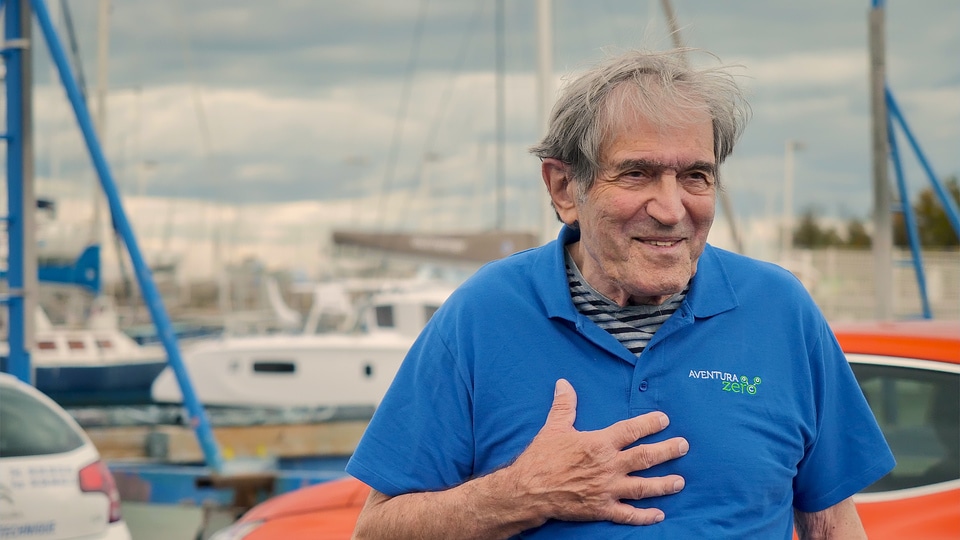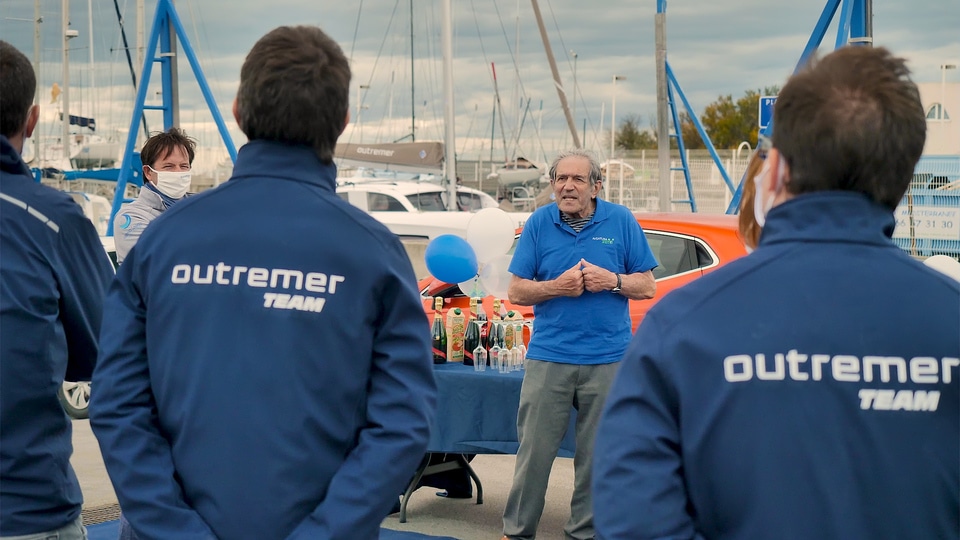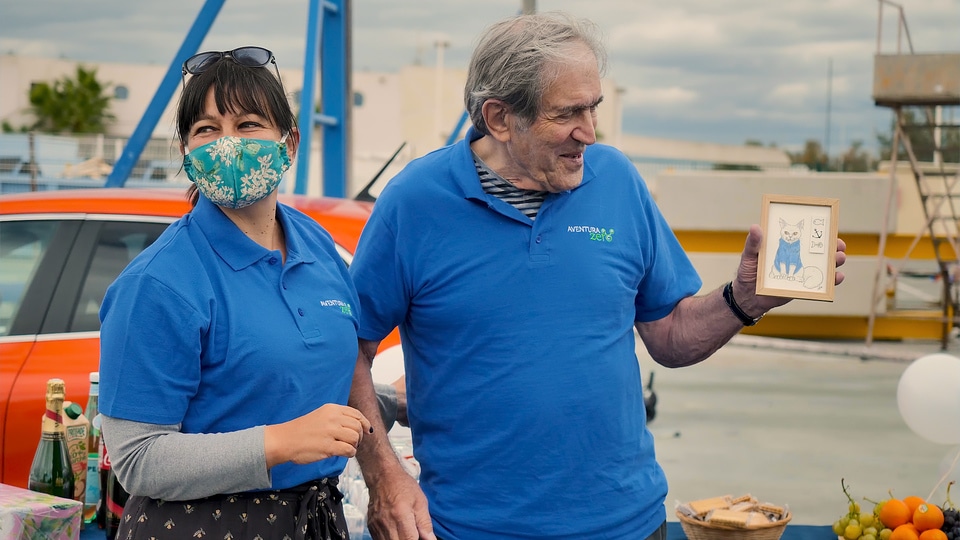 Why choose to build this prototype with Jimmy Cornell?
We share a more eco-responsible vision of the nautical world with Jimmy Cornell and it is only natural that we headed towards a joint project to develop the first fully electric Outremer.
The aim of the 4.zero project is to achieve a balance in energy consumption. To do this, we have planned a solar panel and hydrogenation pair, and the 4.zero is currently testing the effectiveness of this system before officially marketing the new model in 2021.
Continue navigation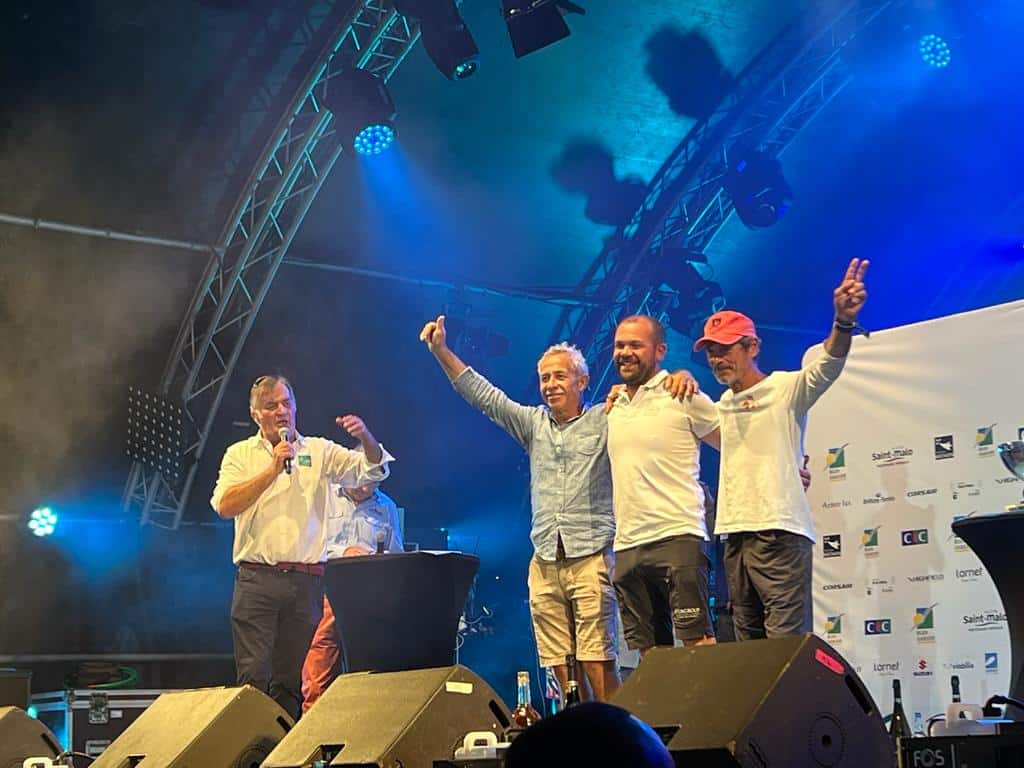 28 November, 2022
Route du Rhum: 2nd place for Roland Jourdain onboard 5X We Explore
Following an epic race across the Atlantic, Roland Jourdain, onboard the Outremer 5X We Explore crossed the finish line of the 12th edition of the Route du Rhum on Friday 25th November 2022.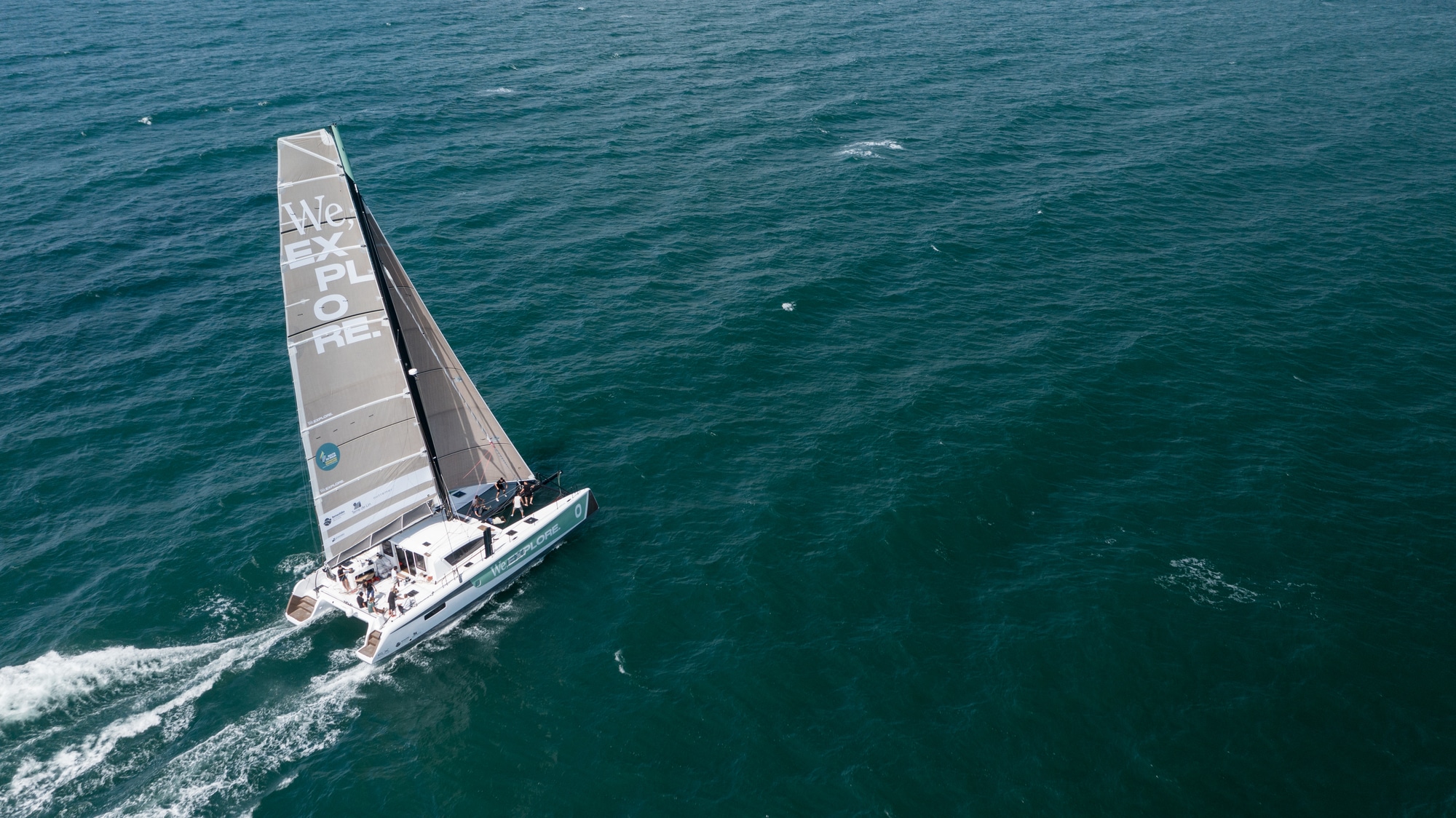 6 November, 2022
Departure 5X We Explore (Route du Rhum)
Roland Jourdain will be departing from St Malo, onboard the Outremer 5X We Explore (made of flax fiber) on November 6th, for the Route du Rhum – Destination Guadeloupe