Jimmy Cornell's Outremer 4.zero, the first fully electric Outremer, was christened last Friday, in the port of La Grande-Motte. Much of Jimmy's family – his wife, daughter and son – were present, having travelled from England, to celebrate and prepare for the 80-year-old sailor's departure.
He was offered several parting gifts on the occasion, including a half-hull of his 4.zero.
Doina Cornell, Jimmy's daughter, broke the traditional bottle of champagne on the catamaran's anchor.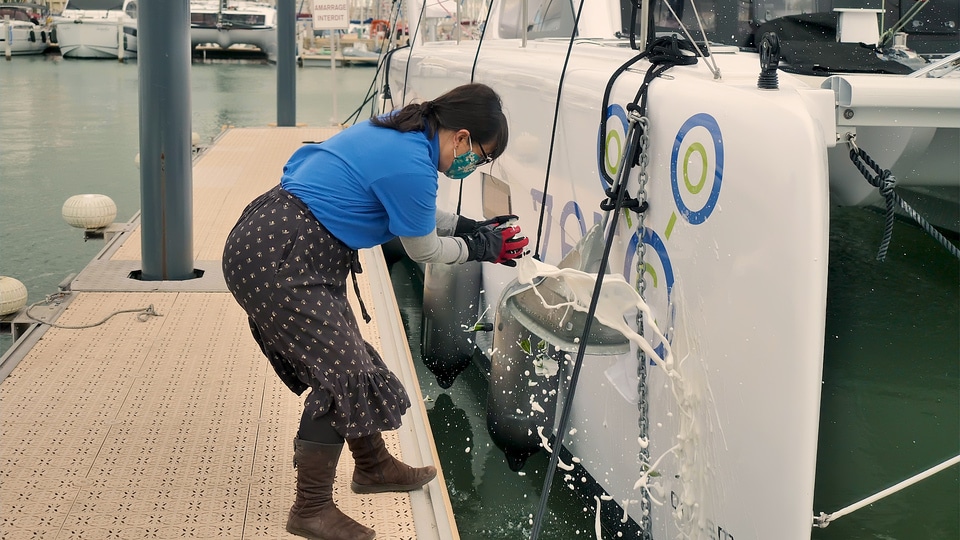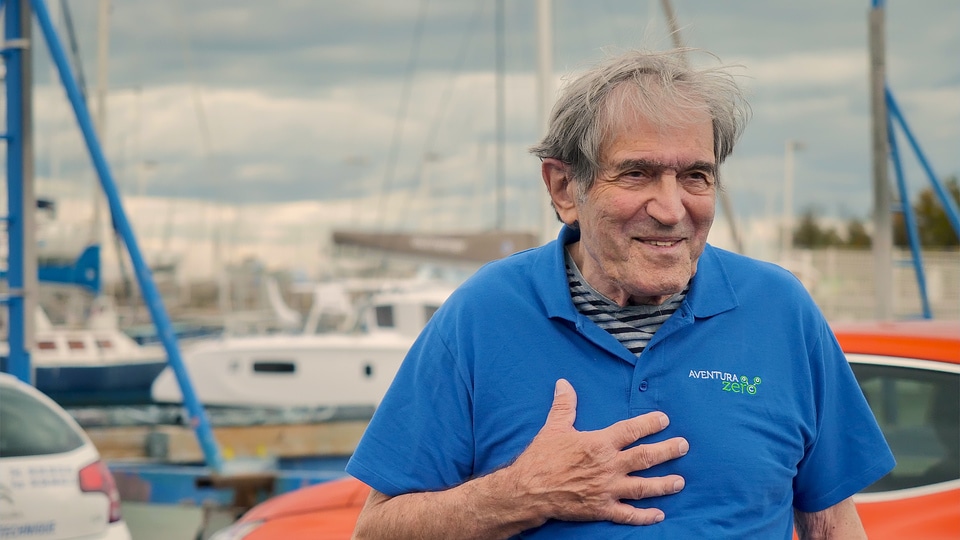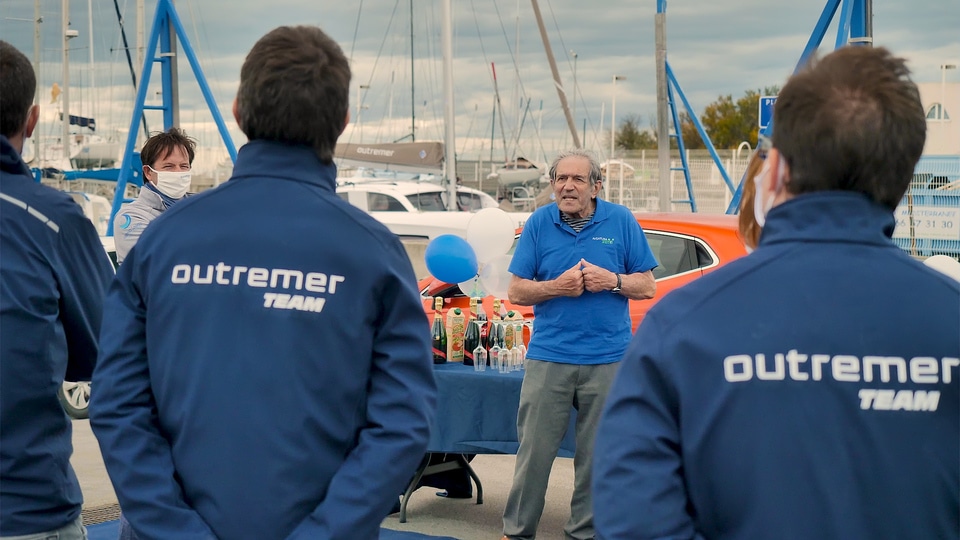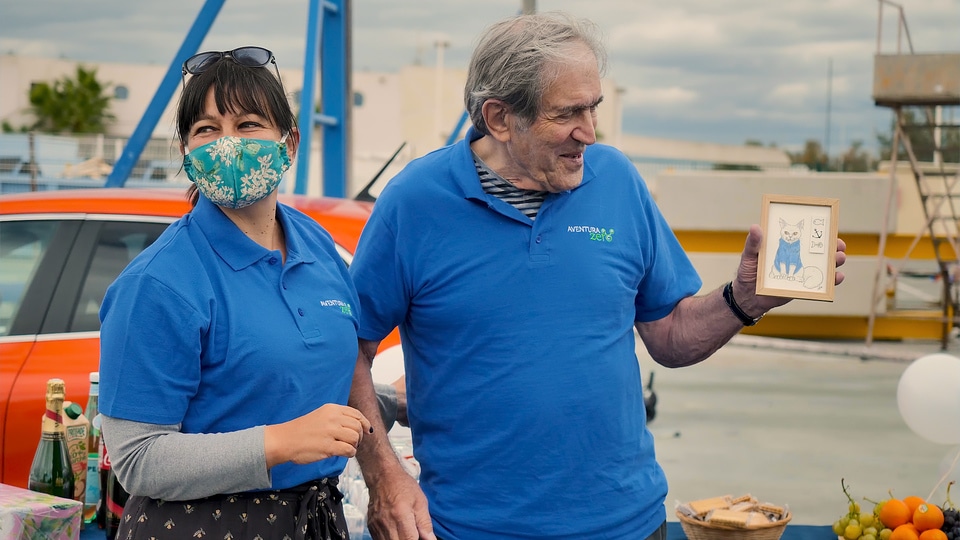 Why choose to build this prototype with Jimmy Cornell?
We share a more eco-responsible vision of the nautical world with Jimmy Cornell and it is only natural that we headed towards a joint project to develop the first fully electric Outremer.
The aim of the 4.zero project is to achieve a balance in energy consumption. To do this, we have planned a solar panel and hydrogenation pair, and the 4.zero is currently testing the effectiveness of this system before officially marketing the new model in 2021.
Continue navigation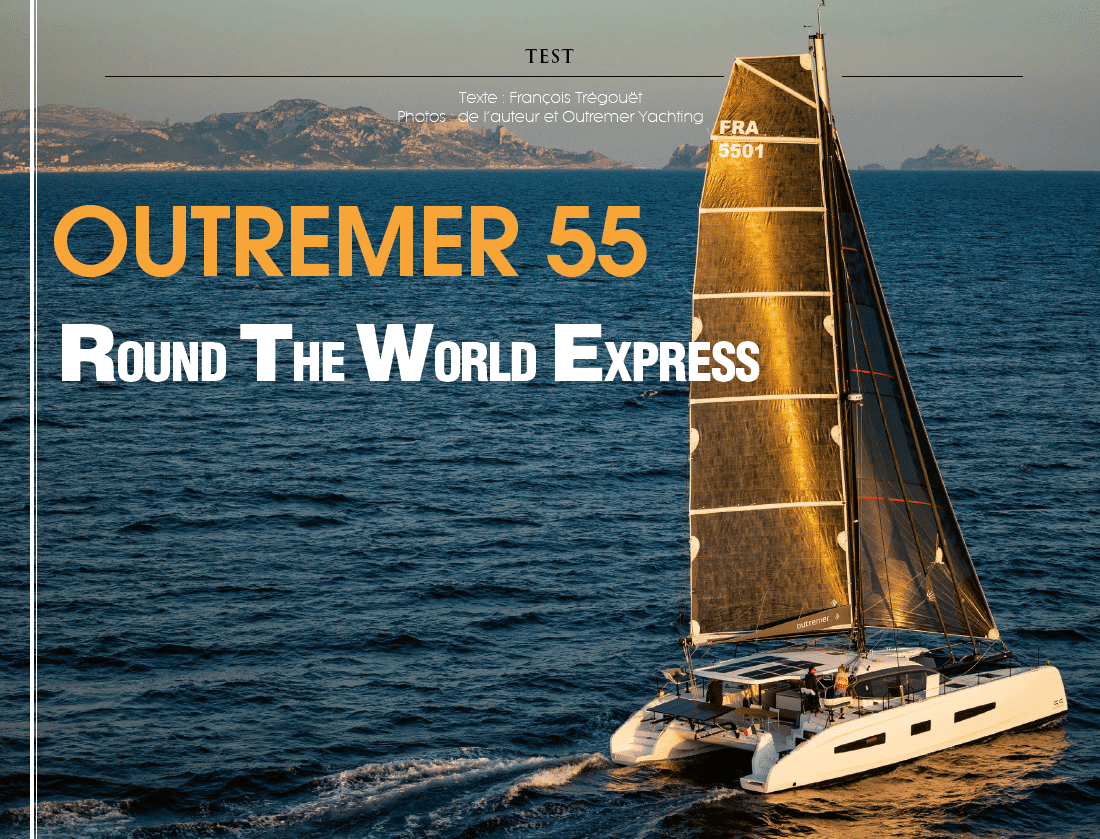 23 April, 2021
Outremer 55: 10/10 on the first sea trials!
You might have noticed, our new Outremer 55 is undergoing a number of sea trials and despite these challenging times, the 55' continues to attract the media's attention. Nearby the French Frioul Islands and along the Spanish coast, she passed the first journalists' sea trials with glowing results.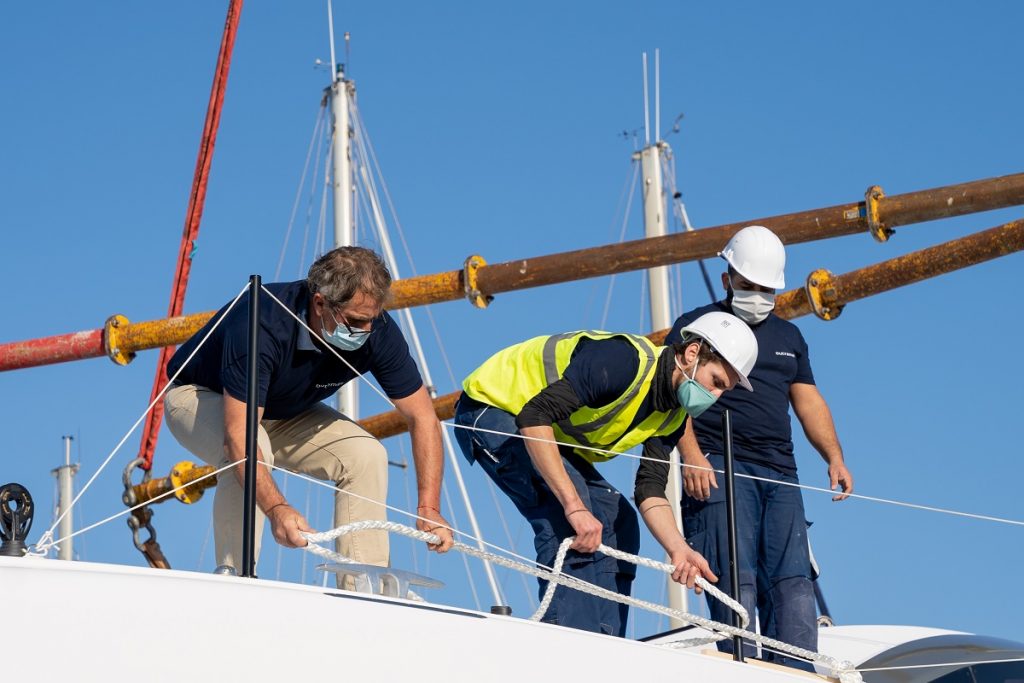 19 March, 2020
Impact of Covid-19
In this exceptional health context, the various entities of the Grand Large Yachting group are fully mobilized to get through this crisis and minimize its consequences for all.