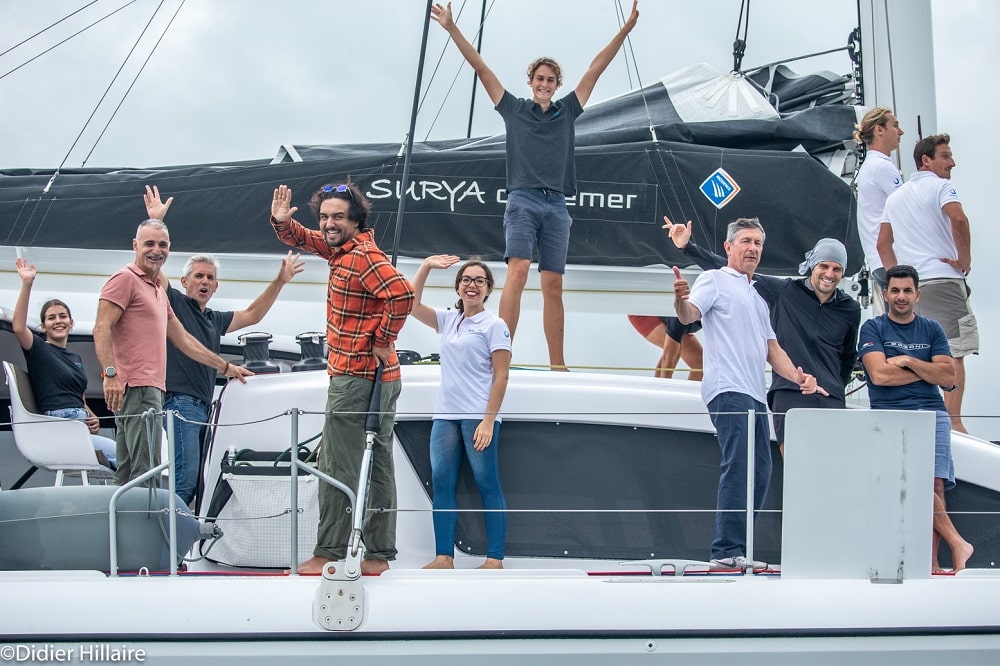 Over 130 participants of 22 different nationalities and 18 boats got together for Outremer Week Fall 21 and Sailing Days, from September 18 to 24… An absolute record this year with a growing Outremer community!
This was a unique edition which ended with the celebration of the pre-departure of the 1st Grand Large Yachting World Odyssey, during which the joy of sailing all together was palpable.
What did this Outremer Week Fall 21 edition consist of?
An unprecedented number of sessions: 75 theoretical and practical training sessions, on land (at the Palais des Congrès and at the Mercure hotel in La Grande-Motte) and at sea on board an Outremer, in English and French

Sessions at sea specifically dedicated to women – Ladies Only – to train without the stress of one's spouse, under the instruction of yachtswoman Nikki Henderson -> whose fascinating blog articles are worth the read,

click here!

5 round tables hosted by our partners such as Lizmer, Incidences, and Predict Wind, as well as a round table specifically dedicated to eco-friendly sailing
Curious to find out more about this unique week of training? Click here.
Experience the event as if you were there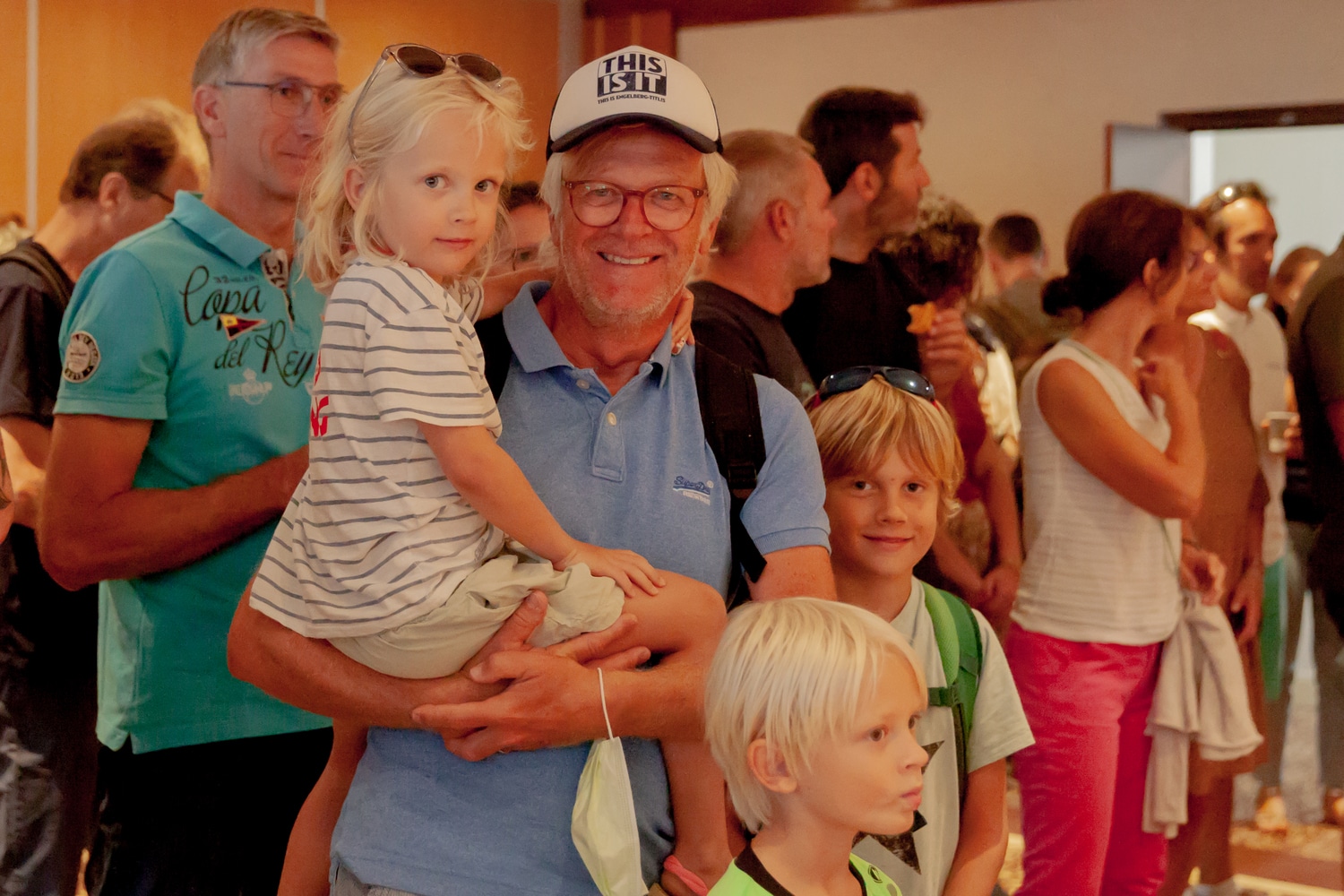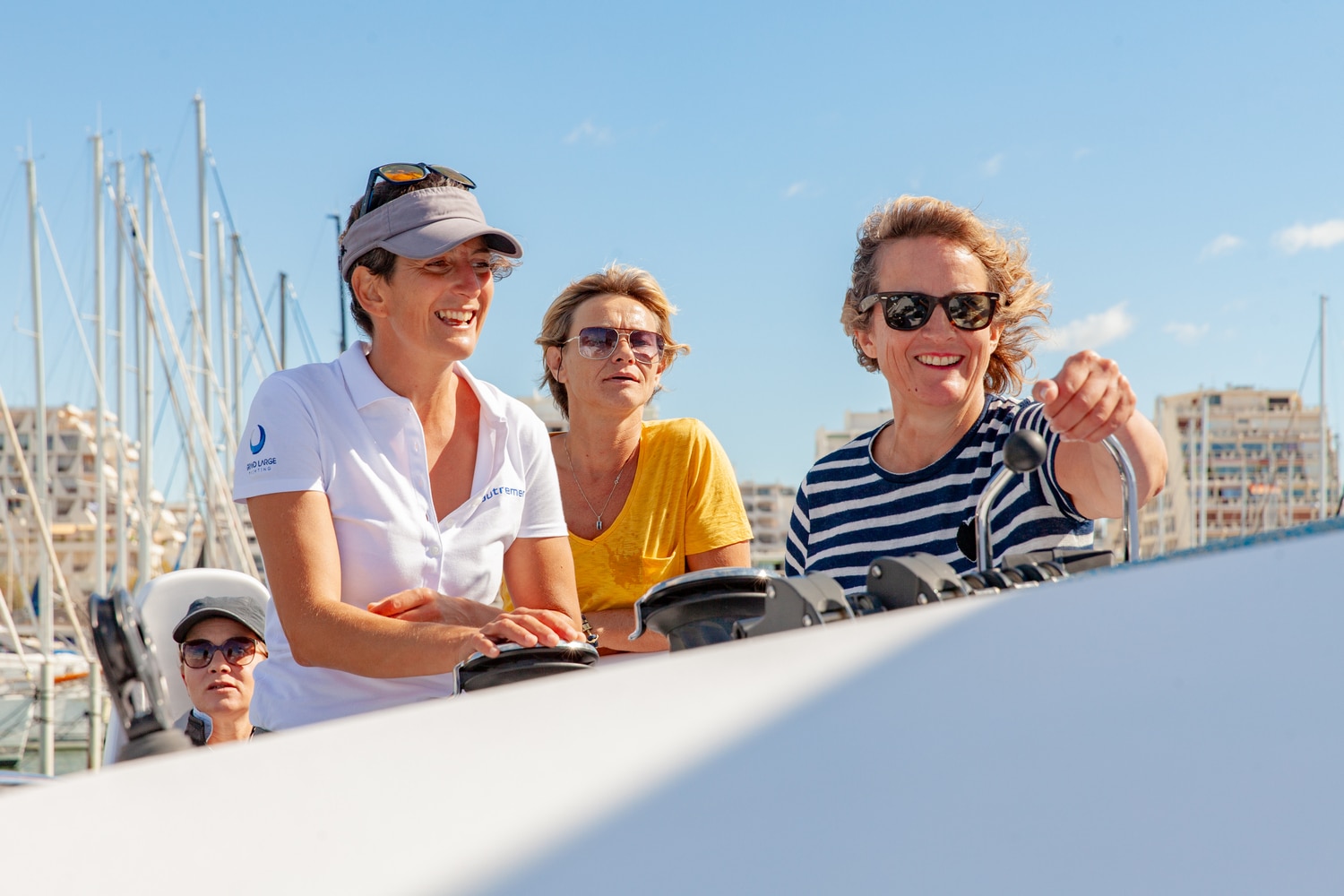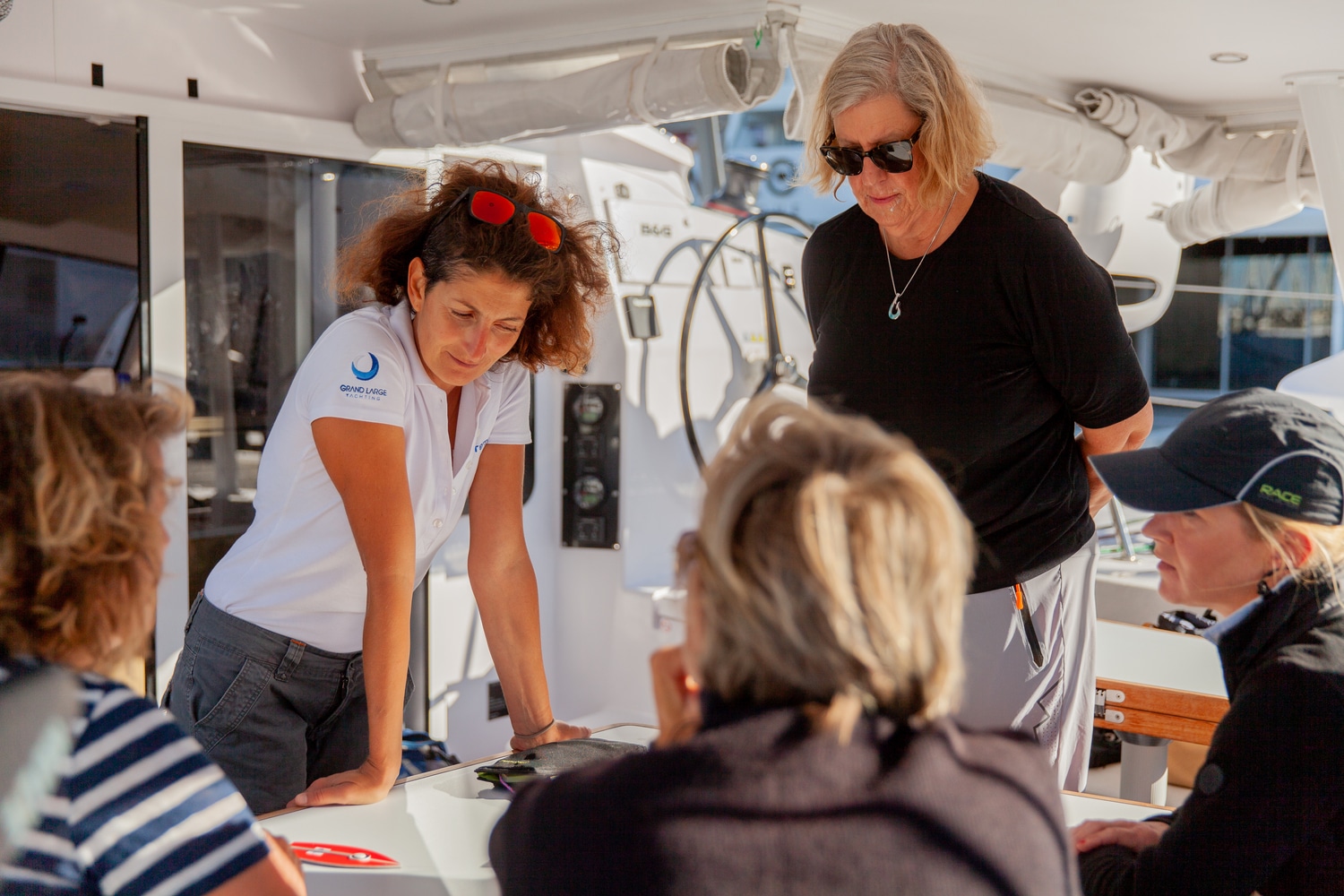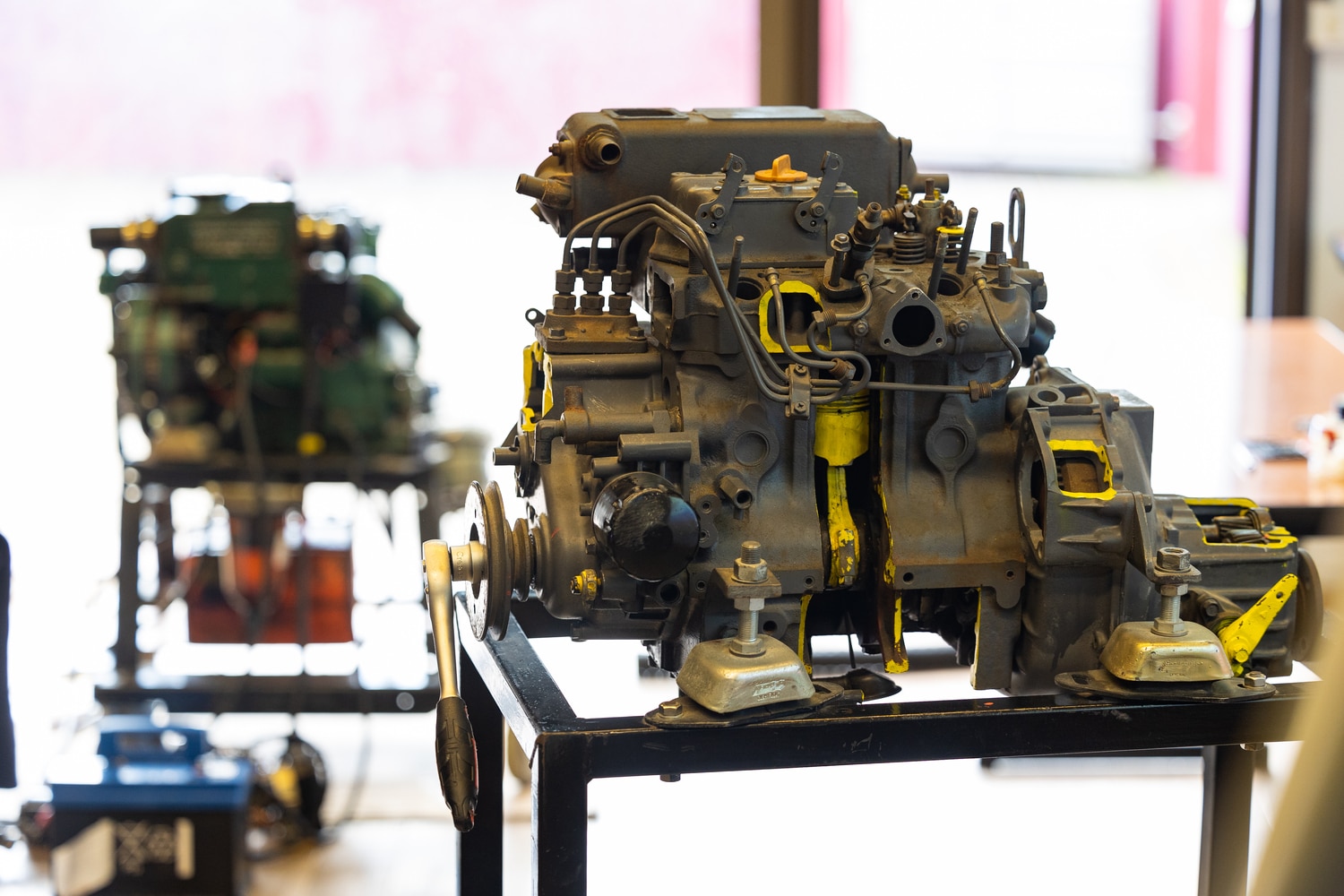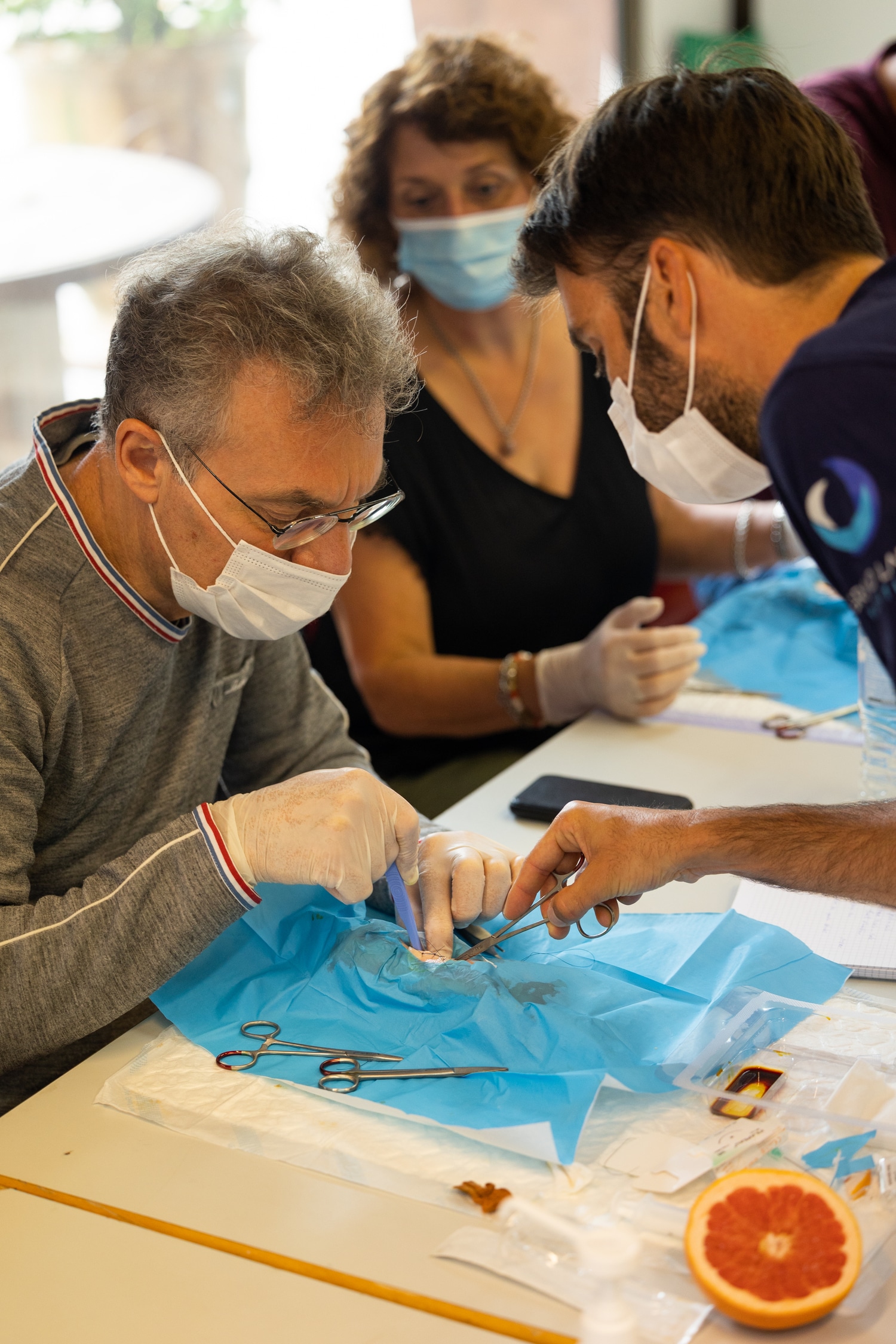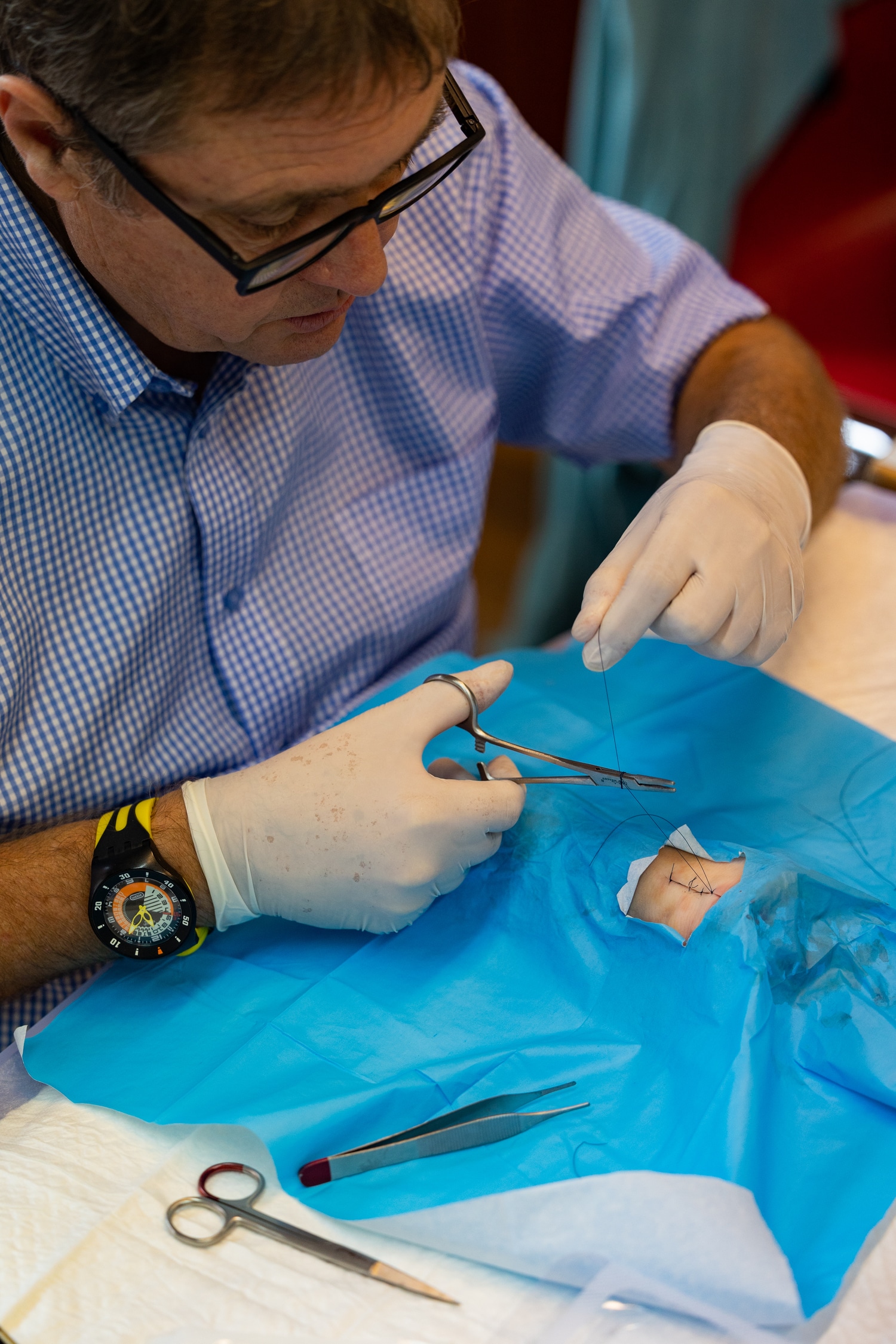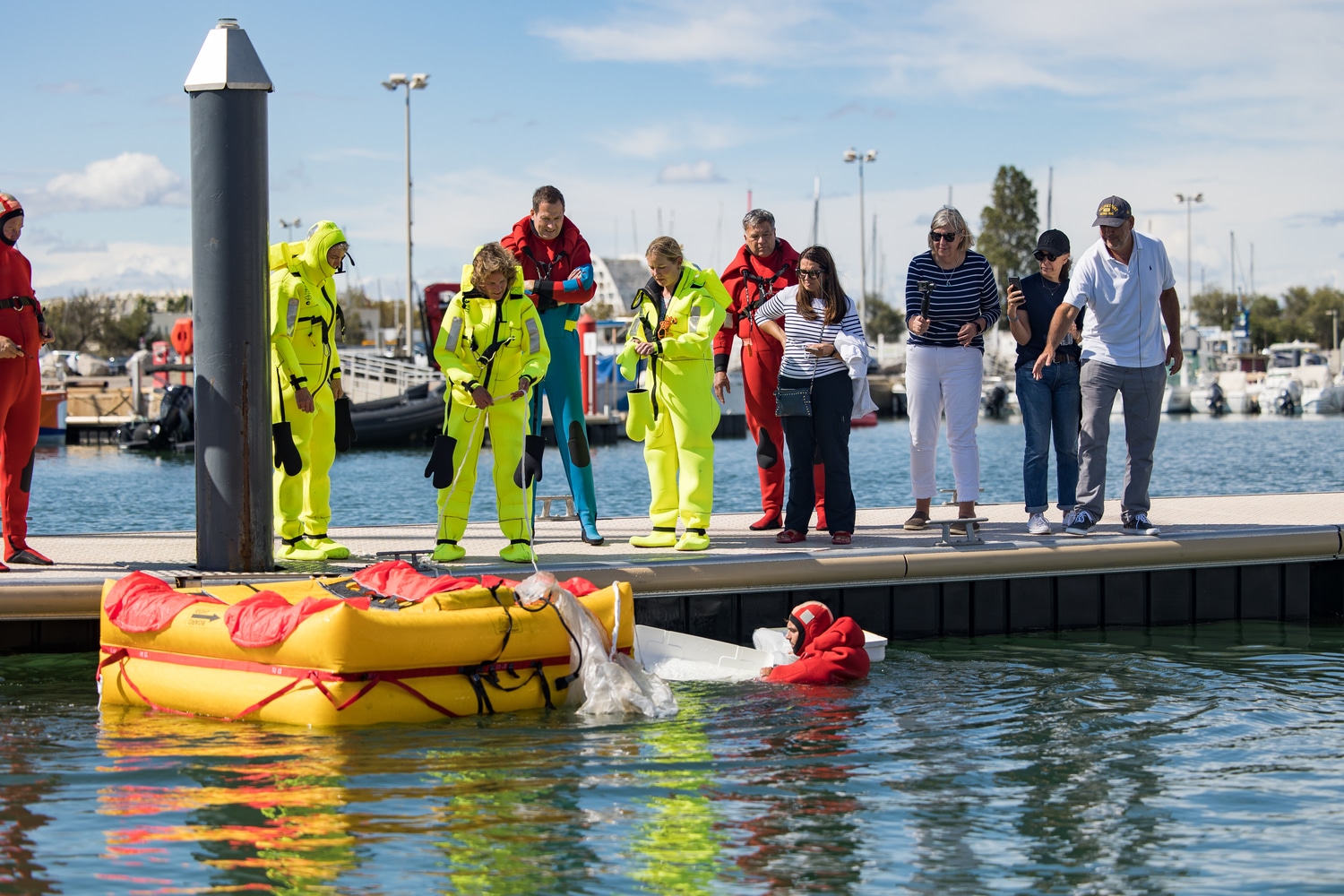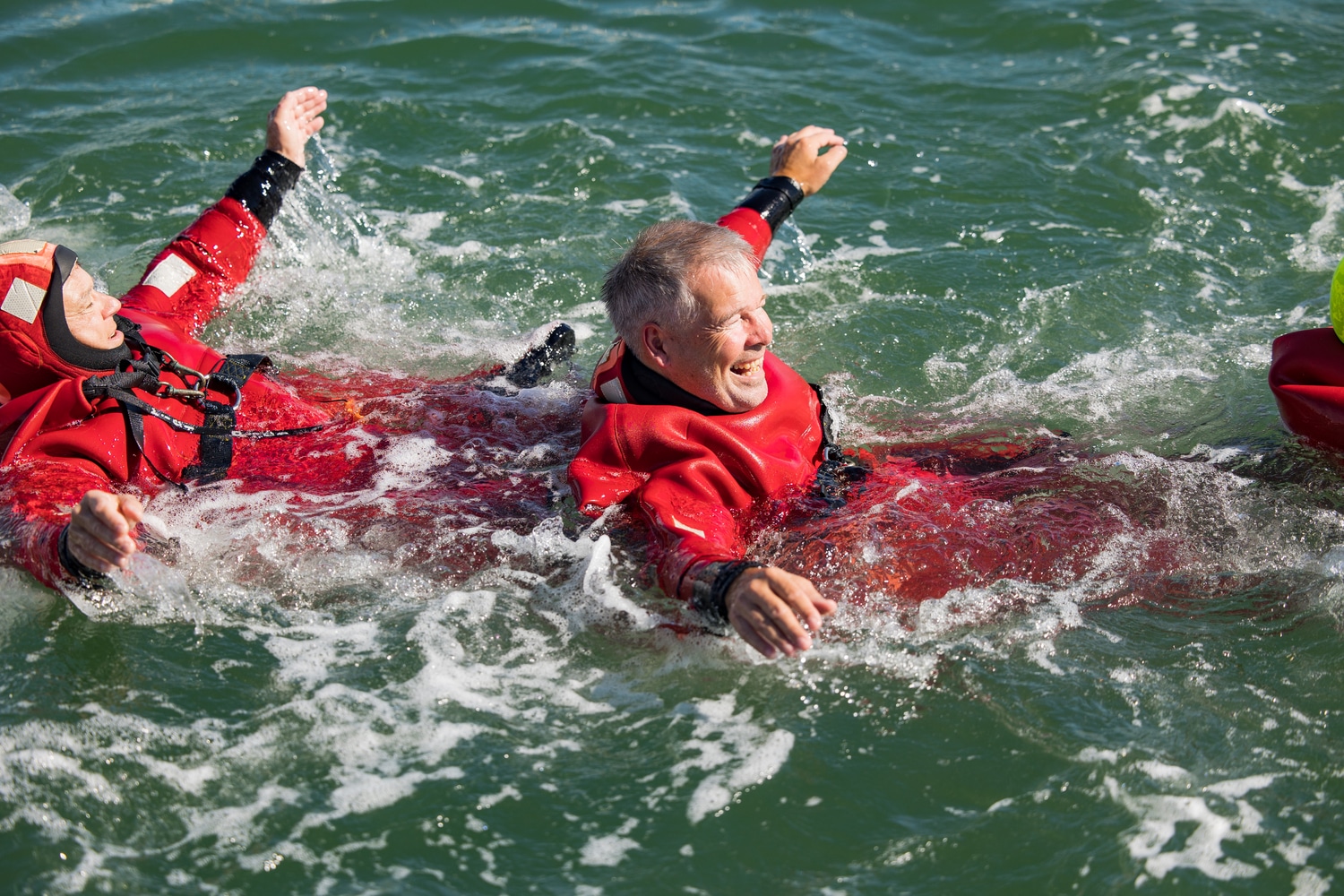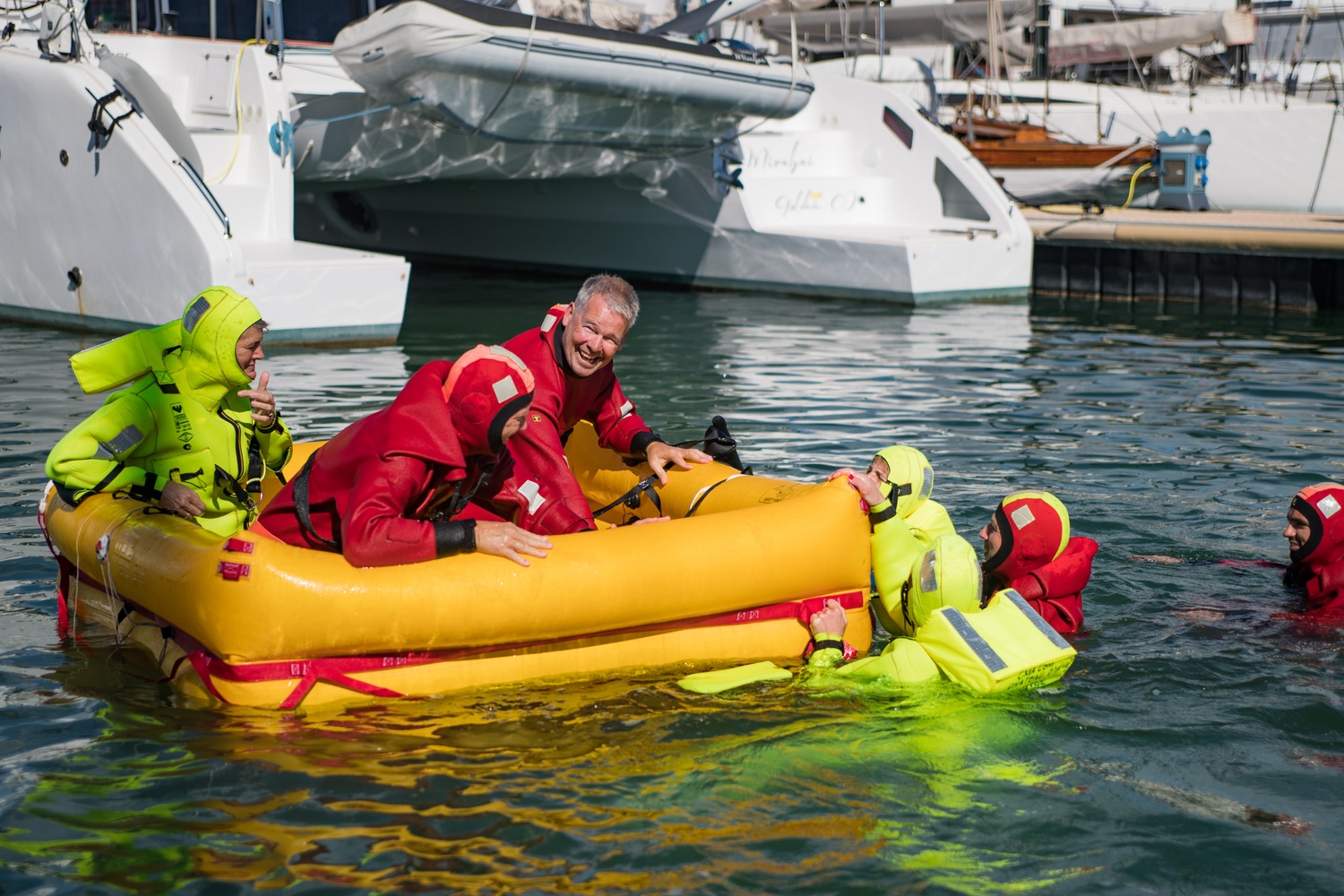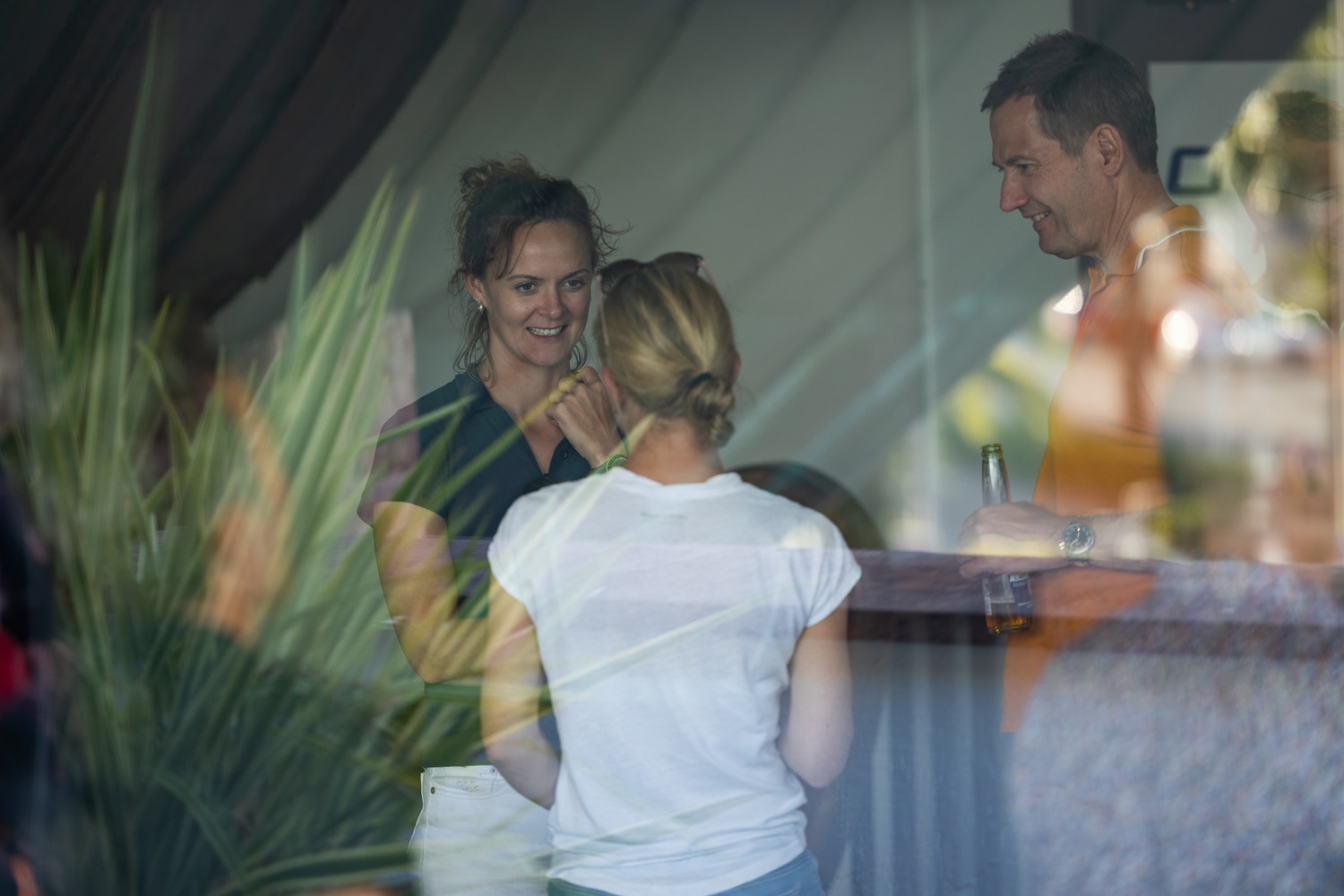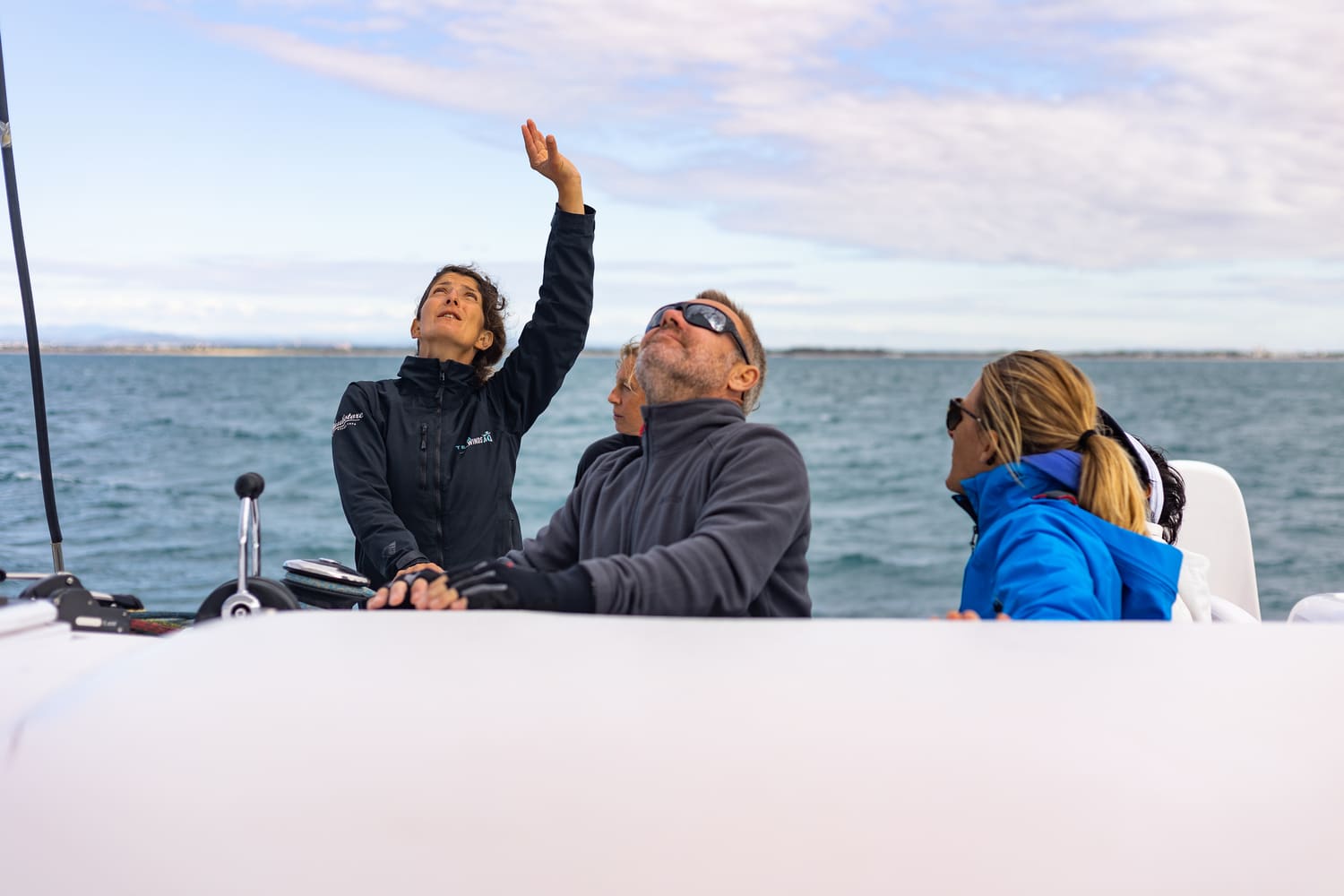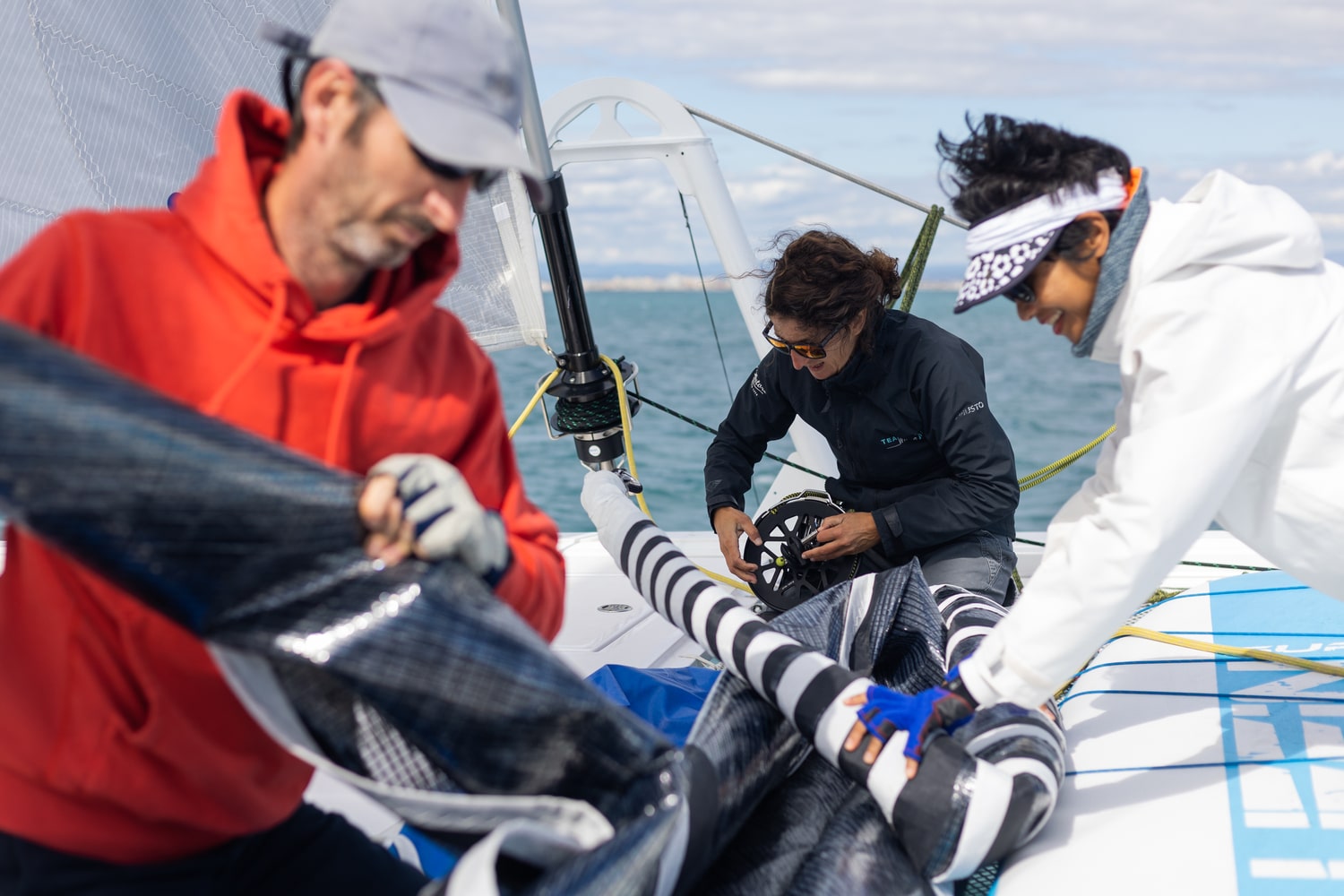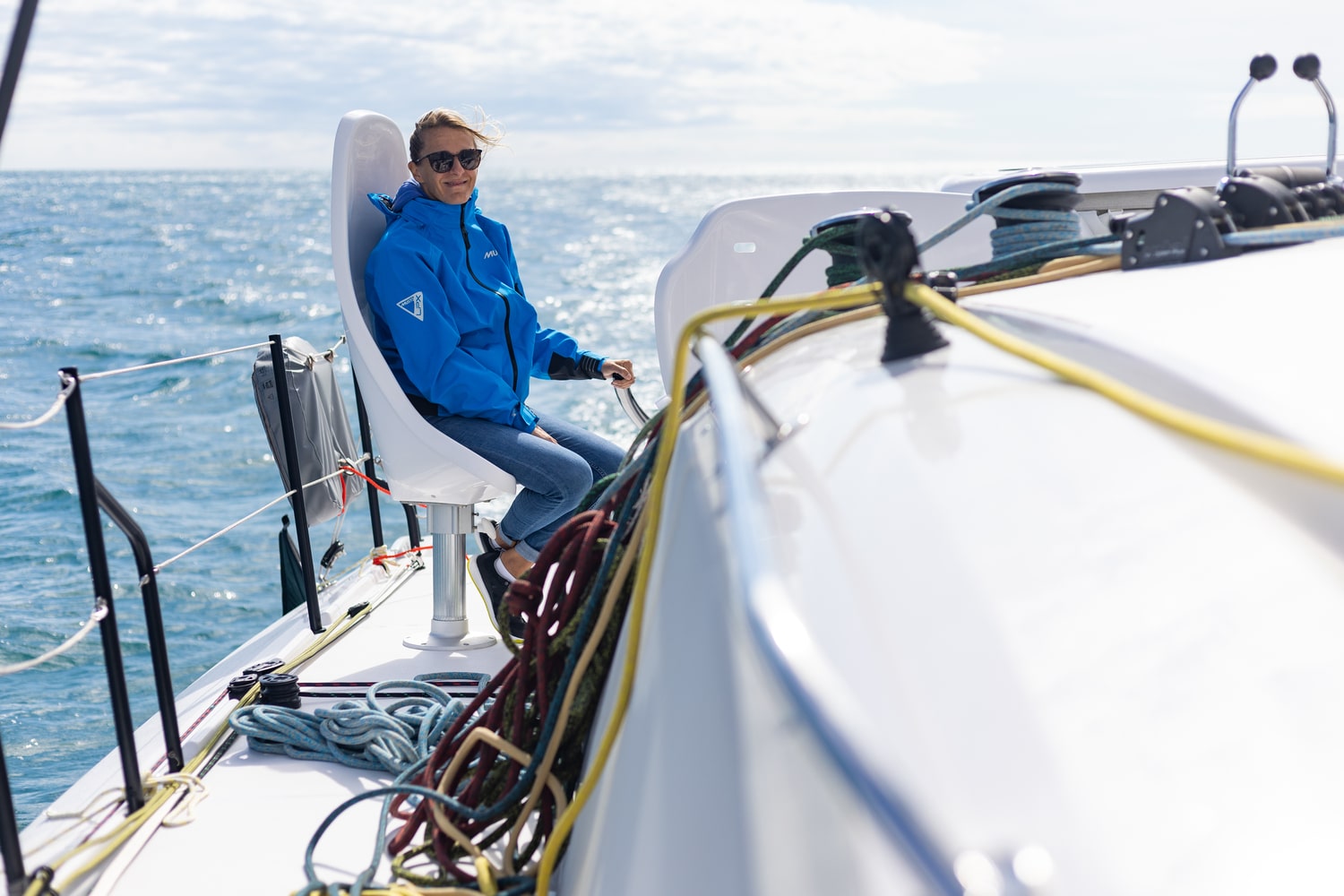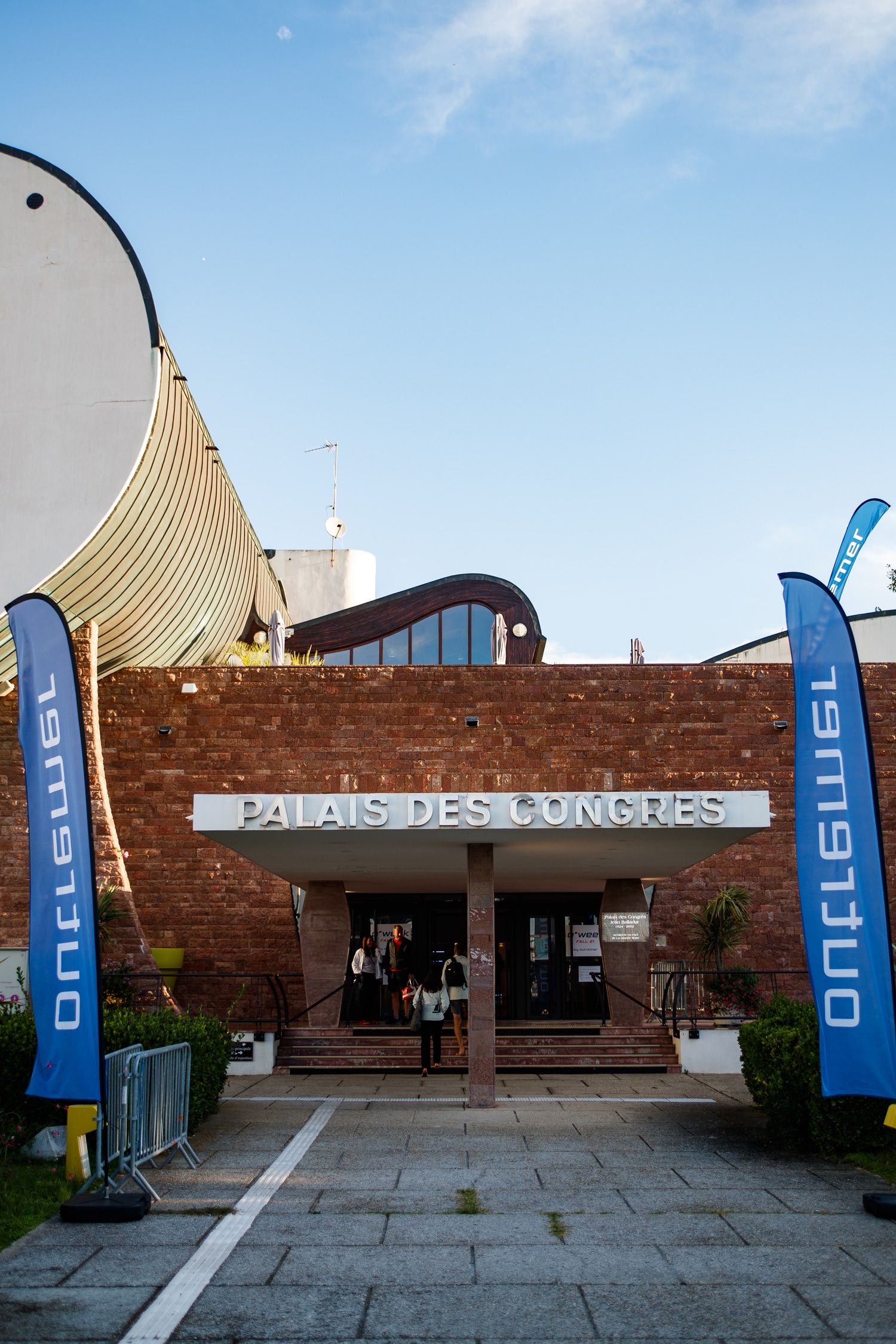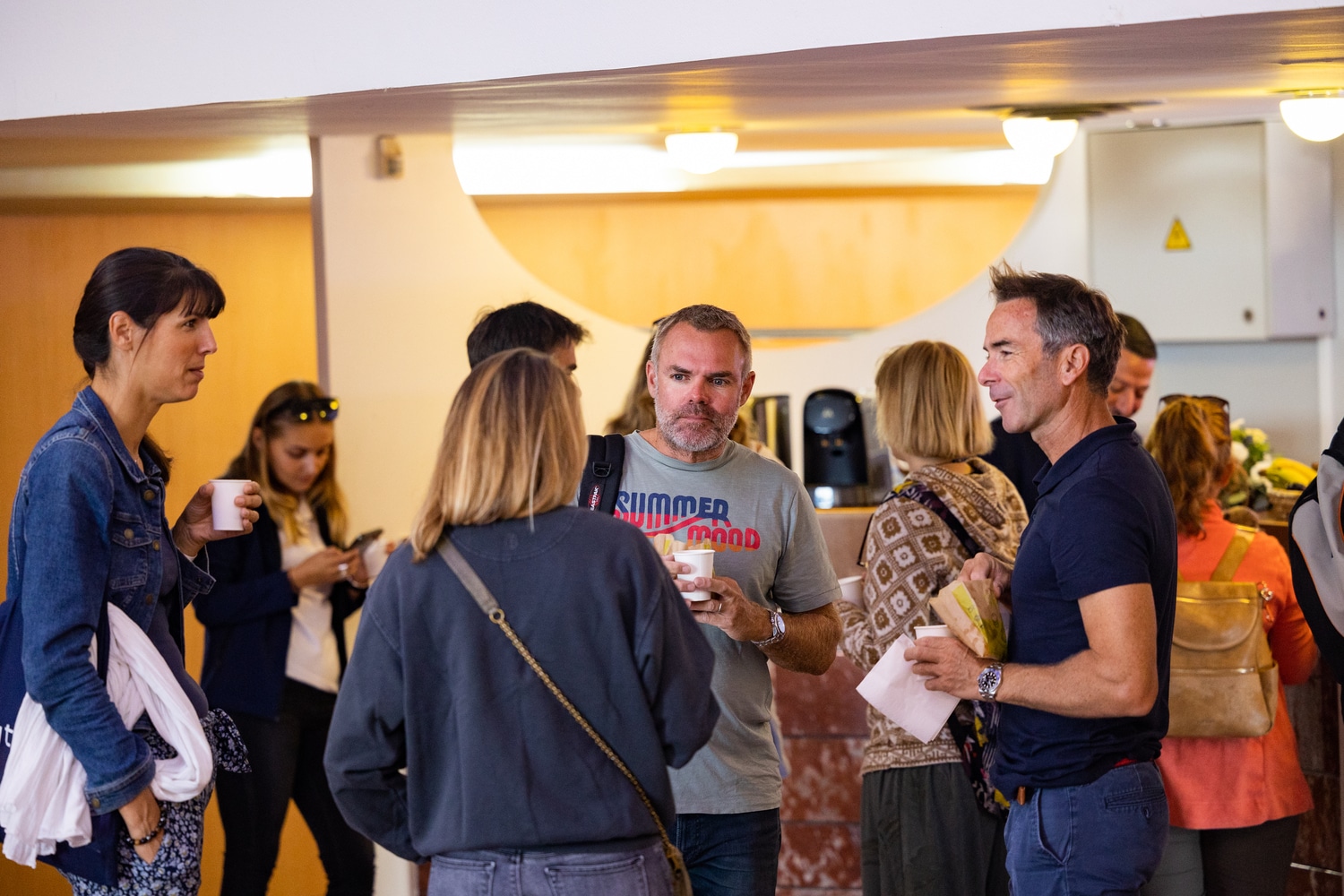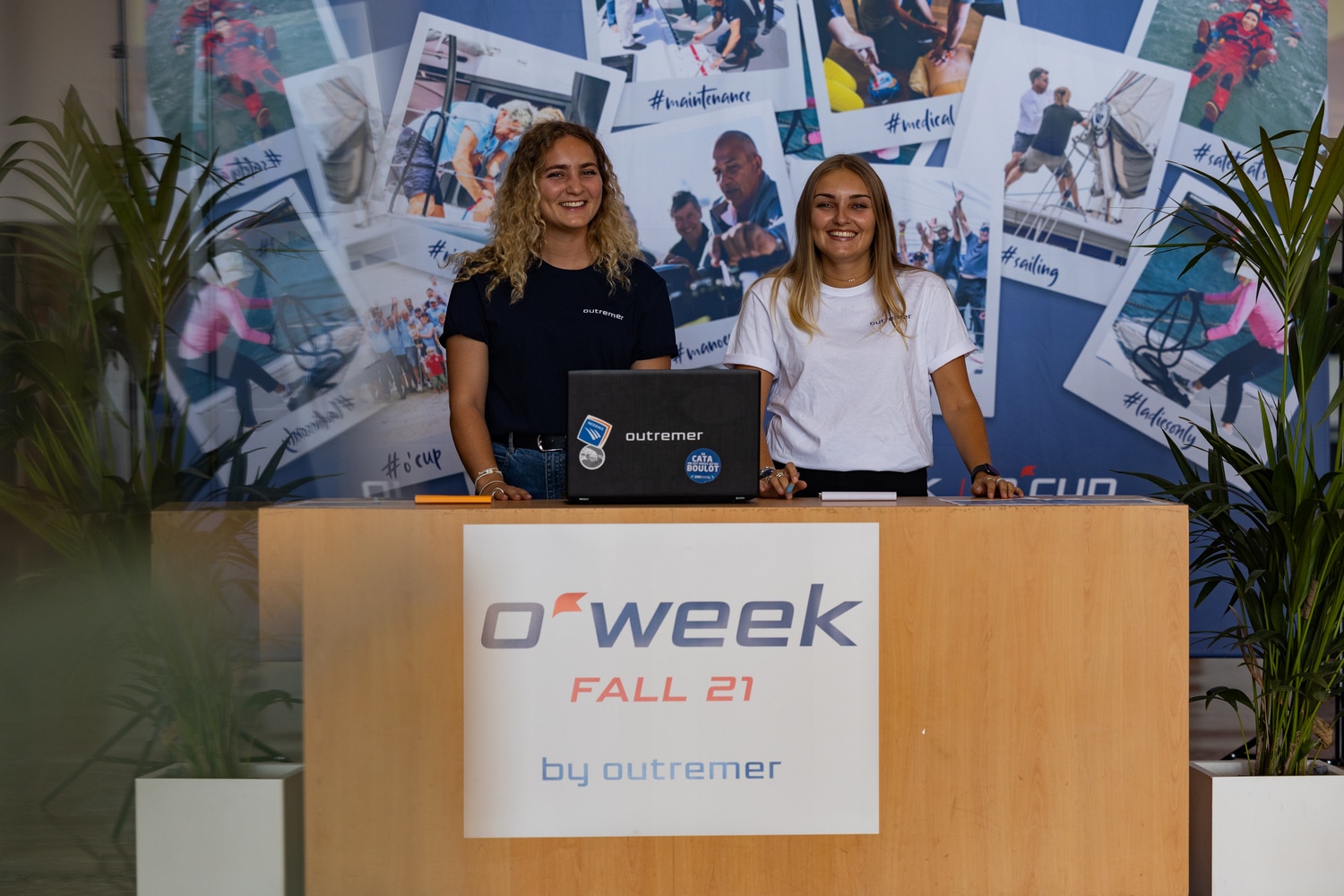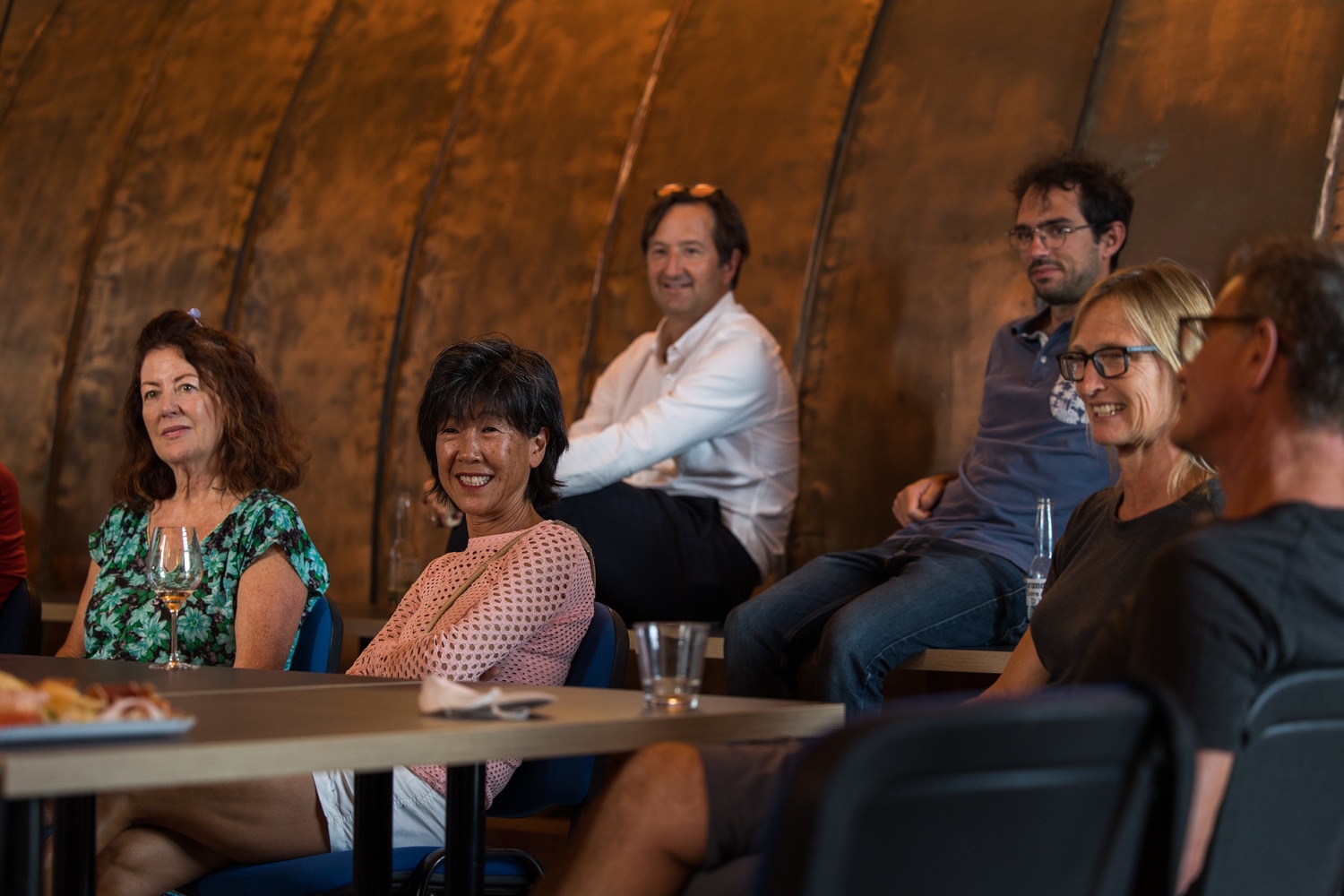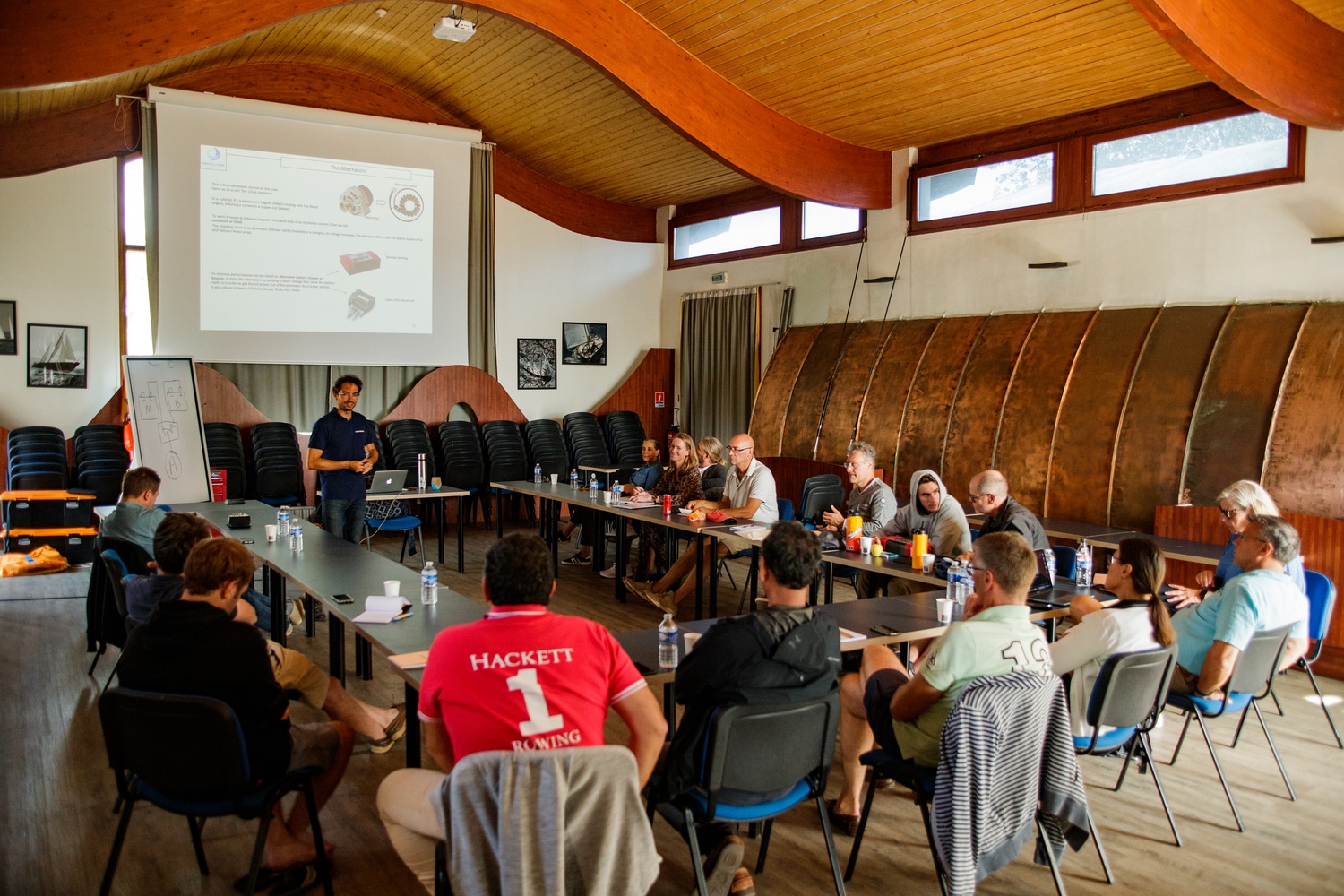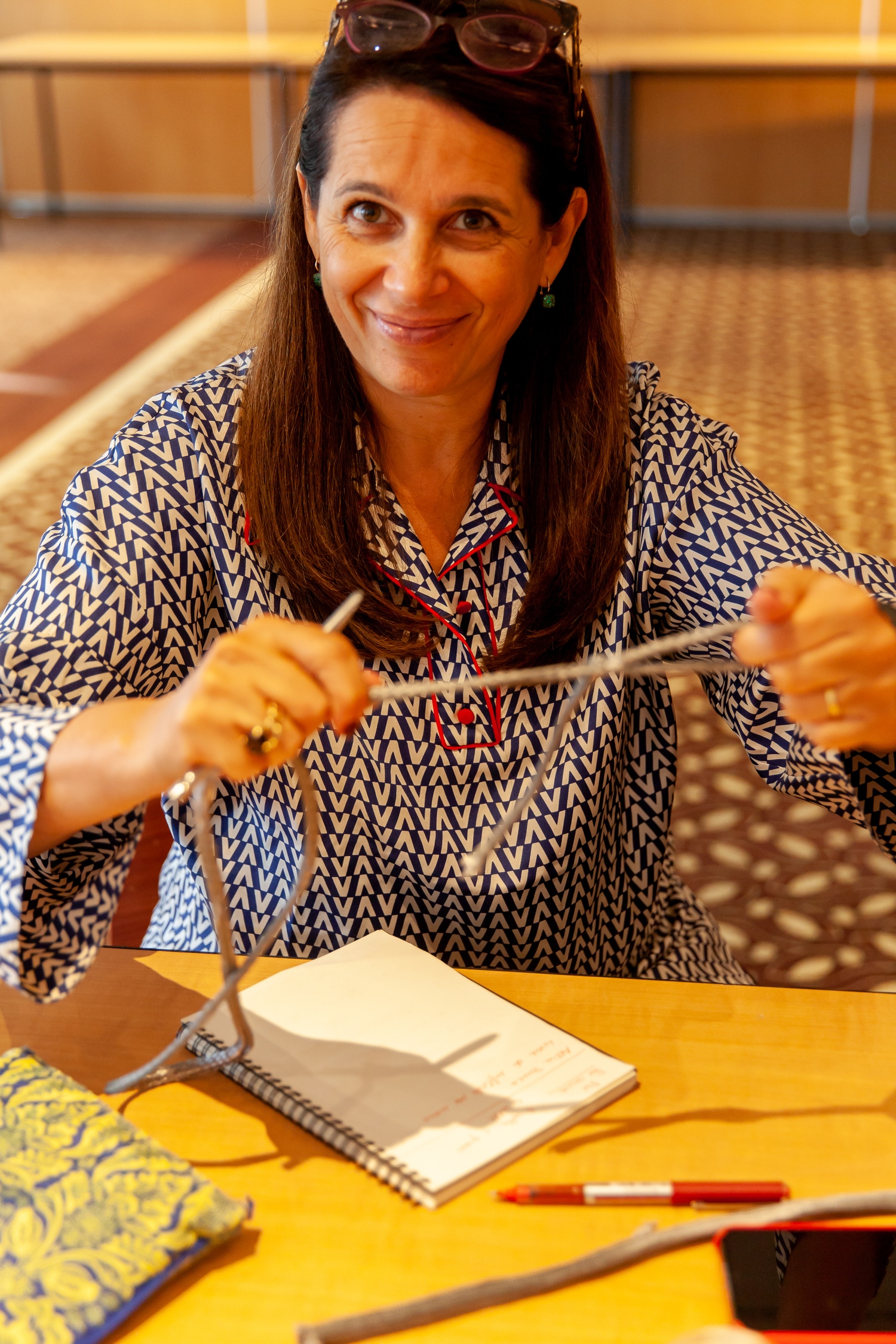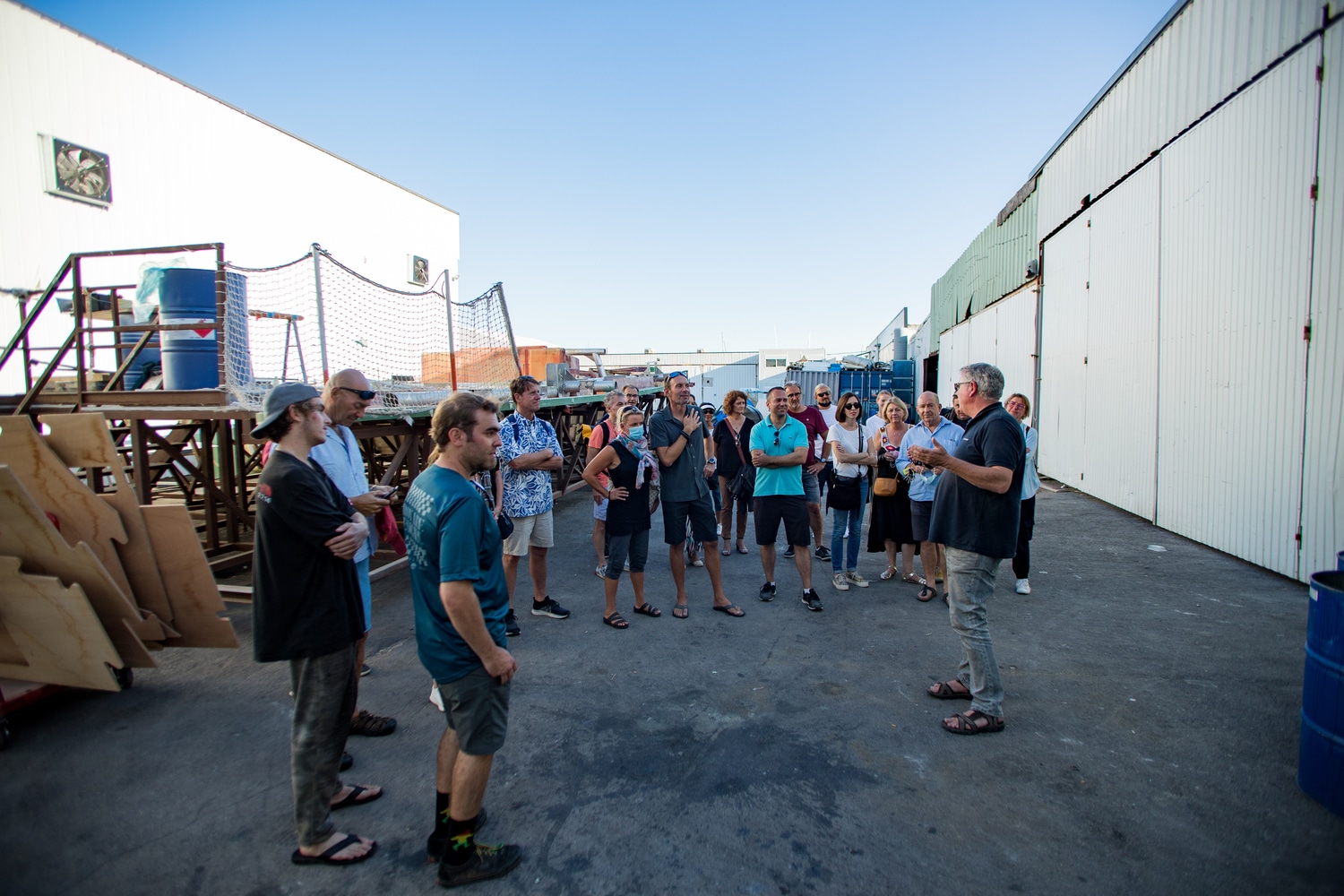 To close this studious but fun week, many participants stayed on to take part in Sailing Days. It was a fun way to bring together our future owners with those who already own an Outremer – Thank you all for participating! – and to celebrate the pre-departure of the Grand Large Yachting World Odyssey fleet with a festive evening at the chic La Grande Motte Yacht Club. With a view of the boats, of course.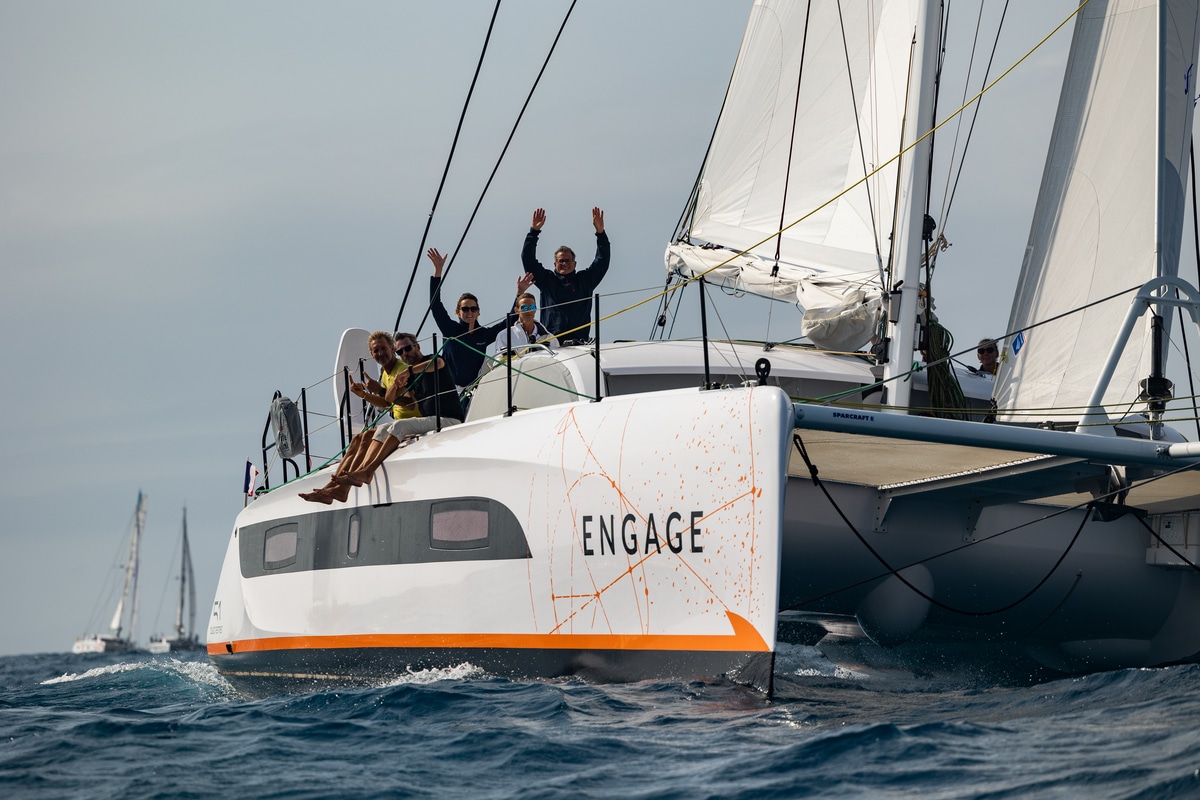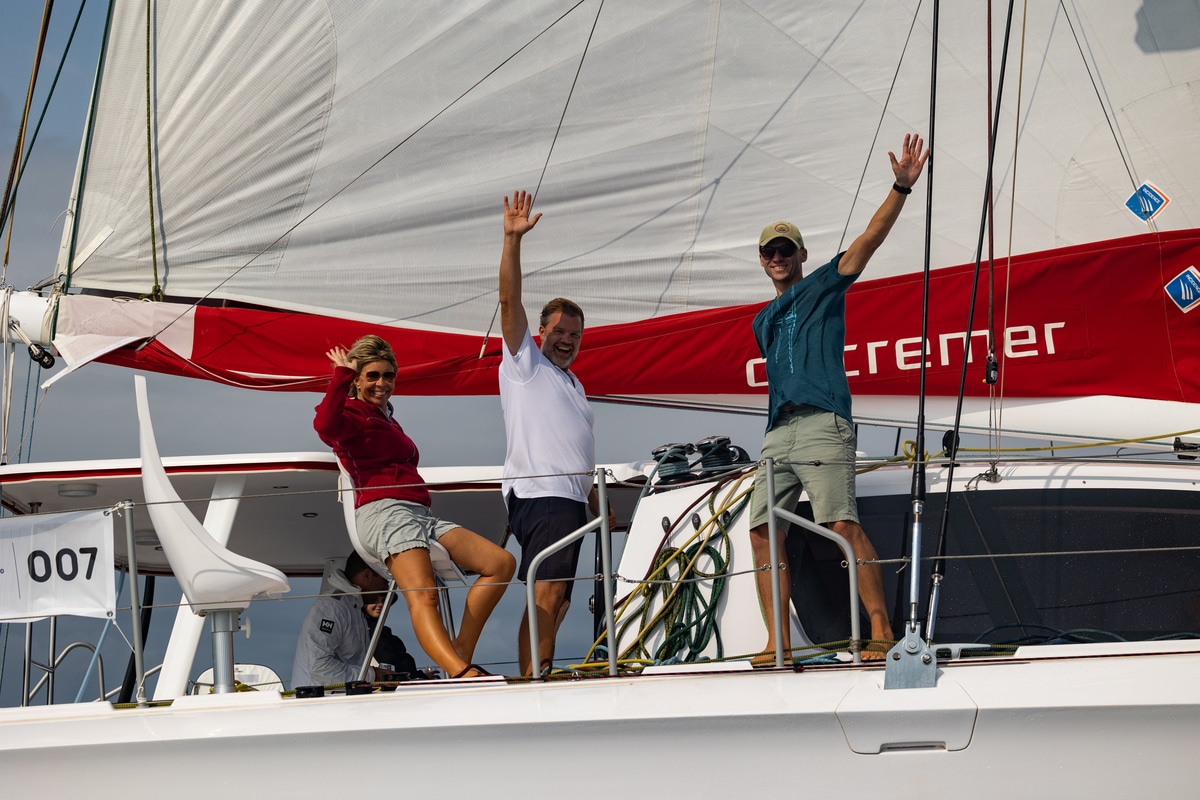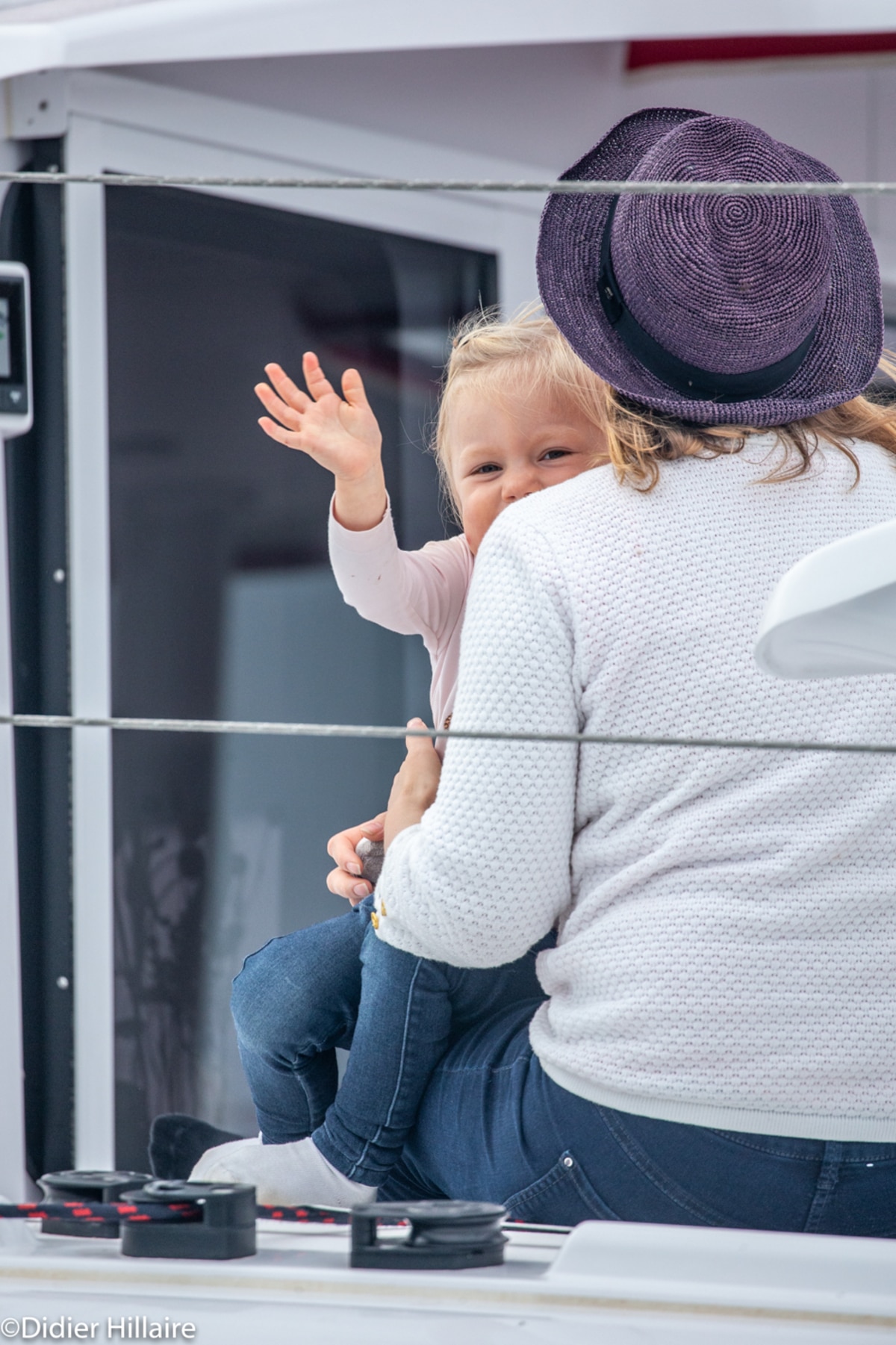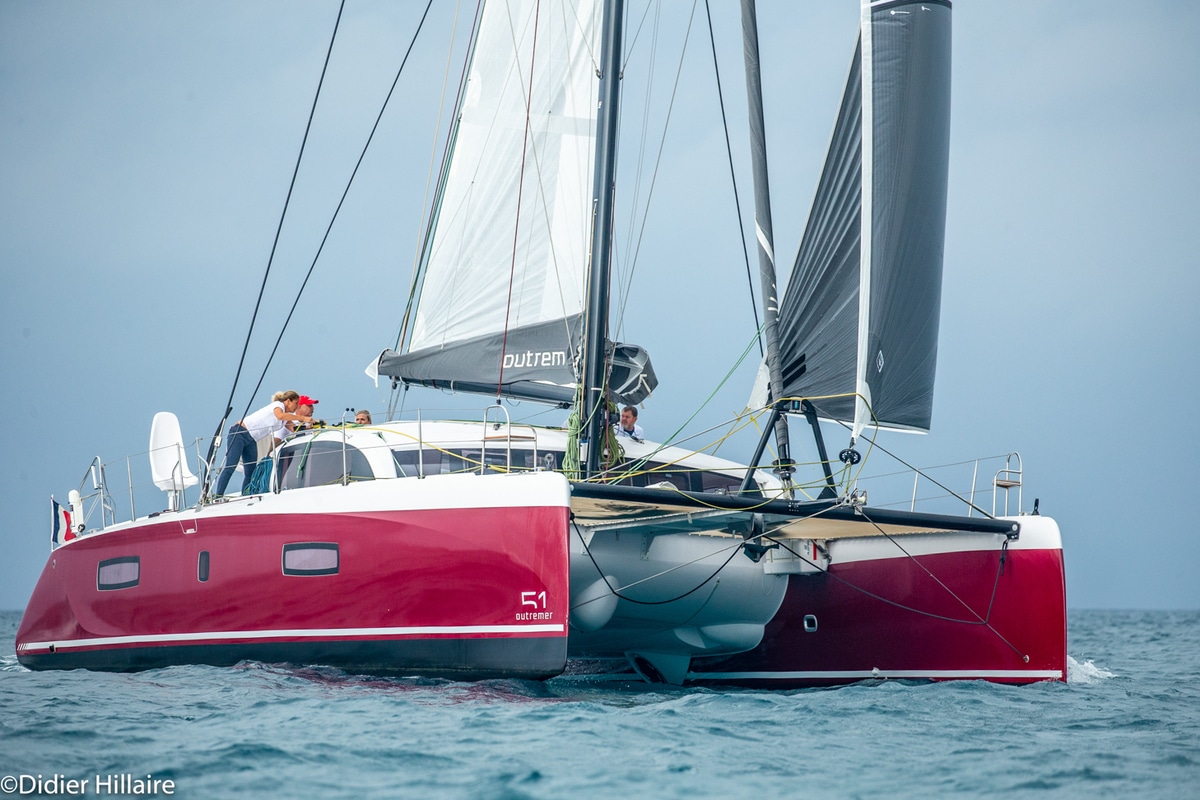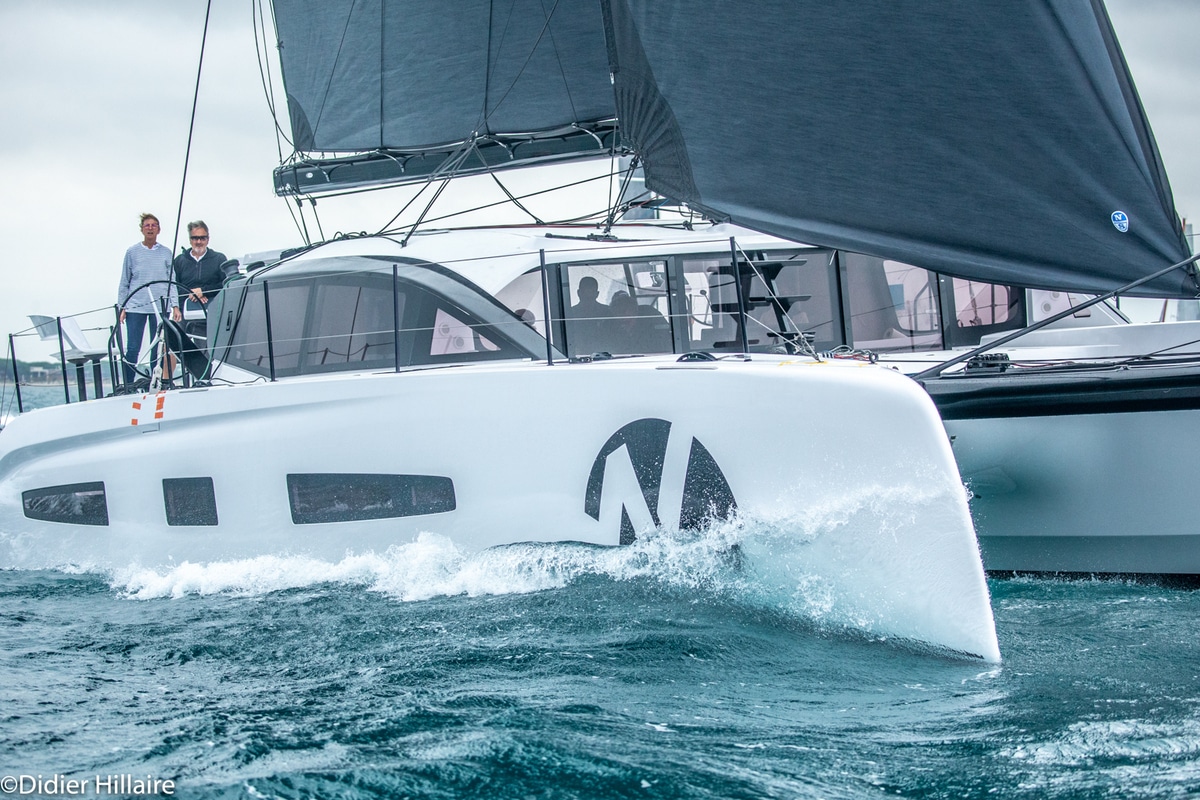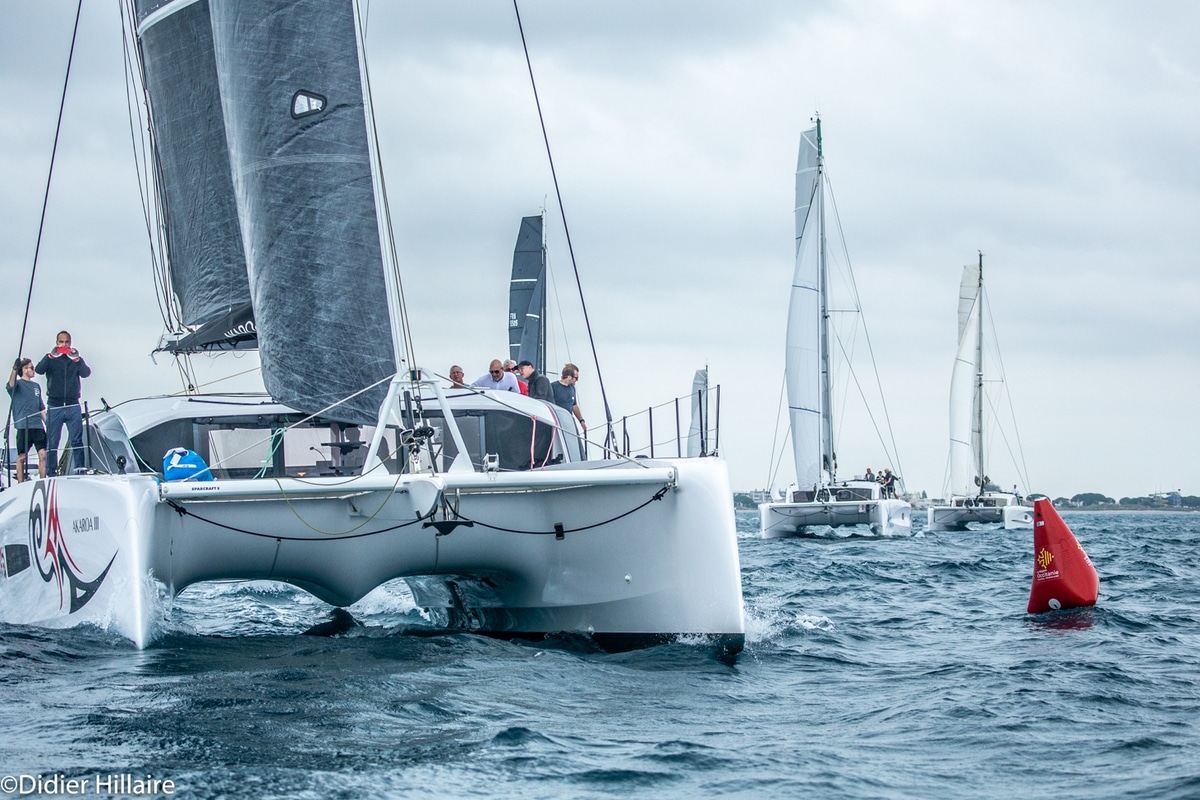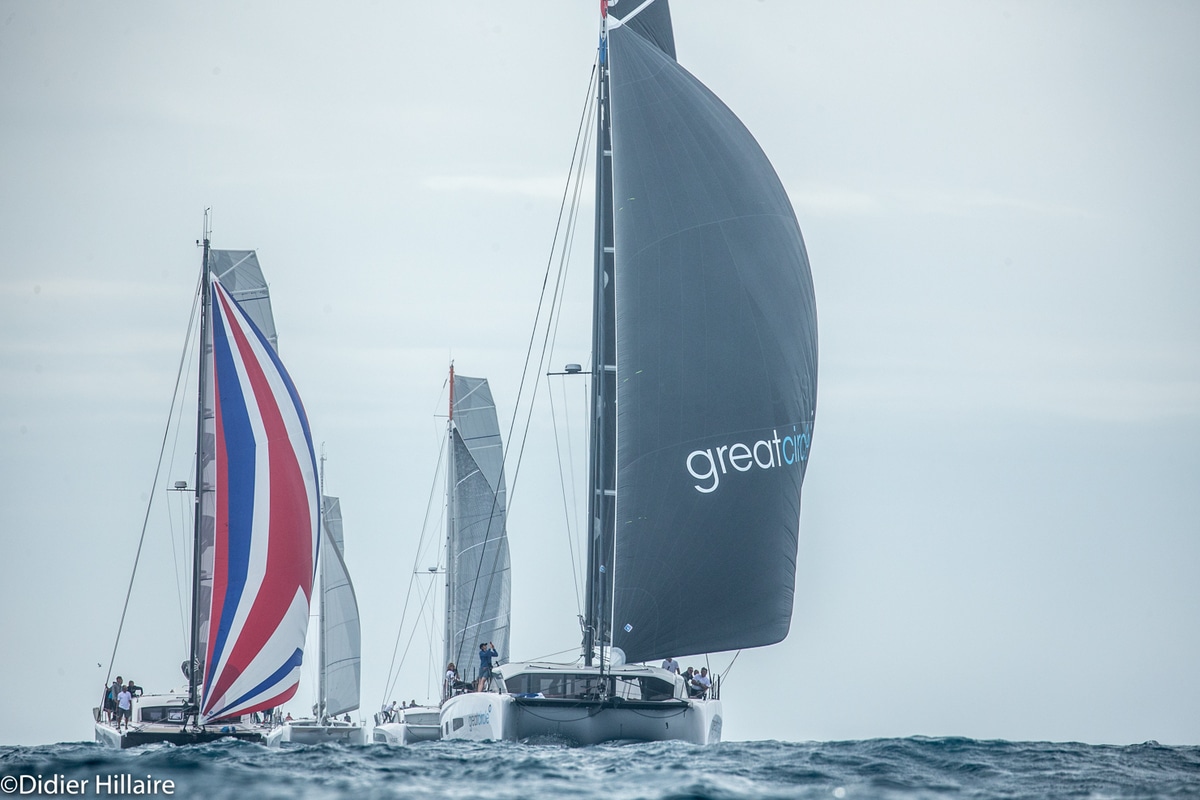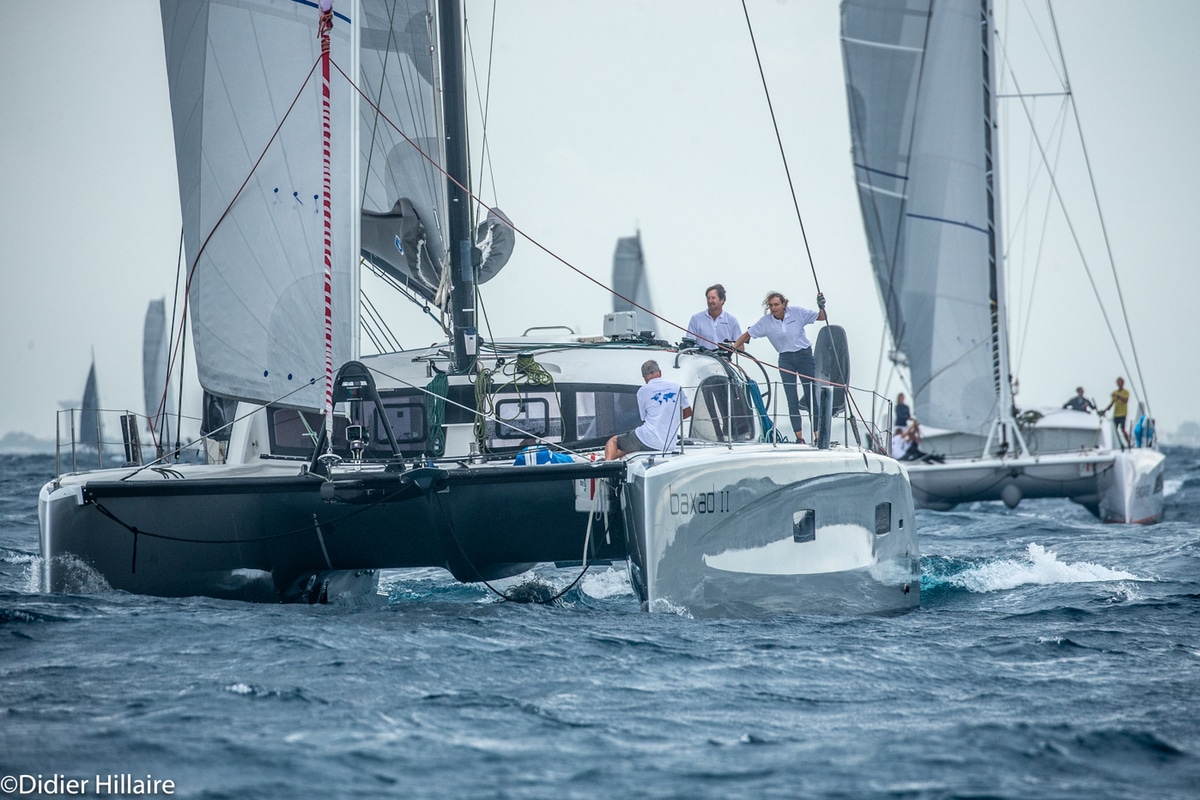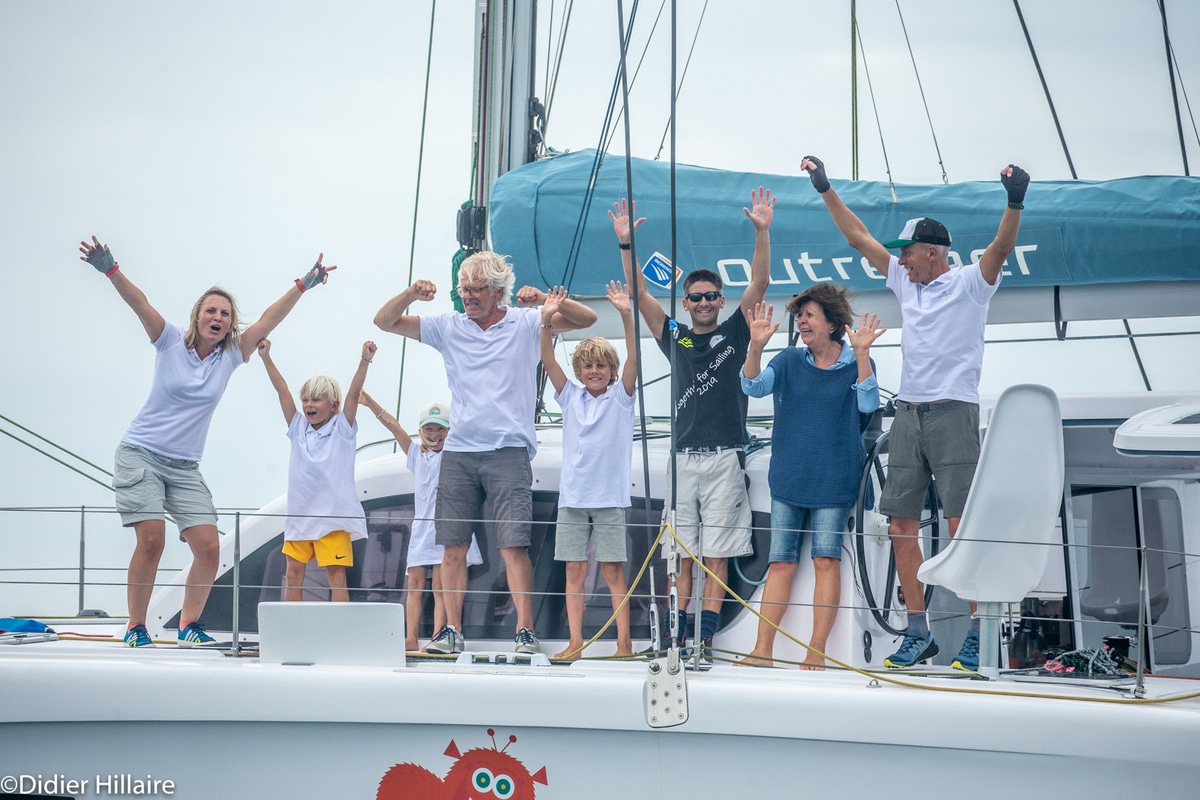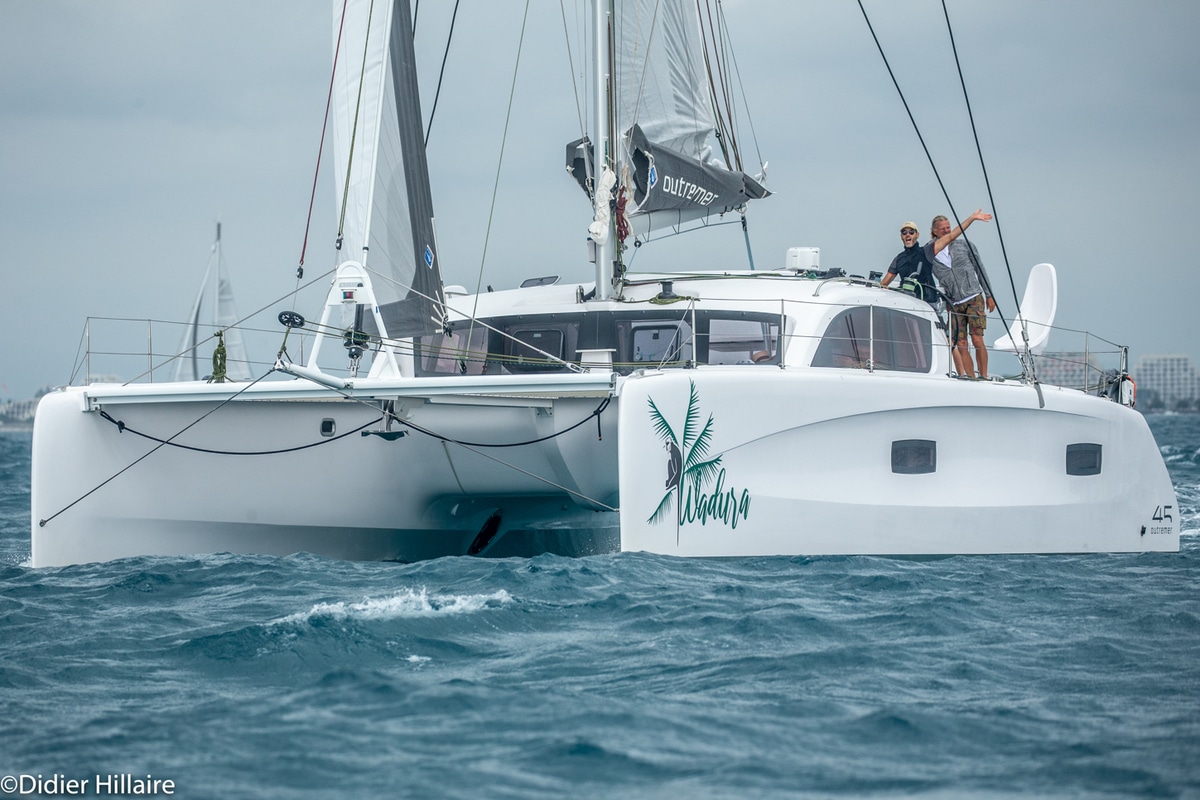 For the first time a photo contest was initiated to mark the event!
Congratulations to the crews of Great Circle, Wadura and Wild Things 2 for the 3 winning photos and a big thank you to the parent of an Outremer employee, for the incredible handmade trophy… which is now going to sail around the world with the Great Circle crew!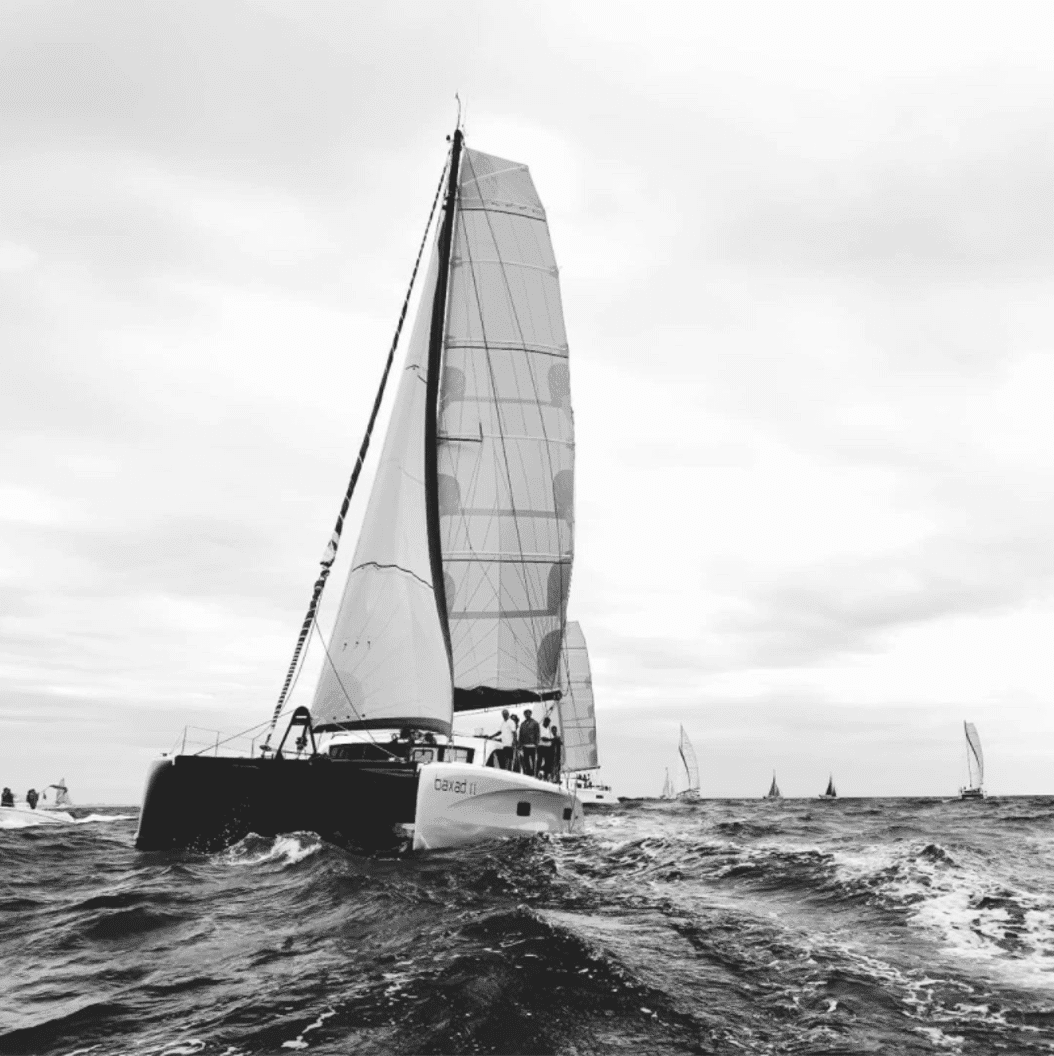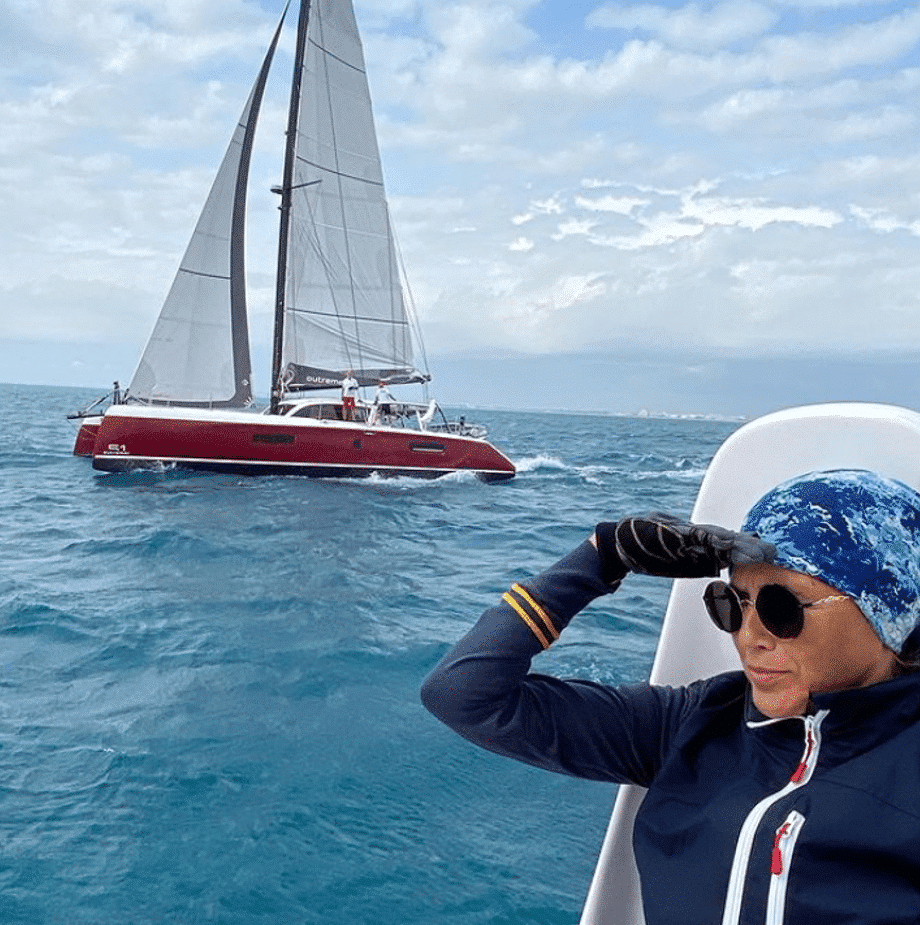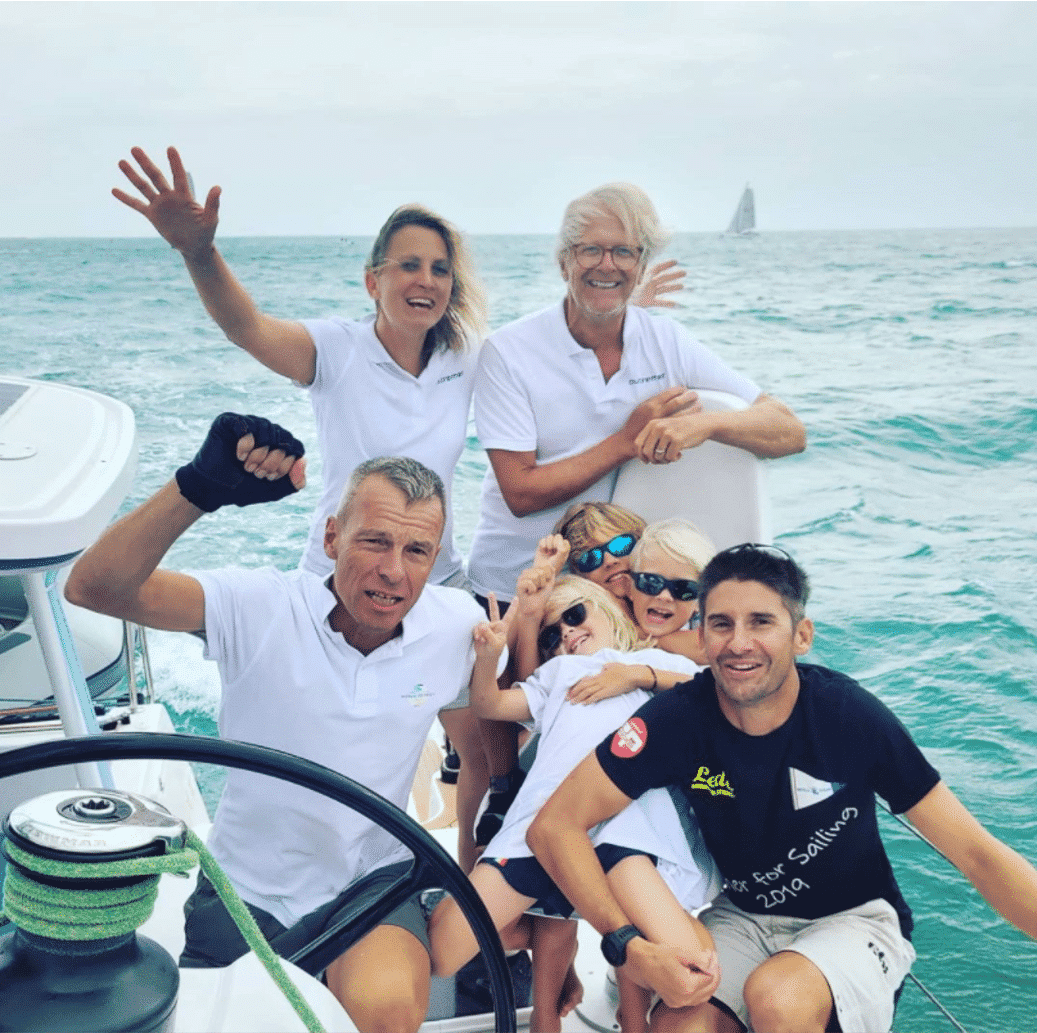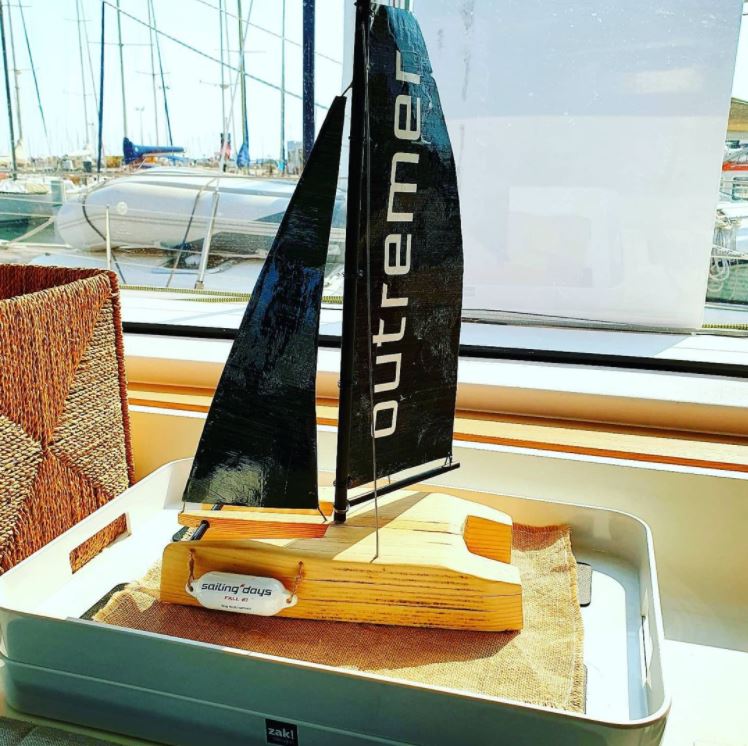 Thank you all for attending the event and to our teams for their hard work!
See you May 30th 2022 for the next edition.
Continue navigation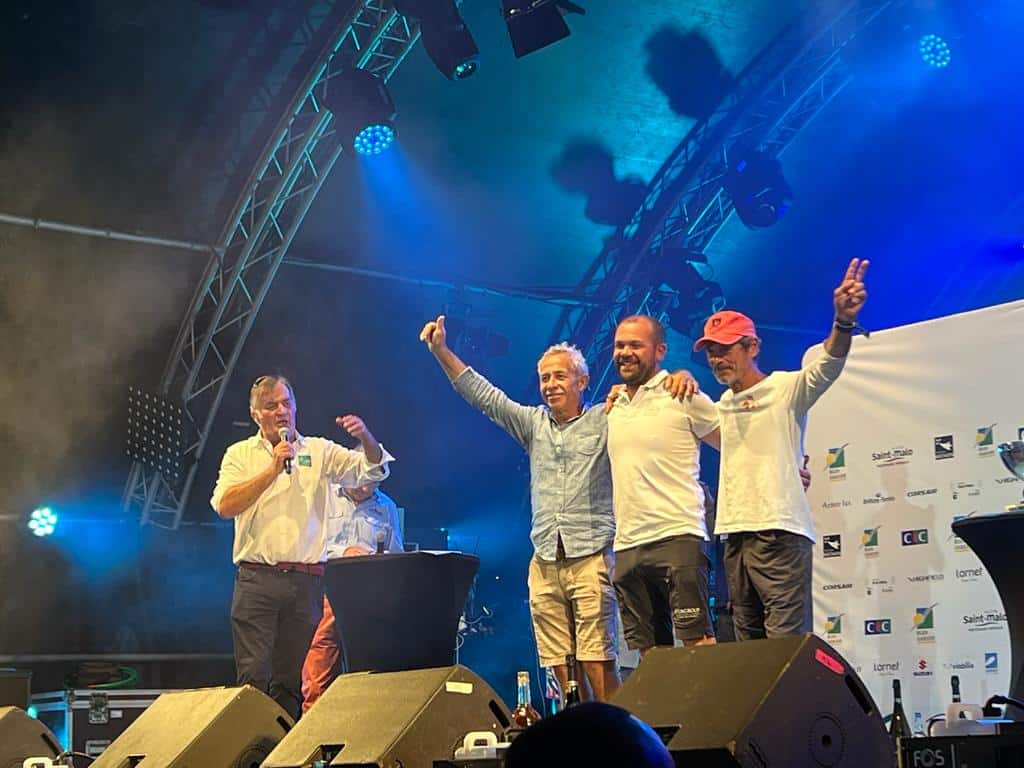 28 November, 2022
Route du Rhum: 2nd place for Roland Jourdain onboard 5X We Explore
Following an epic race across the Atlantic, Roland Jourdain, onboard the Outremer 5X We Explore crossed the finish line of the 12th edition of the Route du Rhum on Friday 25th November 2022.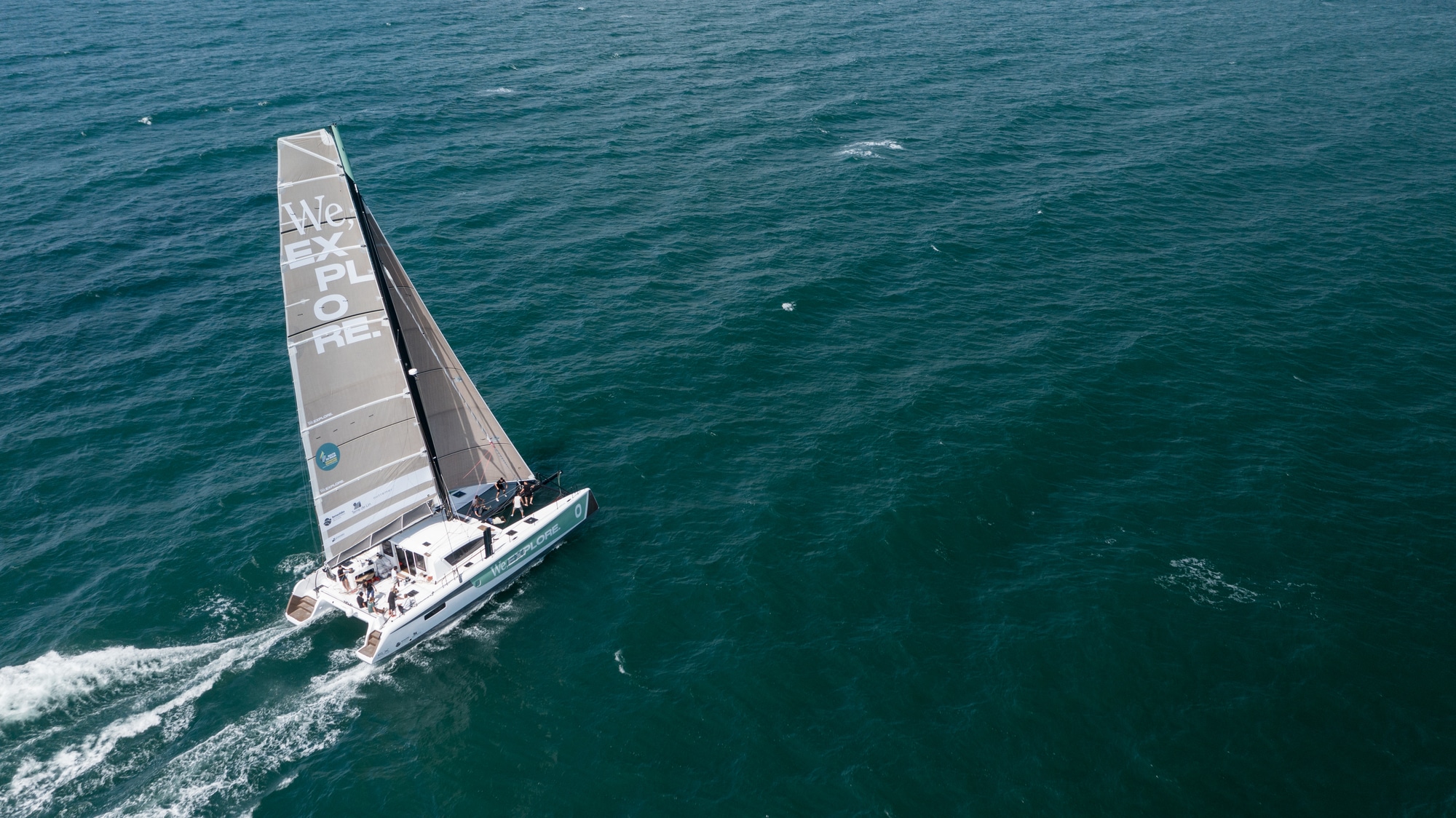 6 November, 2022
Departure 5X We Explore (Route du Rhum)
Roland Jourdain will be departing from St Malo, onboard the Outremer 5X We Explore (made of flax fiber) on November 6th, for the Route du Rhum – Destination Guadeloupe