The "Blue Water Sailing Webinars" are back!
The Grand Large Yachting group (parent company of Outremer) is launching the 2021 edition of its "Blue Water Sailing Webinars", in association with the English magazine Yachting World.
For the return of this digital meeting place for blue water sailing enthusiasts, a total of 6 free sessions (exclusively in English) are scheduled, from September 23rd to December 2nd. That is to say, every fortnight, on Thursdays at 1pm, Paris time: get your diaries ready!
For the first of these 6 webinars designed to help you prepare for your adventure at sea, we were pleased to welcome the English sailor, adventurer and author Pete Goss.
Here are the details of the agenda:
#1 Dare to Dream – Pete Goss – Thursday 23 Sept, 1pm (Paris time).
#2 Weather and marine routage — Christian Dumard – Thursday 7 Oct, 1pm (Paris time).
#3 Technical boat management in blue water cruising — Loïc Helies — Thursday 21 Oct, 1pm (Paris time).
#4 Can there be more than one skipper on board?— Nikki Henderson — Thursday 4 Nov, 1pm (Paris time).
#5 Medicine basics on board — Martin Oudet — Thursday 18 Nov, 1pm (Paris time).
#6 Sailing digital, a freedom factor on board — Knut Frostad — Thursday 2 Dec, 1pm (Paris time).
Continue navigation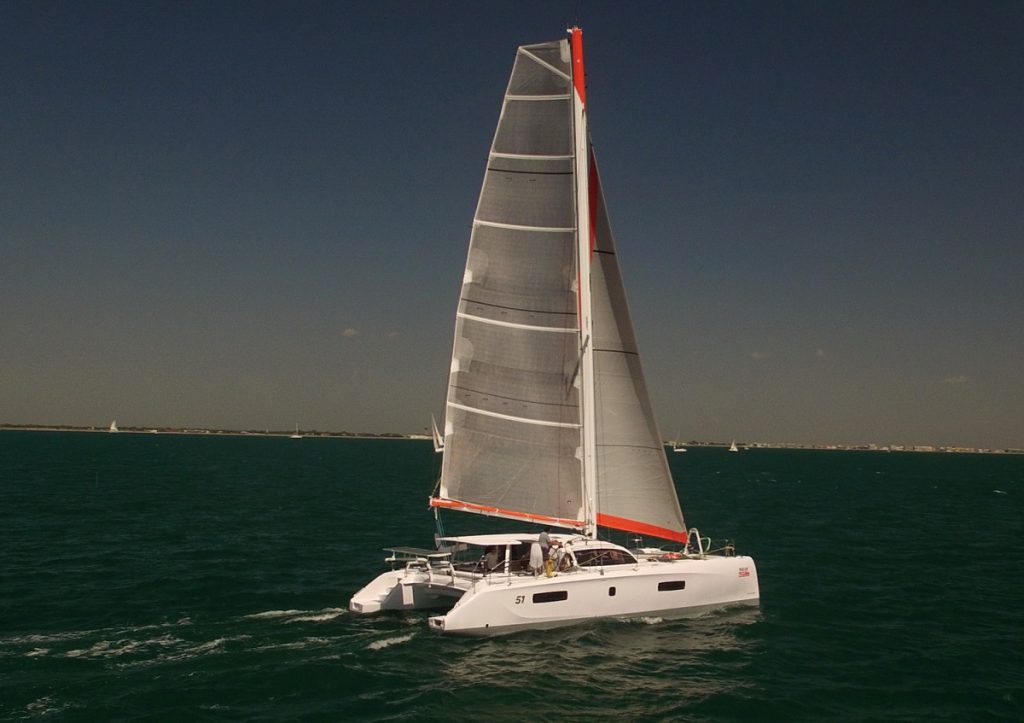 30 May, 2018
New 2018: the Outremer 51 gets a new look
A worthy successor to the Outremer 49, winner of both European Yacht of the Year and Boat of the Year in the United States, the Outremer 51 sets the standard in cruising catamarans for families around the world.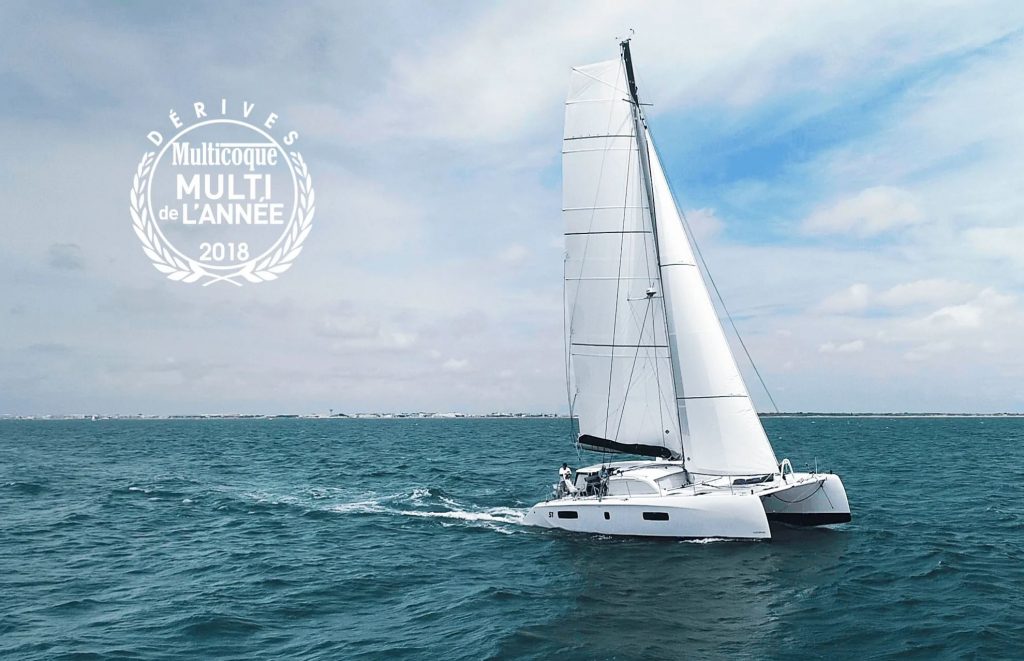 23 July, 2018
The new Outremer 51 elected Multihull of the Year
For the first edition of the election for Multihull of the year by Voile Magazine, we are proud to announce that the new Outremer 51 has been elected Multihull of the year!