Step-by-step the new model took shape
After several years of planning and perfecting the plans for the first Outremer 55, production started in January 2020. We had the chance to work during this period with several renowned personalities such as the architects of VPLP Design, as well as the designers Patrick Le Quément and Franck Darnet. We look forward to presenting you this new model which is between an Outremer 51 and 5X.
1. Infusion
After unloading the new 17-meter molds, which you were able to follow on our Instagram account in January, we started the molding phase:
Cleaning of the mold then waxing to facilitate demolding
Spraying Gel Coat inside the mold
Positioning of fabrics according to a precise plan with different grammages and thicknesses
Preparation of the infusion with precise placement of the resin supply network and vacuum
It is only during the infusion process that the resin will be injected into the part, giving it its final rigidity. This is an extremely fast action: 150 m² are infused in 40 minutes !!
2. Unmolding
The Outremer 55 started to take shape following the removal of the hulls and deck from the mold.
3. Assembling
The closing of the deck took place July 2020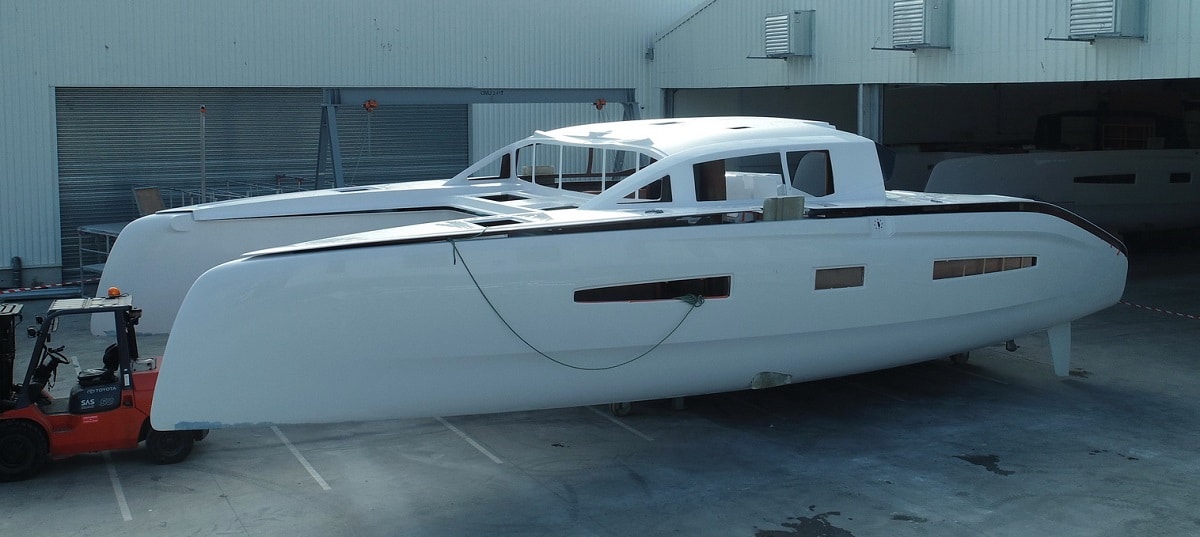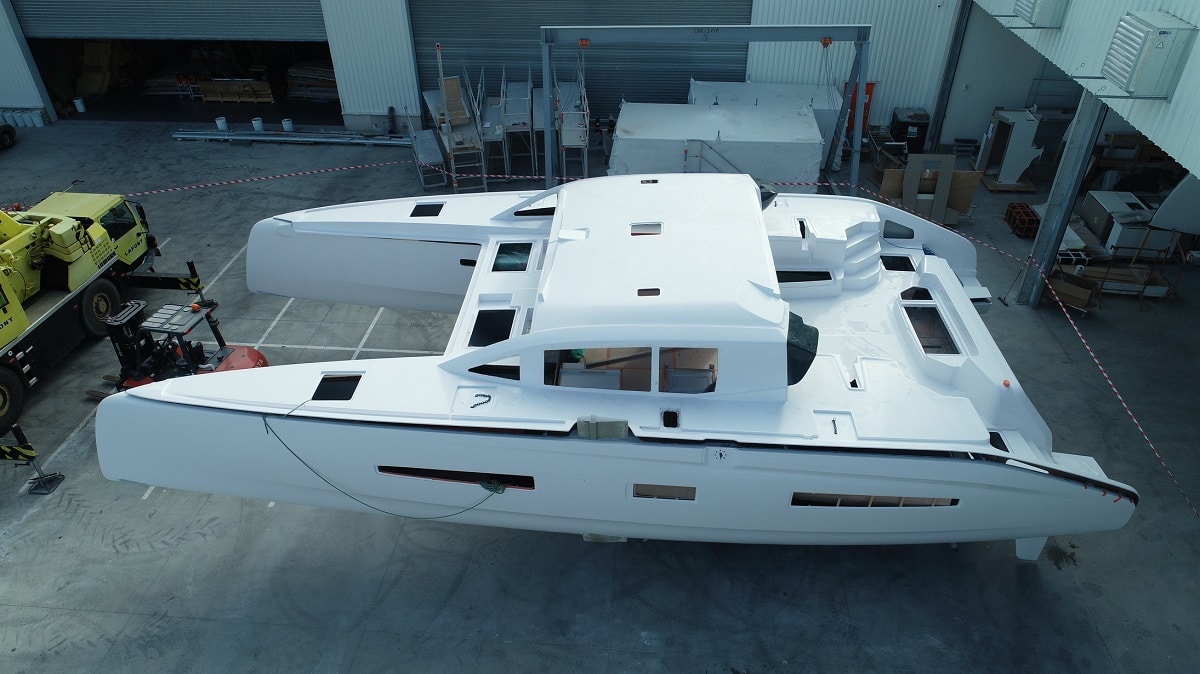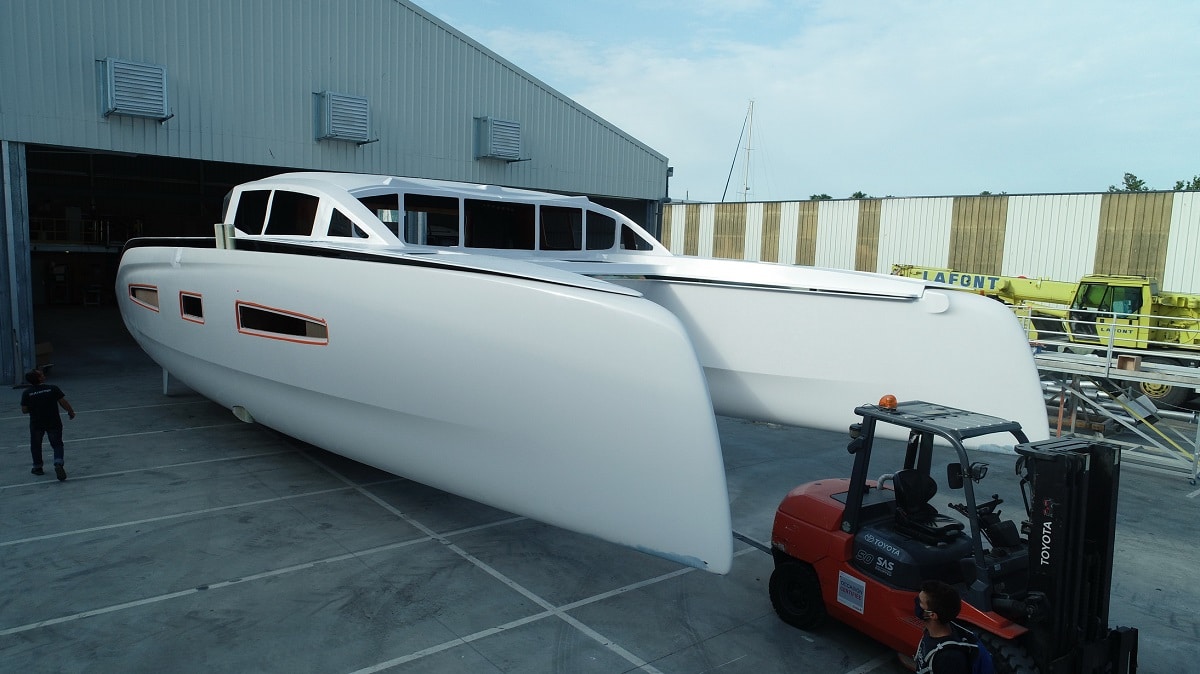 4. Launch
And mid-November 2020, this exceptional catamaran, the first Outremer 55, finally touched water under the eyes of a proud team and its owner.
Continue navigation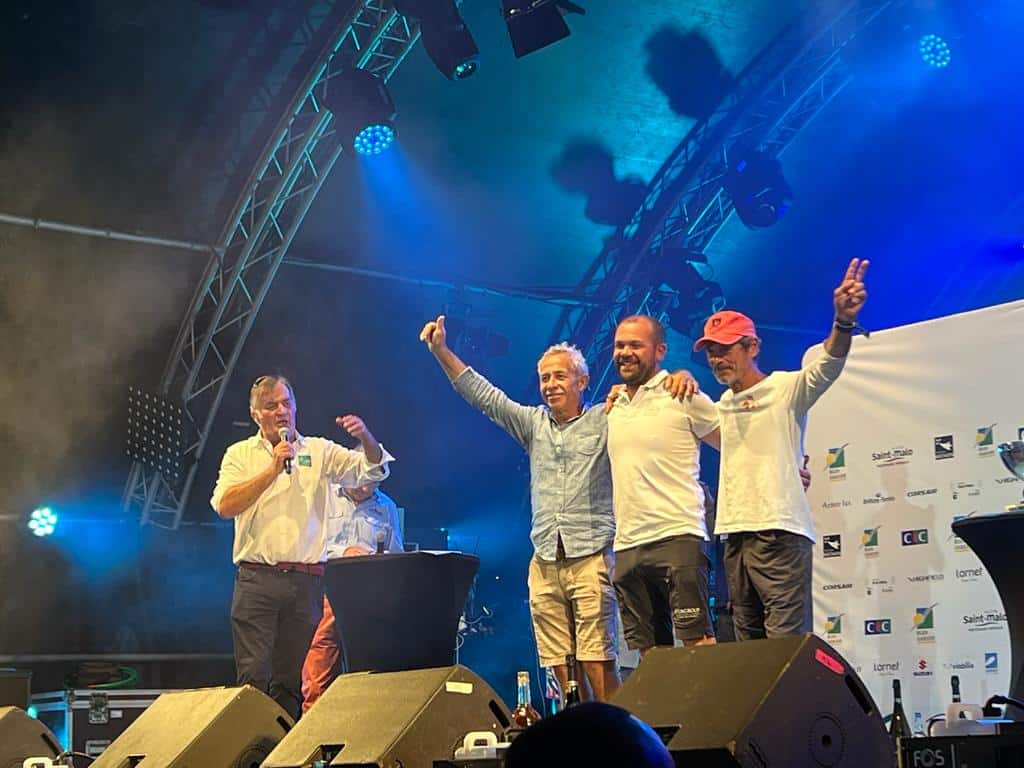 28 November, 2022
Route du Rhum: 2nd place for Roland Jourdain onboard 5X We Explore
Following an epic race across the Atlantic, Roland Jourdain, onboard the Outremer 5X We Explore crossed the finish line of the 12th edition of the Route du Rhum on Friday 25th November 2022.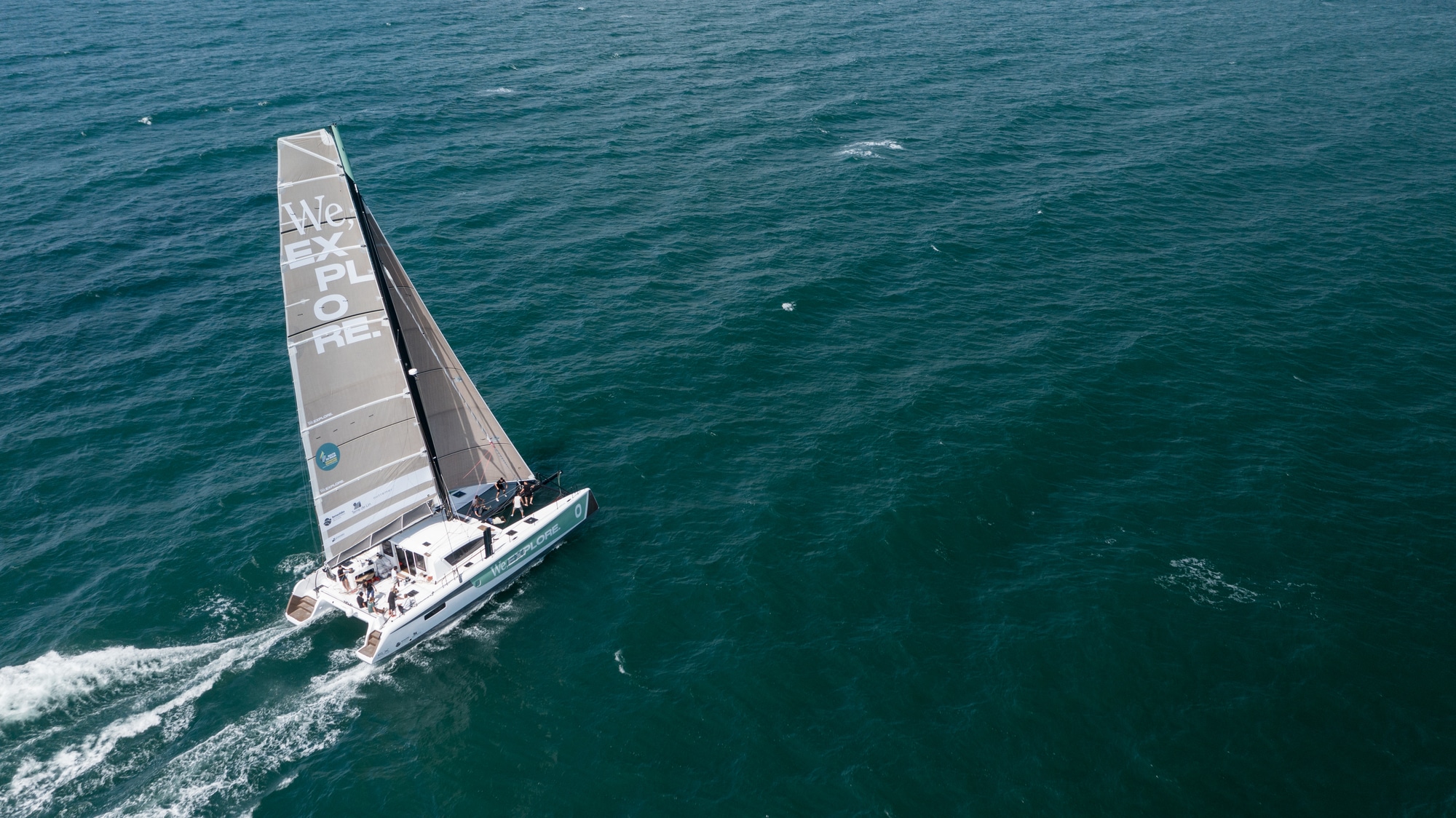 6 November, 2022
Departure 5X We Explore (Route du Rhum)
Roland Jourdain will be departing from St Malo, onboard the Outremer 5X We Explore (made of flax fiber) on November 6th, for the Route du Rhum – Destination Guadeloupe