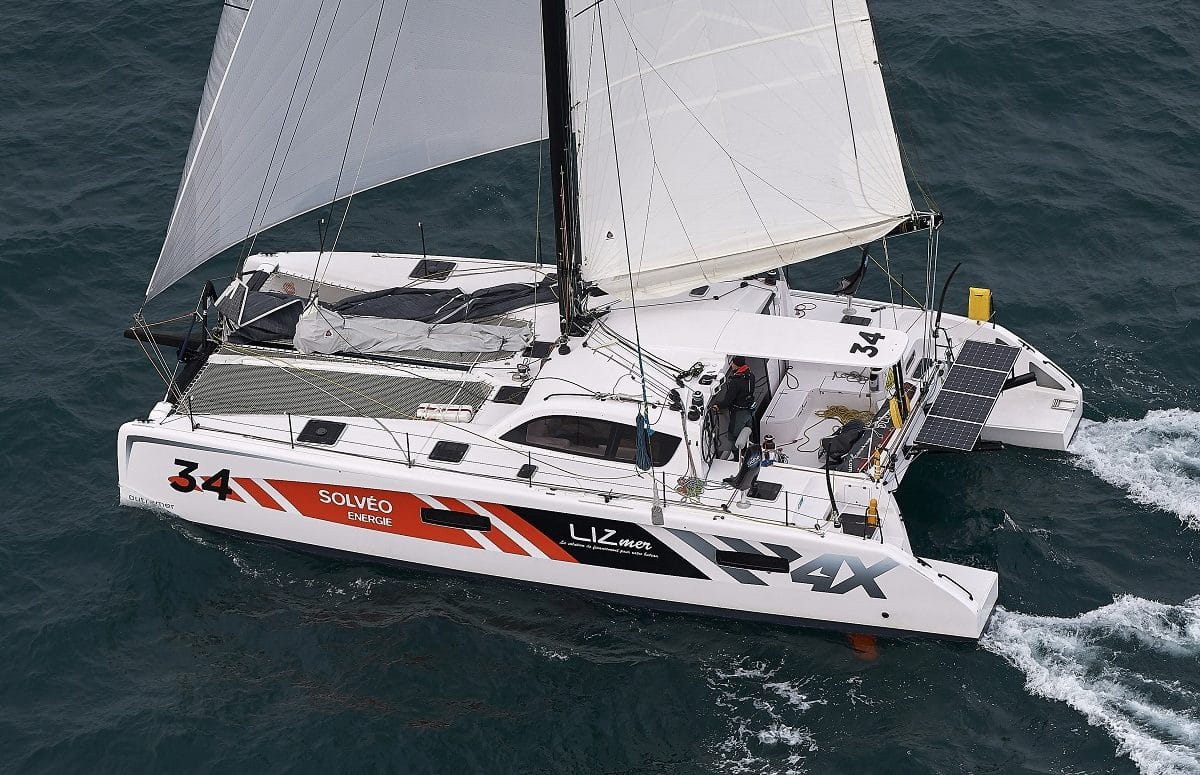 Route du Rhum : Outremer 4X and 49', first production boats to cross the finish line !
This edition which is just finishing is just confirming it : The Route du Rhum is definitly the Everest mount of singlehanded offshore races !
Not less than 5 major storms rushes through the race course, with gusts well above 65 knots and huge waves.
Among 123 entries the 4th of November, one third gave up, and another one sought shelter to avoid the worst of the storms !
The three Outremer entries, amongst 21 boats in "Multi Rhum" category, fought bravely against the weather, keep on racing in conditions you would not expect for a cruising catamaran… but the 5X No Limit who had to retire, after a collision with some submerged obstacle.
With these tough conditions, Jean-Pierre Balmès managed to get even to better performing racing machines, staying ahead the yellow trimaran of former winner Loïck Peyron, until the very last few miles before the finish lines !
Loïck being a strong help has the sponsor of the 4X, what better tribute than leaving this fourth rank to Loïck ?
Eric Gamin on his faithful 49' Liladhoc, for his first real race, had been very much exposed to the worst ! He tore and stitched back all of his sails during the first storms. Three days before arrival, it's his Code D which gave up. He managed to save his 9th rank, by attaching his code 0 to the windward bow !
Congratulations to both of them, for carrying this high our Outremer's flag !
Continue navigation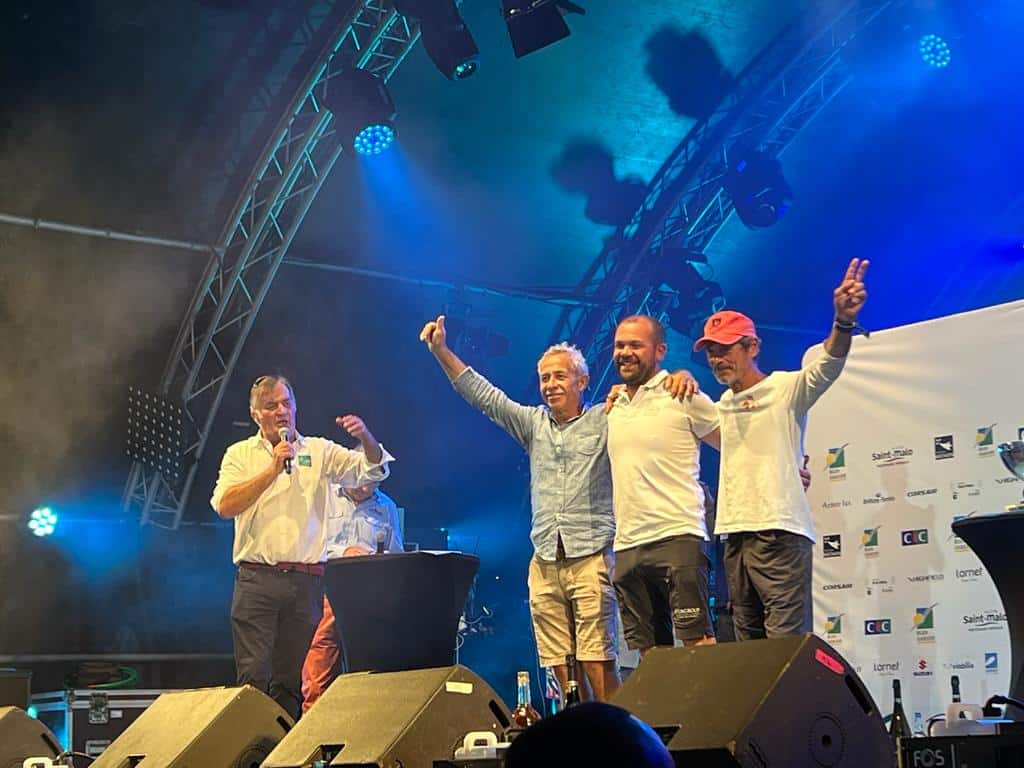 28 November, 2022
Route du Rhum: 2nd place for Roland Jourdain onboard 5X We Explore
Following an epic race across the Atlantic, Roland Jourdain, onboard the Outremer 5X We Explore crossed the finish line of the 12th edition of the Route du Rhum on Friday 25th November 2022.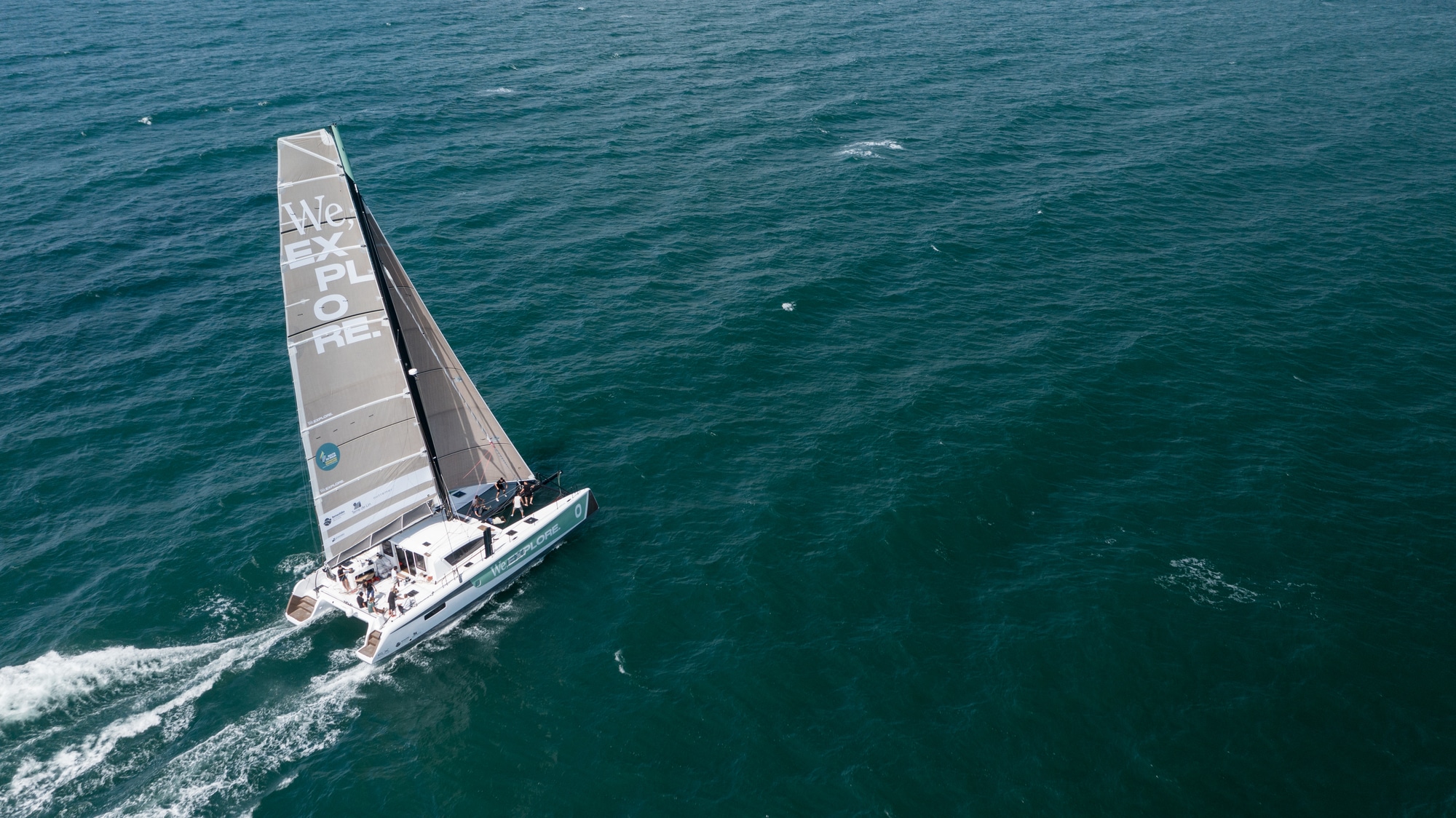 6 November, 2022
Departure 5X We Explore (Route du Rhum)
Roland Jourdain will be departing from St Malo, onboard the Outremer 5X We Explore (made of flax fiber) on November 6th, for the Route du Rhum – Destination Guadeloupe