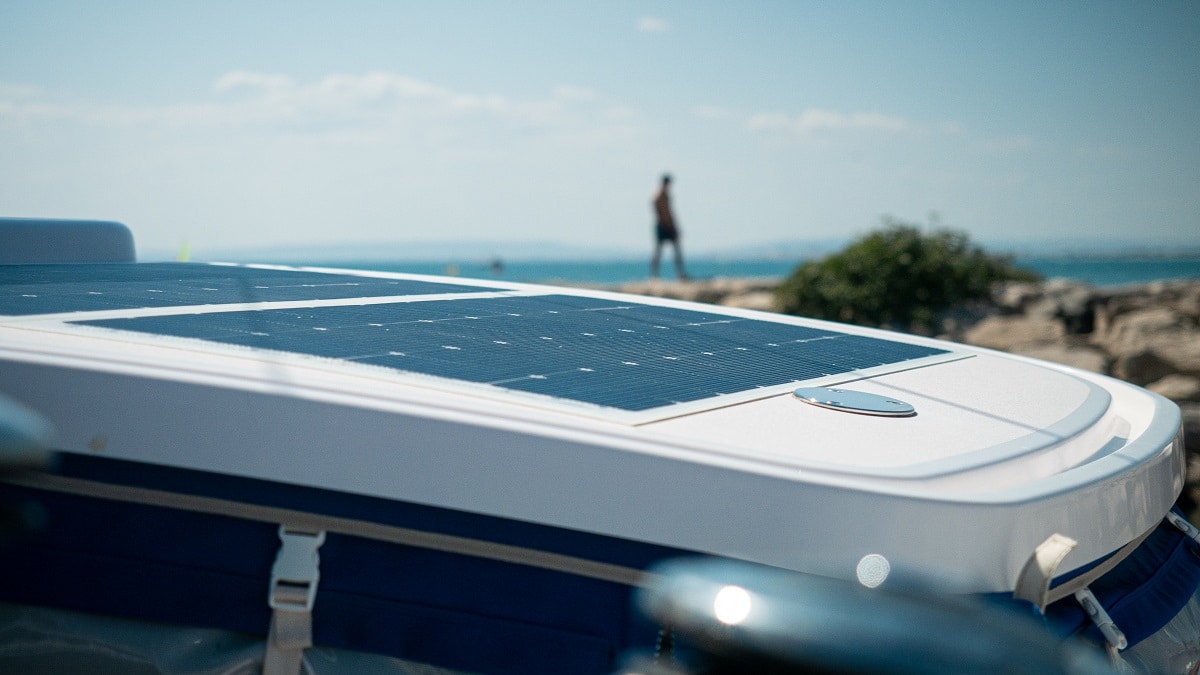 Authors: Maren & Matthias Wagener
Water and energy self-sufficiency…
Maren, founder of VAST FORWARD and her husband Matthias have been living and working on board a sailing boat since 2015. This works purely from a management point of view, because VAST FORWARD has been structured 100% remotely since it was founded.
"Living and working on board" sounds almost too good to be true, romantic, the ideal and the dream of many people. Maren and Matthias also love independence, the freedom for which they gave up their old life in Hamburg , swapped the apartment for a swaying deck, the car for two folding bikes, suit and costume for webcam, router and microphone. As always, there is more than one price to pay for such a step – and in addition to very good preparation, living and working on board also means dealing with terms such as "off grid" and "self-sufficiency" and a completely new view of learning about their own water and energy consumption. Living and working on board means taking a front row seat when it comes to sustainability, resources and nature.
OFF grid, that sounds like "prepping", a trend from the USA that is more dystopian, in Germany also associated with Reichsbürger and the lateral thinker movement.
For us, off-grid is a simple fact, a condition that not only affects us, but also thousands of people who organize their everyday life in "alternative" life models – whether on board boats, in camper vans or simply with the bike and tent.
We, Maren and Matthias, have been living on board since 2015 – we are on board at least three quarters of the year, of which we are more than three quarters of the time at buoys or at anchor – literally separated from any form of electricity or water supply. And that's exactly what we wanted and still want!
For us, life on board means, in addition to the vital basic supply of drinking water, that we run our small organization VAST FORWARD from the water. Of course we need electricity for lighting and refrigerators, for navigation and safety equipment. However, two computers, two telephones, a router and two iPads also have to be charged in parallel. And where does our water actually come from?
So that everything works, we have equipped our boats (we have been living on our new VAST since 2018) accordingly and of course also adapted our behavior in everyday life. Until 2015 we still had an apartment in Hamburg, running water and electricity without interruption.
Today there is always a friendly "Lights out!" and economical washing up, of course. Every evening, it is checked that only minimal consumers are running at night and how full the water tank is so that we can live and work independently on our boat, these two things are particularly important: water and electricity.
In principle, nothing works without electricity, as one saw frighteningly vividly in February 2021 at the "chaos blackouts" in Texas, USA. And without water, well, you don't really have to explain that.
Well, it's about two very basic resources – and it's about sustainability.
In the video you will learn how we do it and what that means for our everyday life…