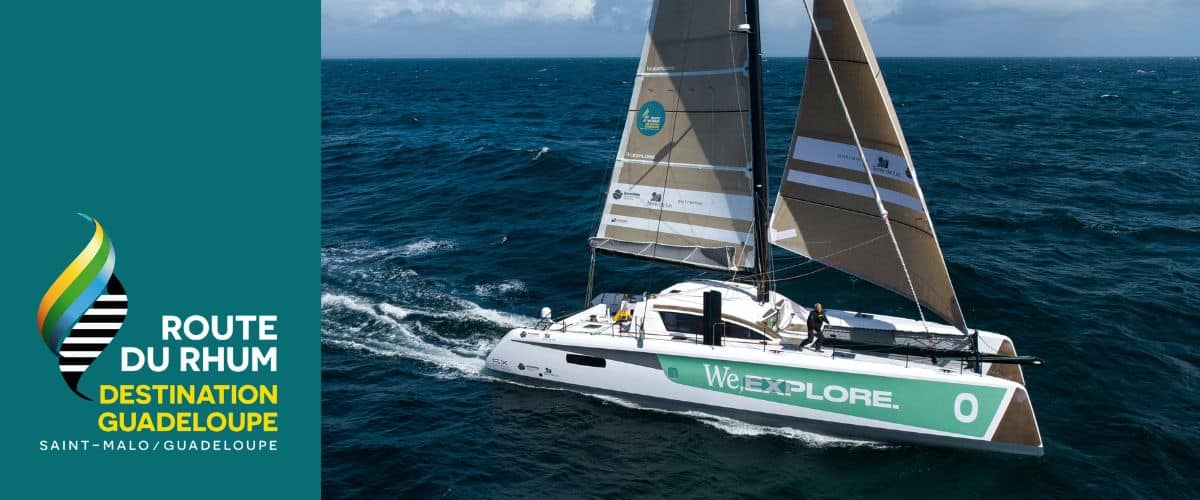 About 30 collaborators from the Outremer team will be gathering for the 12th edition of the Route du Rhum – Destination Guadeloupe, officially departing on November 6th at 1:02 pm, from Saint-Malo (Ille-et-Vilaine, France). These happy few will have traveled all the way from the south of France to support Roland Jourdain, skipper of the Outremer 5X We Explore entered in the "Rhum Multi" class.
At 58 years old, Roland Jourdain, known as "Bilou", is back to race in the Route du Rhum, after two victories in 2006 and 2010. For this 2022 edition, the Breton sailor will be competing with We Explore, an Outremer 5X made of flax fiber: an alternative to fiberglass introduced in the construction process, in consultation with our partner Kaïros Environnement, which has been experimenting with this material for over 10 years. With this multihull, the Breton skipper wants to "show that another way is possible" in a race that has always been open to innovation!
On the program for the next few days:
In Saint-Malo, the Outremer team, alongside the other partners of the project: Terre de Lin and Bureau Vallée, will visit the official village of the Route du Rhum and will be present for the christening of the boat, which will take place on Friday, November 4, 2022 at 4 p.m.
The day before the start, on Saturday, November 5, the teams will also be on the We Explore pontoon to support and greet Roland Jourdain. 
On Sunday, November 6, they will head for Cap Fréhel to witness the first tacks of the solo sailors at sea and experience the race from the inside. Part of the We Explore team will also watch the start live from a dedicated room. 
Want to get to the heart of the action to support Roland Jourdain? The village is free and open to the public. See you from October 25 to November 6 in Saint Malo…
You can also follow the start live on French television!
Continue navigation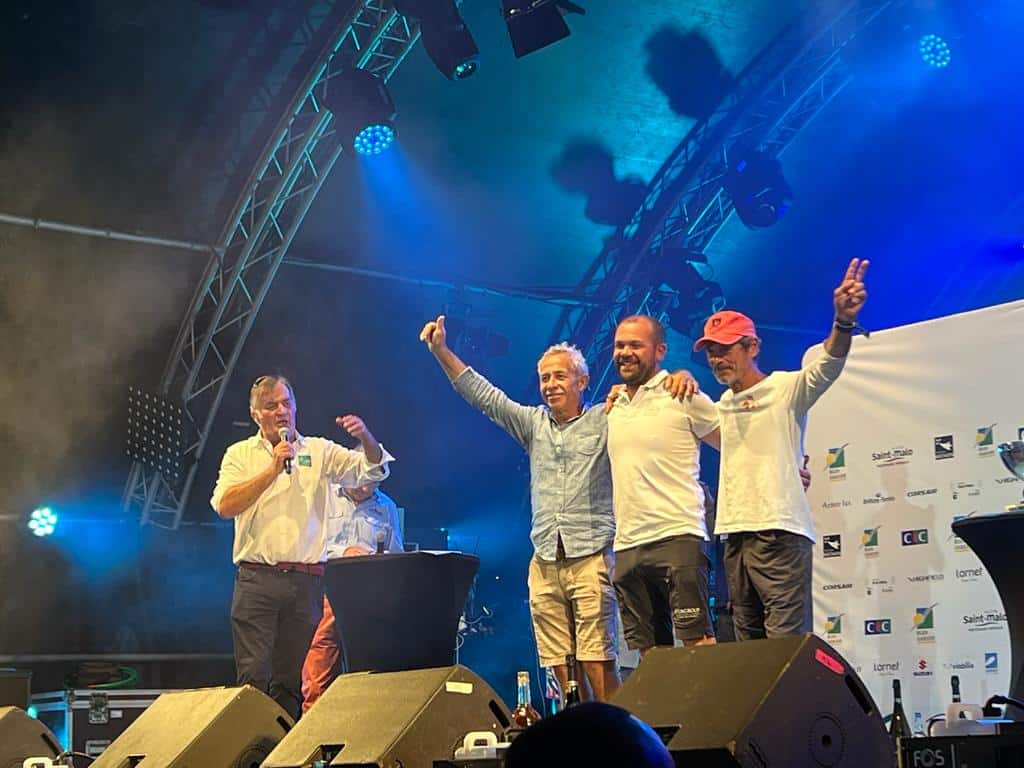 28 November, 2022
Route du Rhum: 2nd place for Roland Jourdain onboard 5X We Explore
Following an epic race across the Atlantic, Roland Jourdain, onboard the Outremer 5X We Explore crossed the finish line of the 12th edition of the Route du Rhum on Friday 25th November 2022.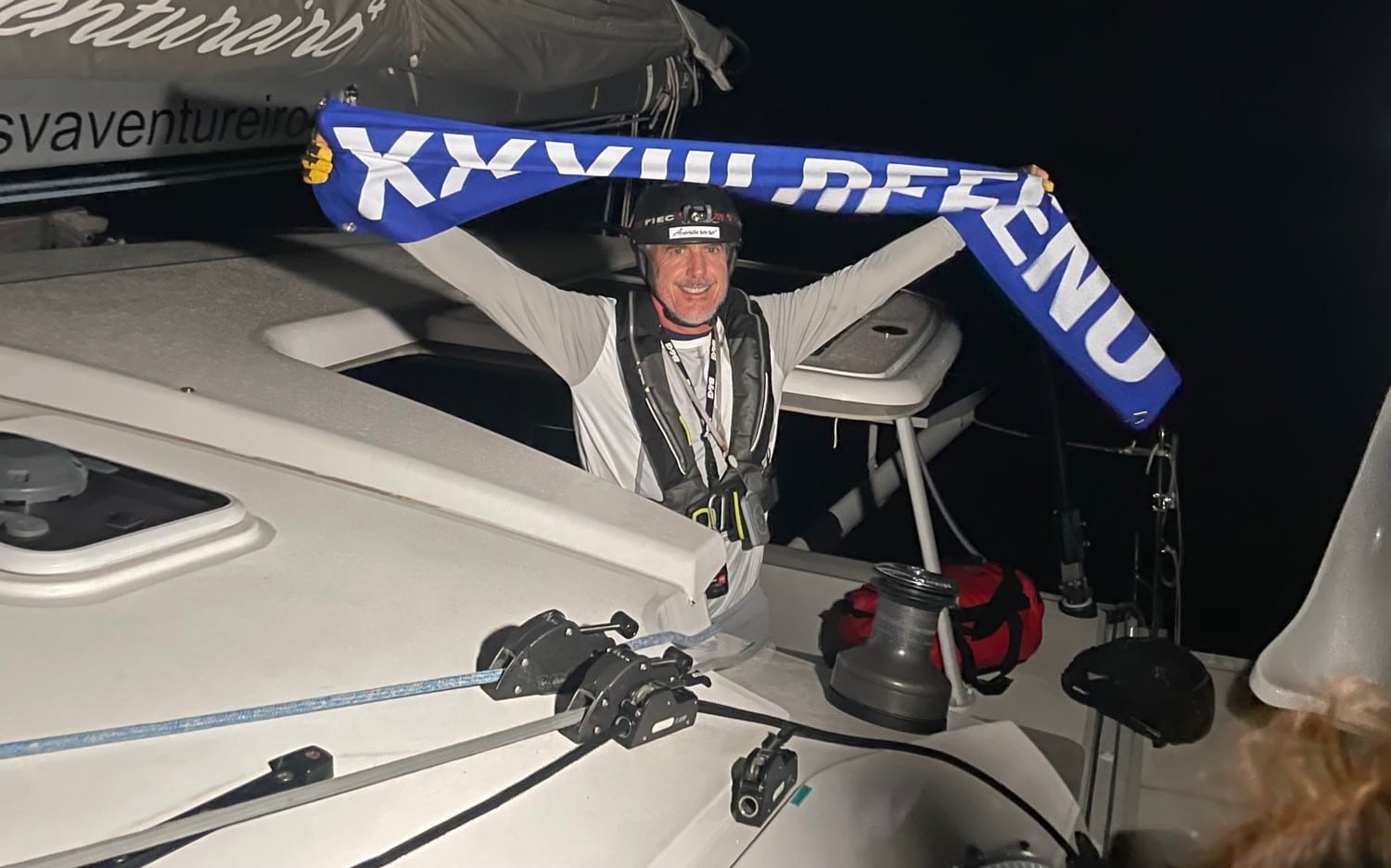 5 October, 2022
Outremer 51 owner Hans wins Refeno regatta
Aboard Aventureiro 4, the sailor recently won the Blue Ribbon of the 33rd edition of the Recife Fernando de Noronha International Regatta (Refeno): an annual gathering of sailors from all around Brazil racing 300nm offshore to the beautiful and isolated island of Fernando de Noronha. It's the first time a sailor wins this race solo.