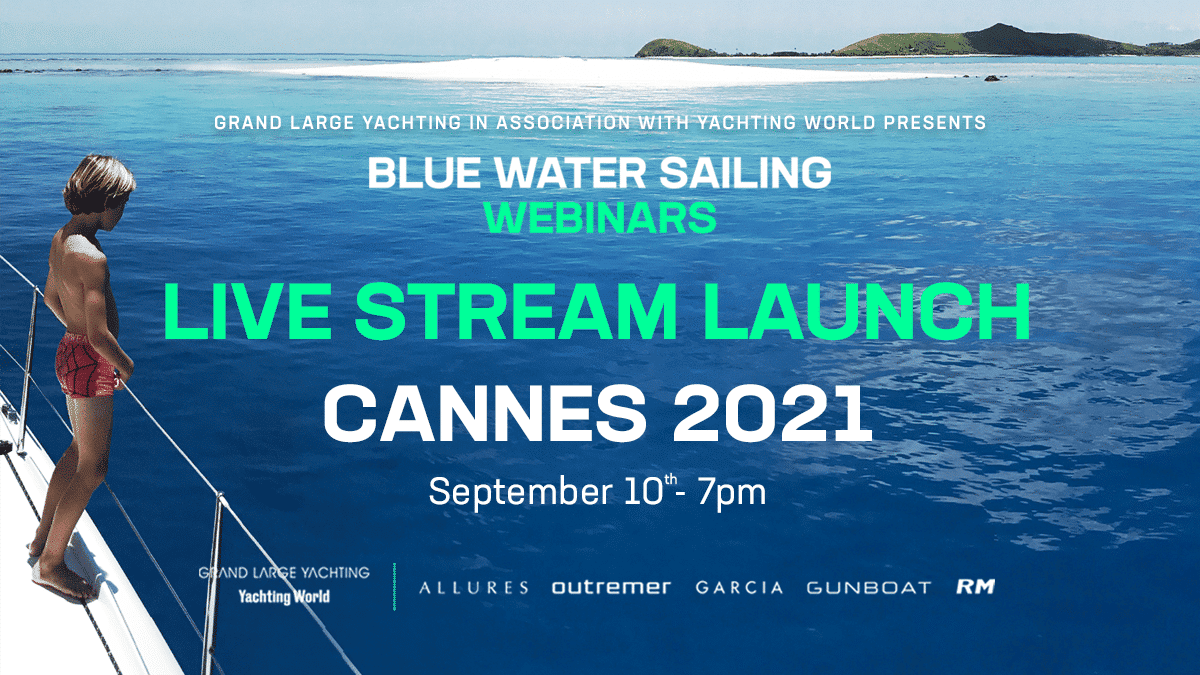 The "Blue Water Sailing Webinars" are back!
The Grand Large Yachting Group (parent company of Outremer) is happy to announce the launch of the 2021 edition of its exclusive Blue Water Sailing Webinars, in association with Yachting World.
"The digital meeting place for blue water sailing enthusiasts" is back, with 6 free sessions scheduled between September 23rd and December 2nd, 2021.
Don't miss the launch this Friday on our dedicated Youtube channel, livestreamed from the cockpit of the Outremer 5X, from The Cannes Yachting Festival, on our dedicated Youtube Channel. Subscribe and set your reminder for September 10th @6.45PM (UTC + 02h00, Paris time)
Our guests and sailing experts will talk about the key points and the exclusive program of this 100% free webinar series.
Join us and…
Win a weekend in Sevilla!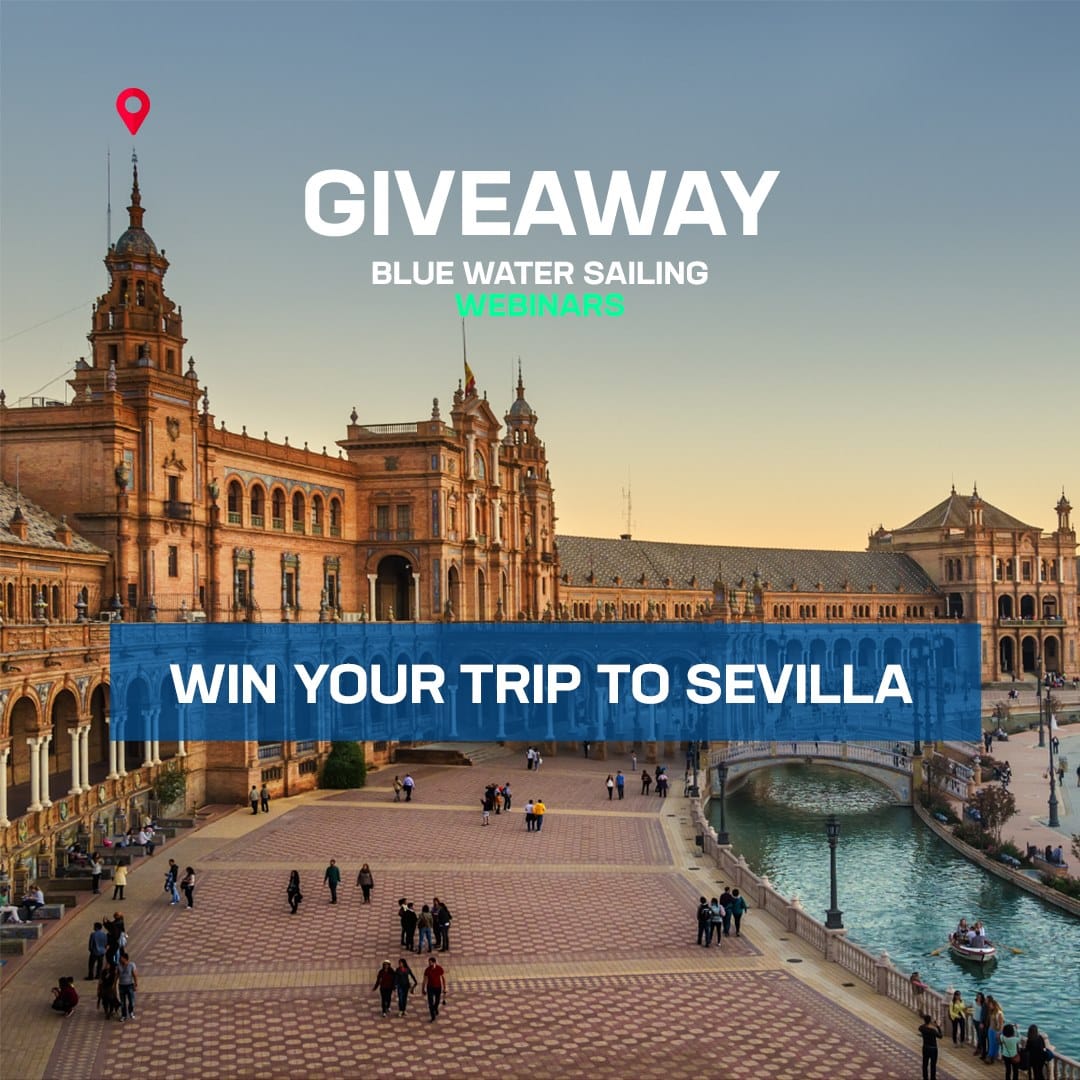 Watch the livestream launch of our Blue Water Sailing Webinars and win a weekend for two (3 days – 2 nights) in beautiful Sevilla, Spain.
To participate, tell us in comment of our Facebook or Instagram post which dream destination you would like to sail to with an Outremer!
You will also be invited to the farewell party of the GLY World Odyssey 500 fleet, which will leave for 3 years around the globe.
The winner will be announced on Friday 10/09, at 7PM during our livestream from Cannes. Don't miss it!
Bonne chance!
Continue navigation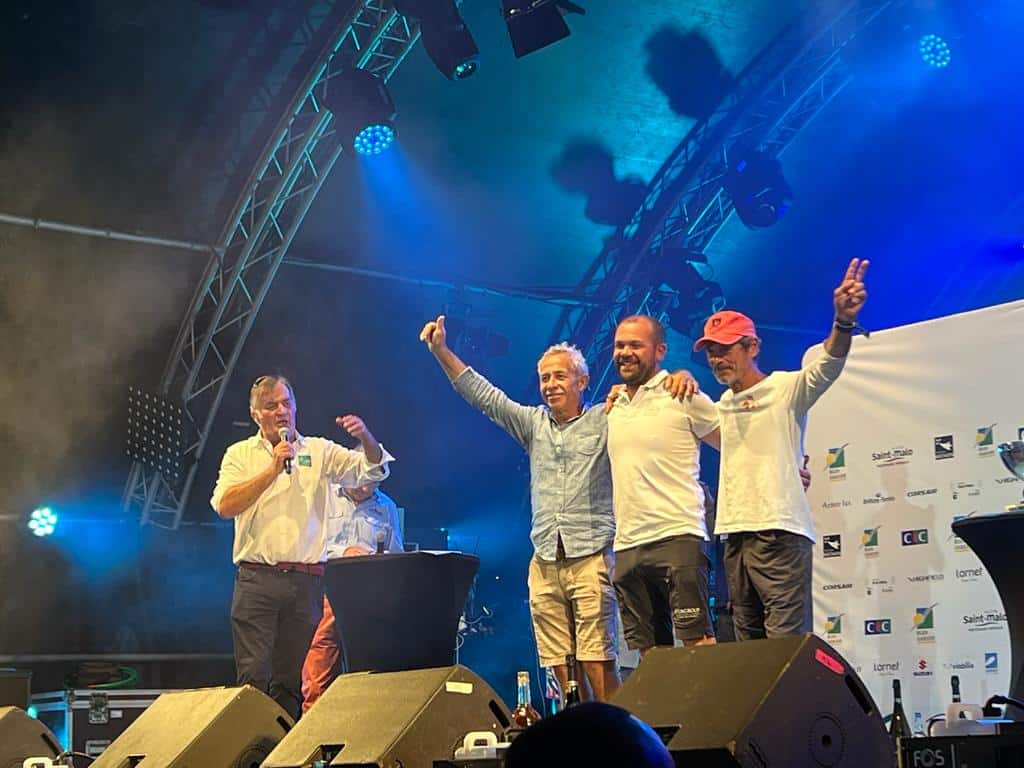 28 November, 2022
Route du Rhum: 2nd place for Roland Jourdain onboard 5X We Explore
Following an epic race across the Atlantic, Roland Jourdain, onboard the Outremer 5X We Explore crossed the finish line of the 12th edition of the Route du Rhum on Friday 25th November 2022.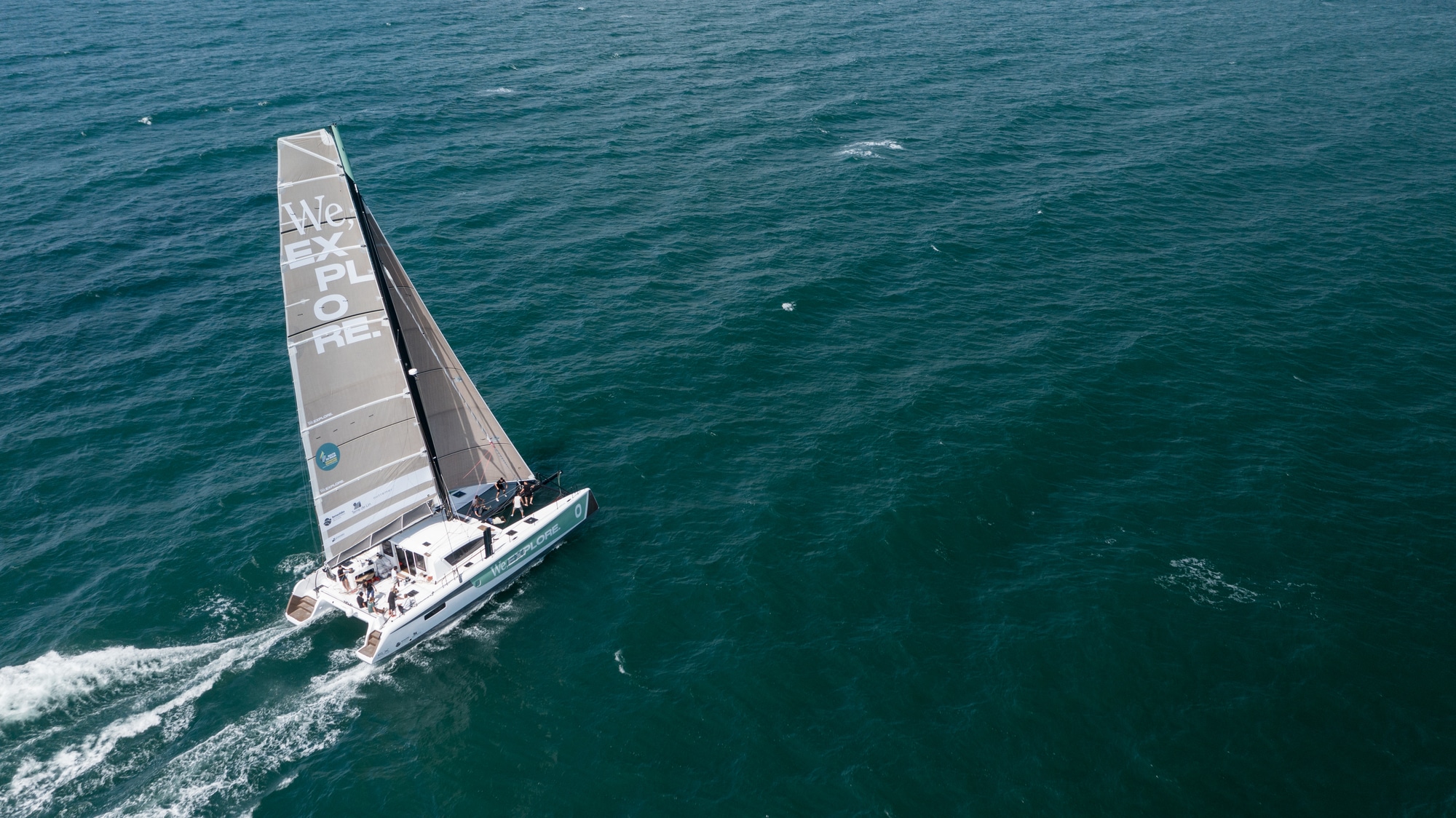 6 November, 2022
Departure 5X We Explore (Route du Rhum)
Roland Jourdain will be departing from St Malo, onboard the Outremer 5X We Explore (made of flax fiber) on November 6th, for the Route du Rhum – Destination Guadeloupe