Training
To give you the best support in the preparation of your trip, we offer a full range of training courses tailored to your unique needs
Outremer Academy
Outremer Academy Year-round training courses
The dates of our training sessions are regularly updated.
Please get in touch with the person in charge of your project to make sure you have the most up-to-date program.
Outremer Week
Follow a unique training program, created by Outremer for its community of passionate owners!
The Outremer Week is 5 days of intensive training, to help quickly gain or improve your skills.
The event takes place in sunny South of France, in La Grande-Motte, a few footsteps away from the Outremer shipyard. Combining training on land and at sea, you will also get time to relax and chat with participants.
Led by qualified speakers, this week of training will allow you to prepare your sailing project, improve your theoretical and practical nautical knowledge, share your experience and your passion with other Outremer owners.
Adapt your schedule of courses to your own needs by choosing from the various modules offered: weather routing, electronics, medical, port and sea maneuvers, and more. Benefit from our full support package to quickly set sail, with complete peace of mind!
There are two sessions a year, Outremer Week Spring and Outremer Week Fall, with courses in French and English to best cater to our international community (more than 10 nationalities were represented during our recent Spring edition 2021!)
Mark your calendars for the next Outremer Week Fall, from September 18 to 22, 2021.
❝ What a great week! We really enjoyed being in La Grande Motte and learned so much during these days. But beside the content we really felt part of the family and really appreciated your warm, competent and very caring approach to all our wishes.❞
Bent & Andrea – Futurs owners of an Outremer 45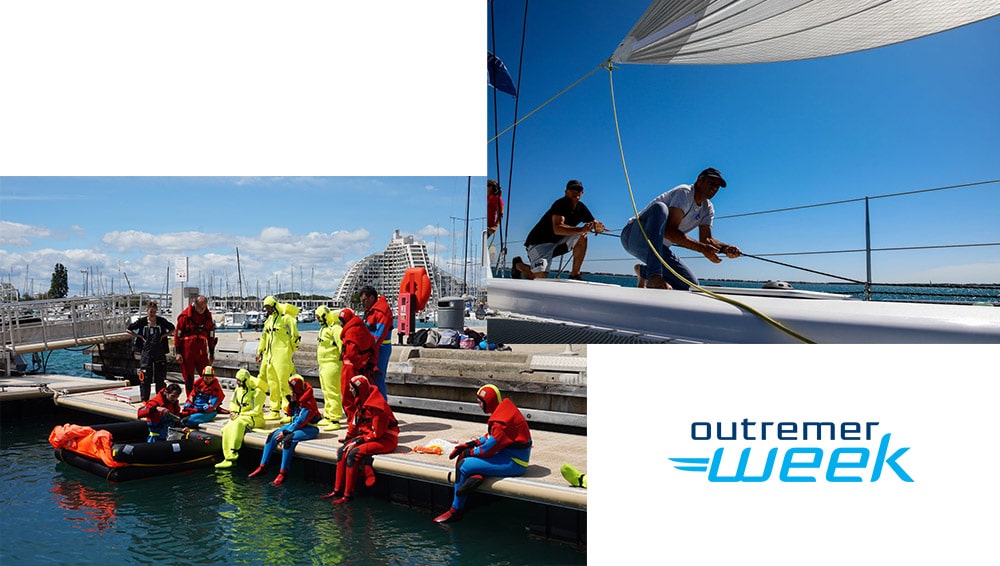 Individual Coaching
A tailor-made course
Progress quickly with Outremer personalized coaching, available upon request
Example of topics addressed: maneuvers, optimizing sail trim, the basics of racing…
Contact us