Since 2010, the Grand Large Services team has refitted hundreds of Outremers from every generation. One of the most sought after refits for owners of the first generation of Outremer 45s is the fitting of transom extensions (the first 20 in the range having short transoms).
« What for? » you might ask… Well this brings added comfort, better balance when sailing, an improved hydrodynamic flow, and a more welcoming space when you step off your dinghy.
A dedicated mold has been specially designed and will allow quick and seamless extensions whenever an owner requires it. It will also be available as a kit that can be sent abroad for off-premise installations.
Ranging from the installation of a rigid bimini and added solar panels, to the change of the boom, a new mast or new engines. The possibilities are (almost) endless and allow owners to modernize and adapt their Outremer to their sailing plans.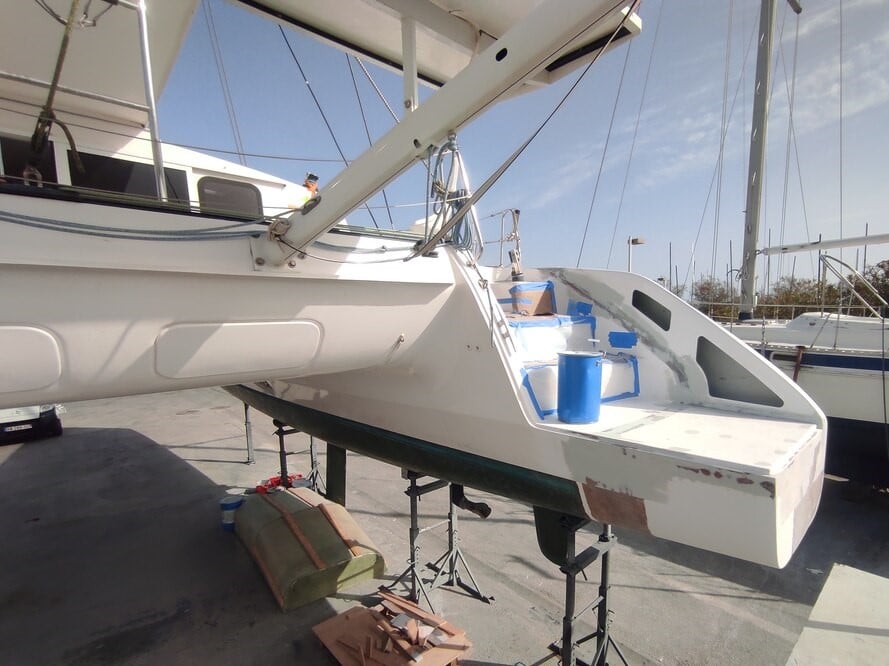 Continue navigation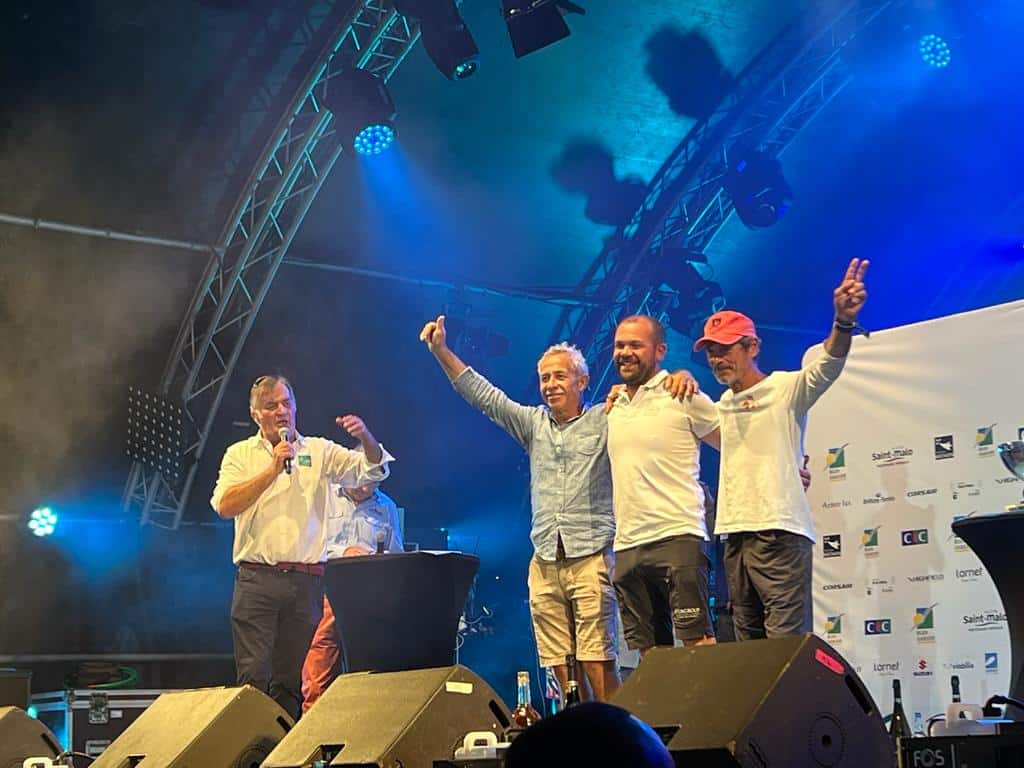 28 November, 2022
Route du Rhum: 2nd place for Roland Jourdain onboard 5X We Explore
Following an epic race across the Atlantic, Roland Jourdain, onboard the Outremer 5X We Explore crossed the finish line of the 12th edition of the Route du Rhum on Friday 25th November 2022.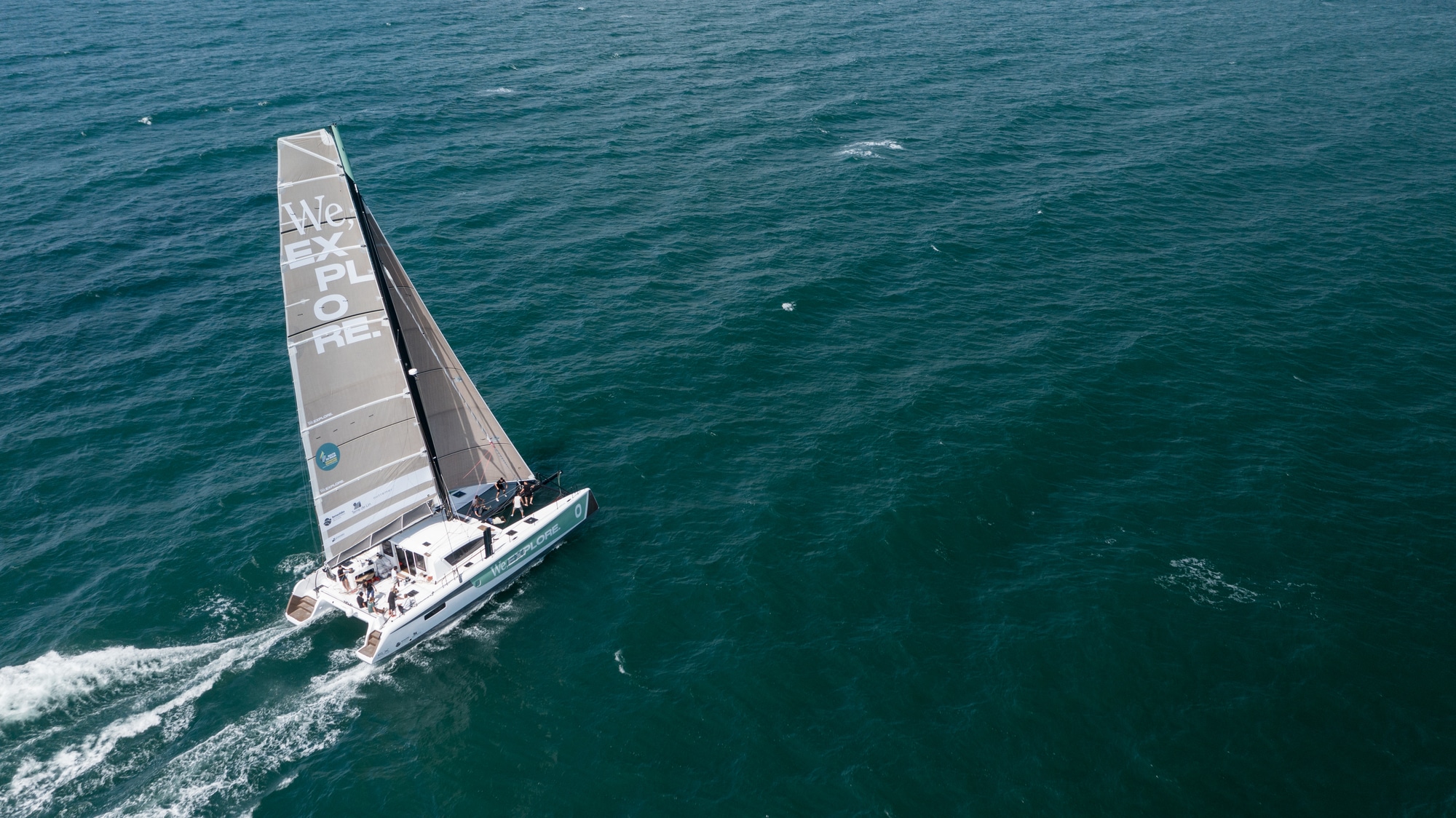 6 November, 2022
Departure 5X We Explore (Route du Rhum)
Roland Jourdain will be departing from St Malo, onboard the Outremer 5X We Explore (made of flax fiber) on November 6th, for the Route du Rhum – Destination Guadeloupe