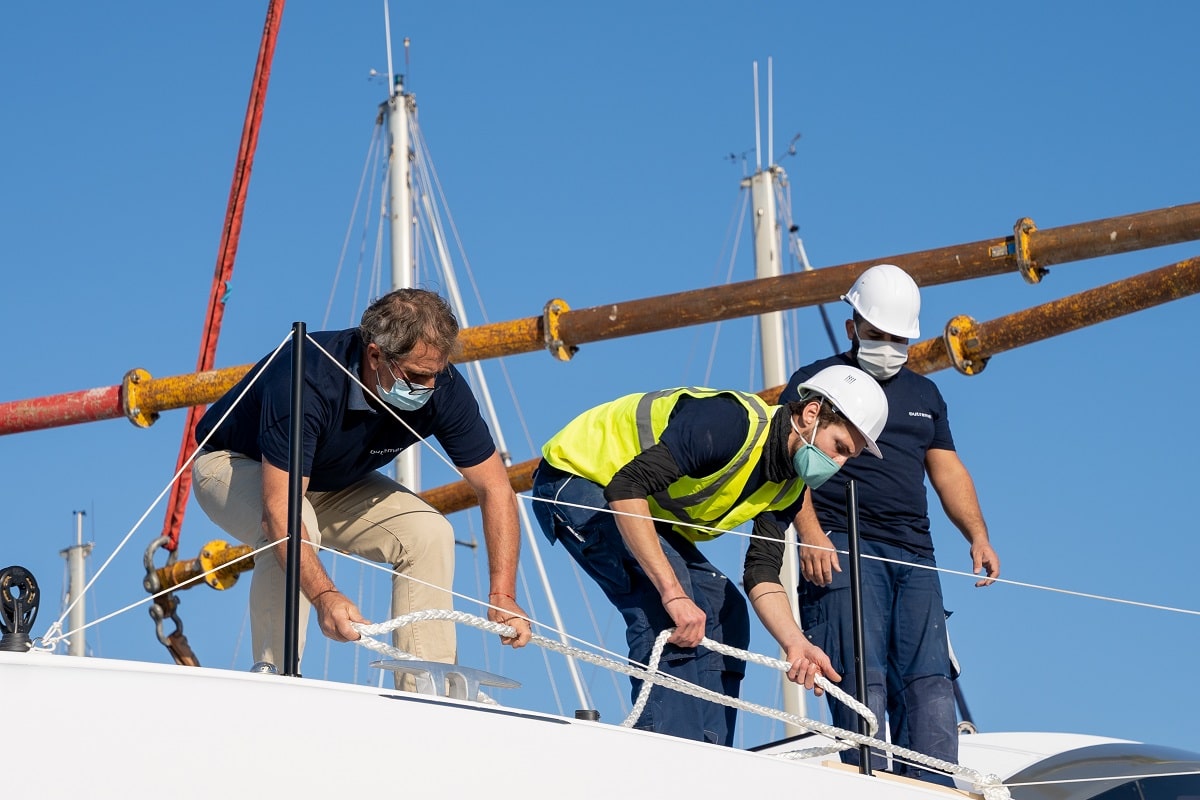 In this exceptional health context, the various entities of the Grand Large Yachting group are fully mobilized to get through this crisis and minimize its consequences for all.
Our priority is of course the health of our employees, partners and clients.
We have promoted remote-working whenever possible. Therefore, most of your usual sales and administrative contacts remain available for any enquiries by telephone, email or videoconference.
Face-to-face meetings and public events (Blue Water Cruising Seminar, Cherbourg Yachting RDV…) are postponed.
Preventive measures as well as strict distance and protection rules have been put in place for those who cannot work remotely, making sure that our entire workforce is protected accordingly.
Some of our sites have sufficient stock to keep production going for several months, others are facing supply difficulties leading to either partial of complete production shut down.
We are taking all the necessary measures to help re-establish our full-scale activity as soon as the crisis is over. As an illustration, design and engineering resources are working from home continuing the development of the future projects.
We would like to extend special thanks to our employees, subcontractors and suppliers who are actively operating to help maintain production with the industry and the owners best interests at heart.
Let's keep fighting this together!
We wish you all good health to you and your loved ones.
Continue navigation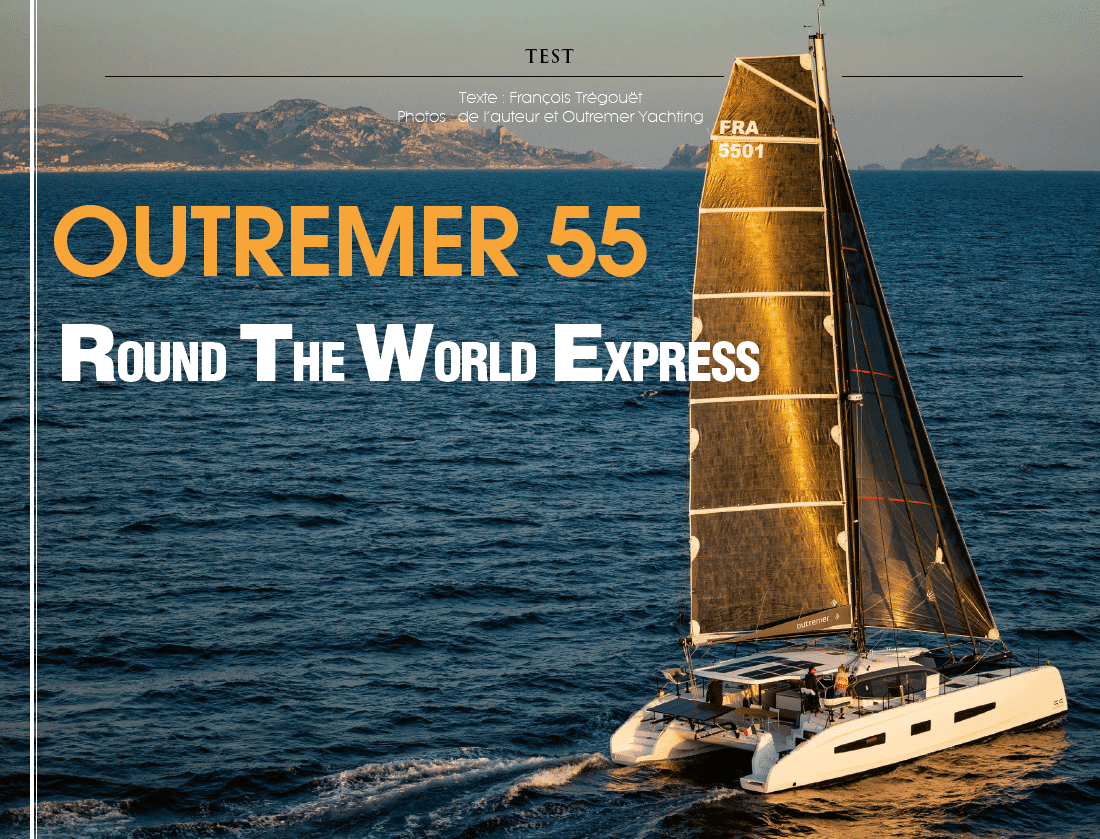 23 April, 2021
Outremer 55: 10/10 on the first sea trials!
You might have noticed, our new Outremer 55 is undergoing a number of sea trials and despite these challenging times, the 55' continues to attract the media's attention. Nearby the French Frioul Islands and along the Spanish coast, she passed the first journalists' sea trials with glowing results.
20 October, 2020
Inauguration of the first fully electric Outremer
Jimmy Cornell's Outremer 4.zero, the first fully electric Outremer, was christened last Friday, in the port of La Grande-Motte. Much of Jimmy's family – his wife, daughter and son – were present, having travelled from England, to celebrate and prepare for the 80-year-old sailor's departure.