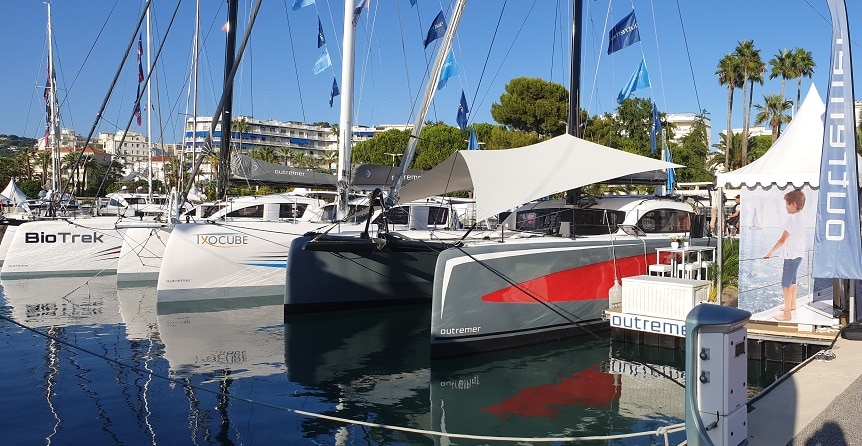 We are happy to announce that we will be present at the next Cannes Yachting Festival, which will take place September 7-12, 2021.
Along with the multihull show in La Grande-Motte (which was unfortunately canceled again this year), Cannes is one of the only boat shows where you will find our Outremers on display!
Don't miss this unique opportunity to come on board and visit our latest additions, the Outremer 55 and 4.zero.
Rendez-vous at Port Canto, booth SAIL010 / SAIL111 to meet the team, discuss your sailing project and experience a guided tour of one or more of our 4 models: the Outremer 4.zero, Outremer 51, Outremer 55 and Outremer 5X.
To best respect health regulations and avoid queues, please remember to book an appointment in advance!
I would like to:
We have a special guest we would like you to meet…
British professional yachtswoman Nikki Henderson will be joining us for a friendly meet up at the Outremer booth, on Sunday September 12th, from 2 to 4PM.
As our « Ladies Only » ambassador and trainer, she has a lot of precious experience to share and loves doing it! She will unveil the secrets to a successful sailing project: how to handle your boat in different circumstances and help women feel confident when sailing.
Interested in meeting Nikki? Please send an e-mail to events@catamaran-outremer.com with the full name of participants.
Don't wait too long, the number of participants is limited!
Continue navigation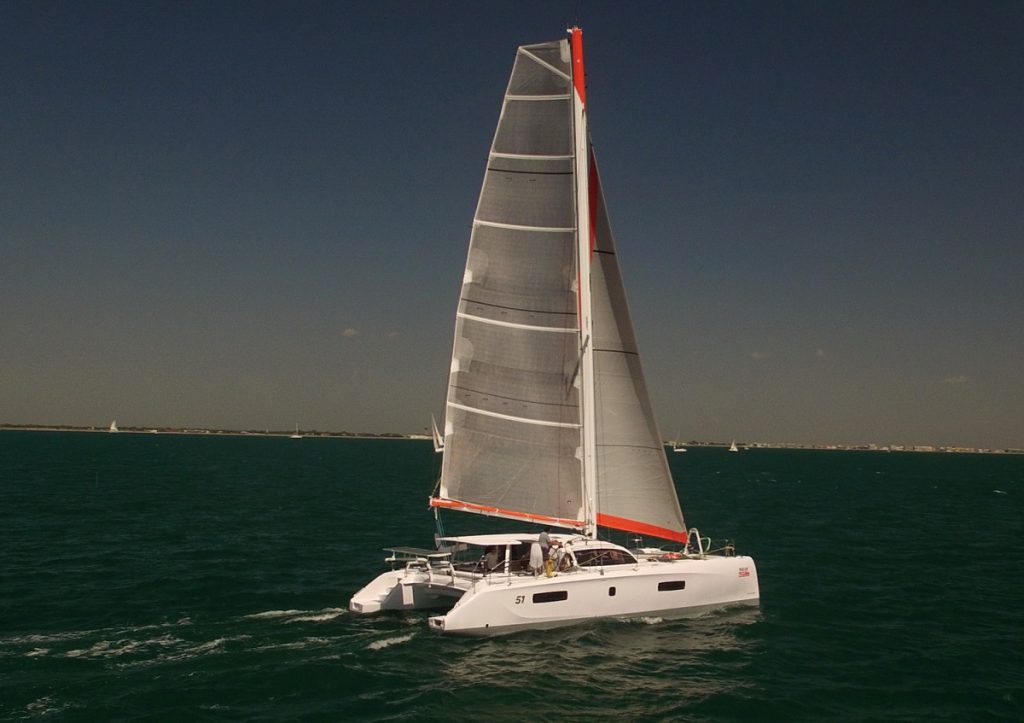 30 May, 2018
New 2018: the Outremer 51 gets a new look
A worthy successor to the Outremer 49, winner of both European Yacht of the Year and Boat of the Year in the United States, the Outremer 51 sets the standard in cruising catamarans for families around the world.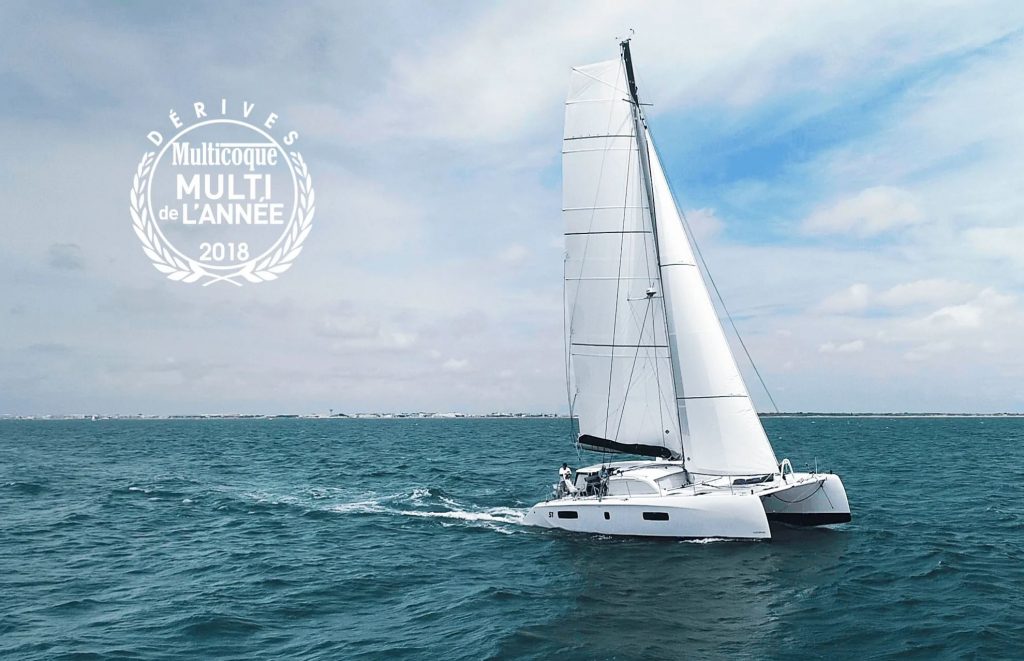 23 July, 2018
The new Outremer 51 elected Multihull of the Year
For the first edition of the election for Multihull of the year by Voile Magazine, we are proud to announce that the new Outremer 51 has been elected Multihull of the year!