Don't miss the opportunity to meet us at this unique event! After a year without boat shows, we will once again be present with a booth at the Boot in Düsseldorf, from January 22 to 30, 2022.
HALL 15 – BOOTH 15B41
Amongst the most important boat shows in Europe, the Boot Düsseldorf is a must and despite the absence of Outremer catamarans at the event (our boats prefer to stay in their element: on the water), our team will be available to answer all your questions and help you imagine your sailing project, at a new re-designed booth.
Naturally, you are welcome to visit the Outremer shipyard in La Grande-Motte, France for a visit and/or a sea trial.
I would like to book right away:
We are also looking forward to the European Yacht of the Year awards during the event. With the Outremer 55 nominated in the Bluewater Cruiser category, we can't wait to attend the reveal… 
We hope you can join us!
Continue navigation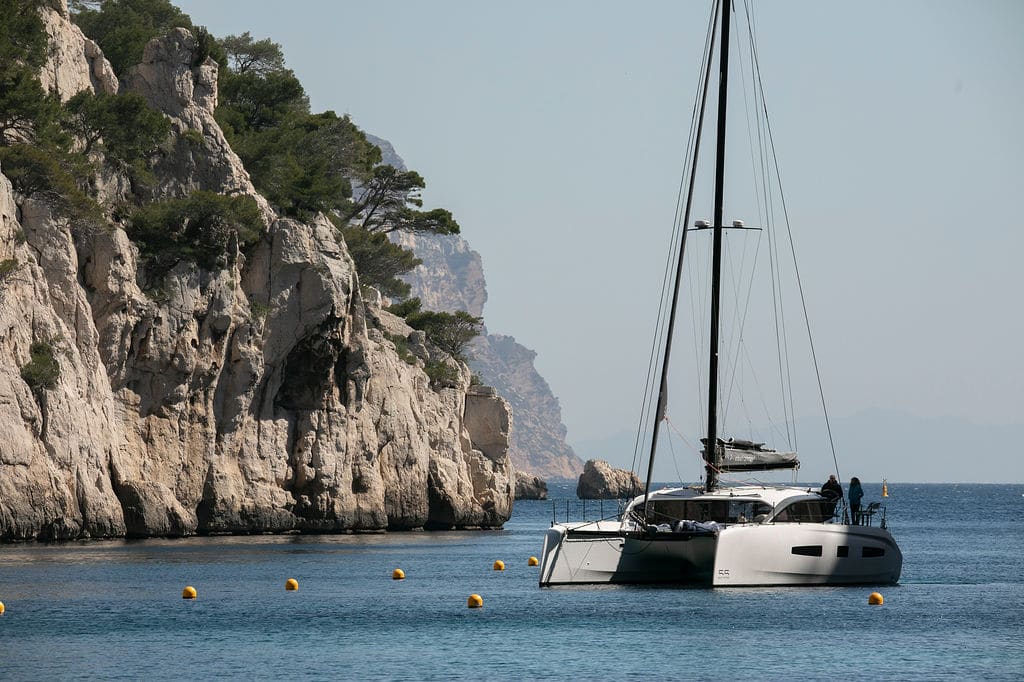 18 November, 2021
Blue Water Sailing Webinars #05 by Grand Large Yachting
The "Blue Water Sailing Webinars" are back! The Grand Large Yachting group (parent company of Outremer) is launching the 2021 edition of its "Blue Water Sailing Webinars", in association with the English magazine Yachting World.
30 May, 2022
Outremer Week Spring 2022
More information coming soon…